"If I Forget, I Will Feel You" -Solo Exhibition by Kirana Haag @ArtSHINE Ga...
Description
Please join us to celebrate the launch of Kirana Haag's Solo art exhibition.
"

If I Forget, I Will Feel You

"
Exhibition:
03 - 24 October
Opening:
Saturday, 08th October
from 2 PM - 4 PM
Location:
Chippendale
3 Blackfriars Street, Chippendale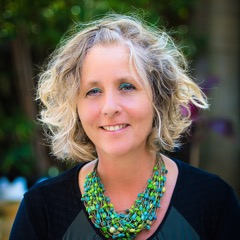 About The Artist
"I am clairvoyant and clairsentient. All my life I have seen and felt angels and guides, colours, pictures and energies around people and things, animate and inanimate."
Kirana Haag's dream and work on earth is to bring love and beauty through art. Art is her tool to make visible what is often invisible: the fine web of divine love.
When you meet Kirana, the first things that you will notice are her big heart, her intellect, her colour stained hands and dirty feet, she is more comfortable in the isolation of the desert than the city.
Painting is for Kirana a physical and ethereal process, a fast and strong dance with light. She has been referred to as a midwife of dreams; a light dancer.
Kirana is clairvoyant and clairsentient, a channel with a paintbrush. Each of her artworks holds a specific energy. Her connection to the spirit of the land and sky and sea is ever present in her imagery. Each creation is a transformation of emotion, feelings and passion into images of beauty and light.
Look again, look much deeper and feel, for this is where the magic of her artwork lies. Let your mind wander and dance and swim in the pools of the emotions she creates.

"Three Sisters"- The Power of Love
Mixed media, 196 x 66 cm
About the exhibition
"If I forget, I will feel you."
This new collection of artworks by Kirana invites us to connect to the memories we hold within our being in many different ways and which are all infinitely accessible.

Beyond the memories in our mind are cellular memories and emotional memories that also offer us access to knowledge.

These artworks offer us the opportunity to connect all the parts of our soul that have not been embodied, to gather them in a circle around the fireplace and to bring them more fully into this reality.

It is not so important to know each of these parts intellectually, but to really feel them coming together, sitting in a circle and each one feeling welcome, loved and needed.

Making space within ourselves, forgetting and letting go in our mind is very desirable in this process.

These artworks invite us to feel and fill the space by fully feeling what is there.
Organiser of "If I Forget, I Will Feel You" -Solo Exhibition by Kirana Haag @ArtSHINE Gallery, Chippendale - Saturday 08 October
The ArtSHINE Space & Gallery is a retail / gallery located in The Chippendale Creative Precinct and we are opened Tuesday to Sunday for you to view the works of our artists. (please check our website for the opening hours).
We believe it is important to meet the artist and to see artwork with your own eyes, so we are organising solo and group shows through out the year to give you the opportunity to discover or rediscover artists and their arts.
If you find something on our website and would like to arrange a viewing give us a call or email us.