I3 Presents 'SEX: The Naked Truth' with Jacqueline Hellyer, live in Kiama
About this Event
The Institute of Intimate Ideas brings you an intimate conversation with Jacqueline Hellyer of LoveLife. A self-described Sex Geek, Jacqueline is a Sex Therapist, Educator, Relationship Coach & Author and joins us for a deep dive into the realities of sex & intimacy that we're all thinking about but rarely speak about.
Topics include: Sex during & after pregnancy, Sex & Marriage, Sex after Trauma, Sex Through the Years – Seniors & Sex, Spicing things up with sex technology, The impact of pornography on our sex lives, stepping into new territory with your partner, and more.
We will be providing a method to submit your questions anonymously to ensure that we have a no-holds-barred conversation.
This event is part of our Death + Sex series, tickets are available as a package ($90) or individually ($50). Purchase our 'Death + Sex Series Pass' for your discounted tickets to both events.
Limited Seating Available - Early Booking Essential
Date: Friday 8th November
Location: The Pavilion Kiama
Evening Itinerary...
5-6pm: Drinks and nibbles on sale from Culinarius Catering
6-7pm: Jacqueline Hellyer in conversation with Naima Brown
7-7:30pm: Meet & Greet
ABOUT JAQUELINE (from Jacqueline)
"We spend a few years on this beautiful planet and I believe that if we learn to embrace love in all of its beauty, intimacy, sensuality and excitement we can really, truly love life." - Jacqueline Hellyer
Jacqueline believes it's our relationships that are key to who we are and our happiness. "Without sounding like I've found the key to a happy life, I think we'd all agree that if we're happy in our relationships, we have great sex lives and we're connecting on deeper levels with those we love, then life is pretty damn good! Imagine if everyone in the world was in love and having great sex - what a happier and saner place it would be!"
That's why she's dedicated her life to discovering what really makes relationships work both in and out of the bedroom.
Jacqueline is a self confessed a Sex Geek - completely and unabashedly fascinated by sex, love and intimacy in all its aspects from the biological to the psychological to the spiritual. As well as an enormous amount of formal study, she's done masses of personal research, and most importantly spent many thousands of hours talking with people about sex and relationships - her private clients, participants in her workshops and retreats, mingling with people after giving presentations and media appearances and in the wider world.
There aren't too many people in the world with this level of insight into what's going on in people's minds and bedrooms... Jacqueline knows what really does work and what doesn't.
"We live in a society that's pretty screwed up sexually, so many people are confused, misinformed and struggling with their sexuality. Which is such a shame because sex is a celebration of life and our sexual energy is our life energy. So I'm here to be a 'light in the darkness' to help guide people to fulfill their sexual potential and experience all the love, connection and freedom that comes with a whole, healthy sexuality."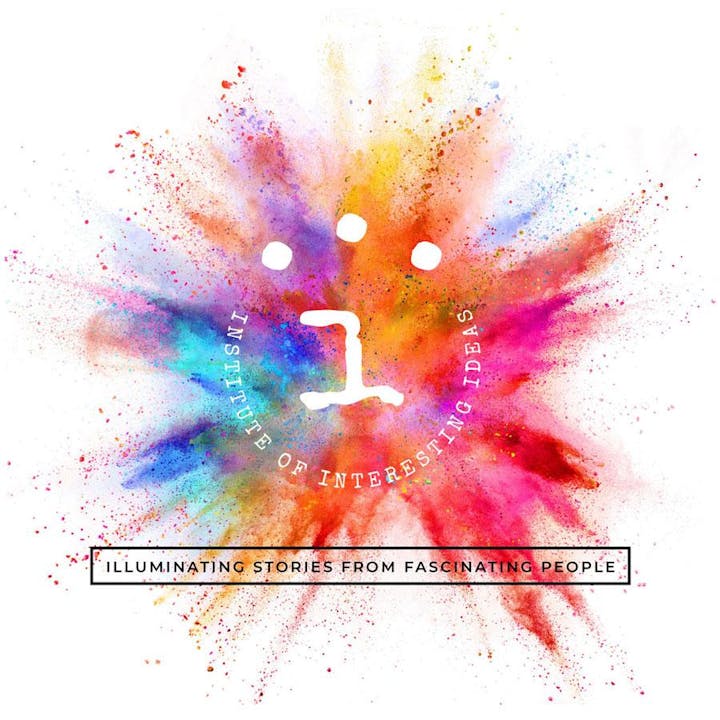 ABOUT INSTITUTE OF INTERESTING IDEAS
The Institute of Interesting Ideas is founded on the principle that life is for learning, and that we are all simultaneously teachers and students.
I3 is committed to sparking provocative and stimulating conversations by presenting the most interesting speakers Australia has to offer. From entertainers & journalists, scientists & master chefs, authors & musicians and beyond…I3 will challenge, provoke, inspire and dare our audience to see the world differently.
The line-up of speakers come from all walks of life and take to our stage to share their stories, wisdom and ideas with honesty & humour.
The Institute of Interesting Ideas (I3) has partnered with the Pavilion, Kiama, who's oceanfront venue offers the perfect setting for a special evening of dialogue, exchange and inspiration.