HumanNature Series: American Dreaming is Indigenous Elimination - CANCELLED...
Description
Join Kim TallBear as she considers the strange intersections between nature, nation, and the lives and deaths of Indigenous peoples in the USA.
TallBear reviews narratives of nature—especially a sharp division between 'nature' and 'culture'— that have been central to building and maintaining US empire, portraying Natives as the less-evolved children of nature in need of elimination through massacre or assimilation. Narratives of American exceptionalism also drive dominant stories the US tells about itself. These narratives justify commanding "natural resources"— not only Indigenous lands and waters, but also Indigenous biologicals and the bodies of our nonhuman relatives.
These narratives of nature and nation continue to justify nation-building visions across the American political spectrum. In this talk, TallBear highlights how American dreaming in any form, including anti-racist moves of the present, are irredeemably co-constituted with the doctrine of inevitable Indigenous elimination.

6.00 pm: Welcome drink & refreshments.
6.30 pm: Talk and Q&A
ADVANCE BOOKINGS ESSENTIAL
Cash-only tickets available at the door, subject to availability.


Kim TallBear is Associate Professor in the Faculty of Native Studies, University of Alberta, and Canada Research Chair in Indigenous Peoples, Technoscience and Environment. At present she is building a research hub in Indigenous Science, Technology, and Society. TallBear is author of Native American DNA: Tribal Belonging and the False Promise of Genetic Science (University of Minnesota Press, 2013). Her research has recently turned to also address decolonial and Indigenous sexualities. Building on lessons learned with geneticists about how race categories get settled, TallBear is working on a book that interrogates settler-colonial commitments to settlement in place, within disciplines, and within monogamous, state-sanctioned marriage. TallBear also co-produces the sexy storytelling show, Tipi Confessions, sparked by the popular Austin, Texas show, Bedpost Confessions. She is a citizen of the Sisseton-Wahpeton Oyate in South Dakota.
What is the HumanNature Series?
In this landmark series of talks, we are proud to host a stellar line up of leading Australian and international scholars.
They will share with us their insights from the sciences, history, literature, philosophy, anthropology and art to examine the significant interplay between the humanities and the environmental crisis we face today – specifically around climate change and biodiversity loss.
Image credit: NASA Goddard Space Flight Center
---
Presented by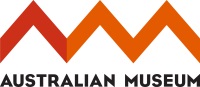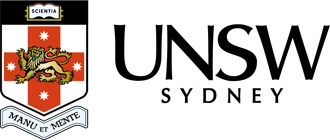 Supported by