Description
This event is now sold out. You can still participate by submitting a question for the consultation with the hashtag #RightsTechAu through Facebook and Twitter, or by emailing info@whitlam.org
The Whitlam Institute will host a community consultation on Human Rights and Technology as part of a major review by the Australian Human Rights Commission.
You're invited to share your thoughts at Western Sydney's Human Rights and Technology consultation. We will explore how responsible innovation can harness the opportunities of new technology while guarding against the threats, and why technology should be shaped by human values to protect and promote our rights and freedoms.
Featuring Human Rights Commissioner Edward Santow and Whitlam Institute Director Leanne Smith, this event is a must for anyone who is interested in this world-changing issue.
We will ask: How do we use tech for good? How do we encourage responsible innovation of technology? How do we protect human rights in the digital age? What is the impact of technology on human rights?
Date: Wednesday 20 March 2019 | 6:00 - 8:00 pm
Light refreshments available | Free event, registration essential.
Venue: The Whitlam Institute at the Female Orphan School, Western Sydney University, Parramatta South Campus, corner James Ruse Drive and Victoria Road Rydalmere. Hearing loop available.
If you can't join us in person, submit your questions through Facebook or Twitter with the hashtag
#RightsTechAu.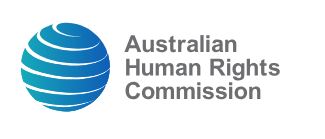 ---
Speakers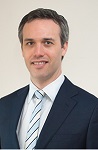 Edward Santow has been Human Rights Commissioner at the Australian Human Rights Commission since August 2016. He leads the Commission's work on detention and implementing the Optional Protocol to the Convention Against Torture (OPCAT); refugees and migration; human rights issues affecting LGBTI people; counter-terrorism and national security; technology and human rights; freedom of expression; and freedom of religion.
Mr Santow is a Senior Visiting Fellow at the University of New South Wales (UNSW), and serves on a number of boards and committees, including the Australia Pro Bono Centre. From 2010-2016, Ed was chief executive of the Public Interest Advocacy Centre, a leading non-profit organisation that promotes human rights through strategic litigation, policy development and education. He was previously a Senior Lecturer at UNSW Law School, a research director at the Gilbert + Tobin Centre of Public Law and a solicitor in private practice.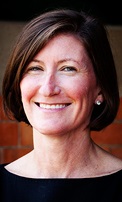 Leanne Smith is Director of the Whitlam Institute. An international human rights lawyer by training, she has a Masters in Public Policy from the Woodrow Wilson School of Public and International Affairs at Princeton. Leanne has worked in the Australian judicial system, for the Australian Human Rights Commission, in the international NGO sector, regional human rights organisations, as an Australian diplomat (DFAT) and in various roles for the United Nations in New York and in the field, most recently as Chief of Policy and Best Practices for UN Peacekeeping Operations.
Leanne has published a number of articles on Australian national identity, Australian foreign policy and international human rights, rule of law and development as well as the United Nations and women, peace and security. She is a visiting fellow at the ANU Asia-Pacific College of Diplomacy and the UNSW Australian Human Rights Centre, a member of the Kaldor Centre for International Refugee Law Advisory Committee and a Goodwill Ambassador for the United Nations Association of Australia.