Description
Join us for 'Hub Talks' on Thursday 30th of May – a series to share skills and knowledge, and meet other members.
Hub Talks offers members professional development opportunities so they can continue to upskill and grow their business.
This month we'll focus on Finance with a panel discussion between three Hub members from both Hub Collins Street and Hub Southern Cross!
Bring your questions, as this will be one not to miss!
Where: Hub Southern Cross, Member Kitchen
When: Thursday 30th of May, 8am - 9am
This month's speakers:
Tracy Liang - Target Accounting, Founder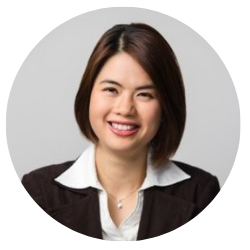 Tracy is a well-grounded financial and accounting professional with a wealth of experience, accumulated from over a decade of working in the accounting industry. She is CPA, Certified Xero advisor and experienced business coach.
Tracy has worked across a range of industry sectors from Media and Real Estate, to Facilities Management, Retail and Information technology.
In 2010, Tracy established and operated a laneway cafe in Melbourne CBD where she developed in-depth knowledge of the intricacies and challenges of running a small business. While she's pleased to have sold the cafe, she is fortunate to be able to continue her passion in assisting business owners to maximise business value.
As the founder of Target Accounting, Tracy's vision for the future is to provide the strongest foundations that can support small businesses.
Remco Marcelis - Standard Ledger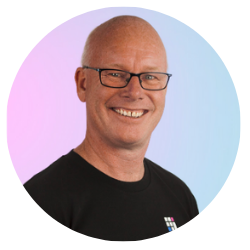 Remco lives and breathes startups. He's not your typical accountant, which is why he founded Standard Ledger - an accounting firm dedicated to startups.
Remco's career combines management consulting experience gained over 10 years in multinationals like Accenture and PricewaterhouseCoopers, with experience at the coalface as a full-time CFO inside tech, medtech and crypto startups and as a virtual CFO for others. He has been doing the latter for 10 years, plus four years in venture capital firms, and during that time he has helped raise and invest more than $40 million.
He is a chartered professional accountant with an advanced MBA degree from the University of Adelaide, and is a graduate of the Australian Institute of Company Directors.
Remco also teaches finance topics at General Assembly in Melbourne and Sydney, and entrepreneurial programs for the University of Adelaide and Swinburne University in Melbourne. Because as a virtual CFO, investor and managing partner of his own business, he knows that entrepreneurs must be financially savvy to turn their startups into startups.


Corey Wastle - Verse Wealth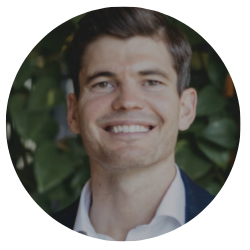 Corey is a Certified Financial Planner and co-founder at Verse Wealth, a fast-growing advice firm that's helping create a new era in financial advice.
Verse Wealth pride themselves on providing great advice that is personalised, purposeful and delivers outcomes based on the things that really matter. For everyone what matters most differs but it's almost always a combination of achieving goals, having experiences, overcoming money stresses, leaving a legacy and improving lifestyle by creating more time, freedom and choice. This is what Corey believes financial advice is all about and it's why he's devoted his time, energy and passion into making sure more Australians get great advice.
Not only is Corey a Certified Financial Planner with the Financial Planning Association but also a Specialist Self-Managed Super Fund Advisor with the SMSF Association of Australia. He has both a Bachelor of Business and Commerce as well as a Bachelor of Communication with Monash University.
About Hub Australia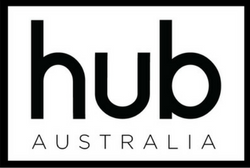 Hub Australia is Australia's largest network of coworking spaces for growing small businesses. With beautiful spaces, business learning and wellness events, and flexible memberships, Hub provides workspaces that love people.
Newsletter
When registering for any Hub events you will be added to our newsletter for updates and events. You can unsubscribe at any time.