How to Use Public Speaking to Grow Your Hypnotherapy Practice Exponentially with Helen Mitas

Sunday, 11 September 2016 from 9:00 am to 4:00 pm (AEST)
Event Details
You're invited to attend
"How to use Public Speaking to grow your 
Hypnotherapy business EXPONENTIALLY!" 
with Helen Mitas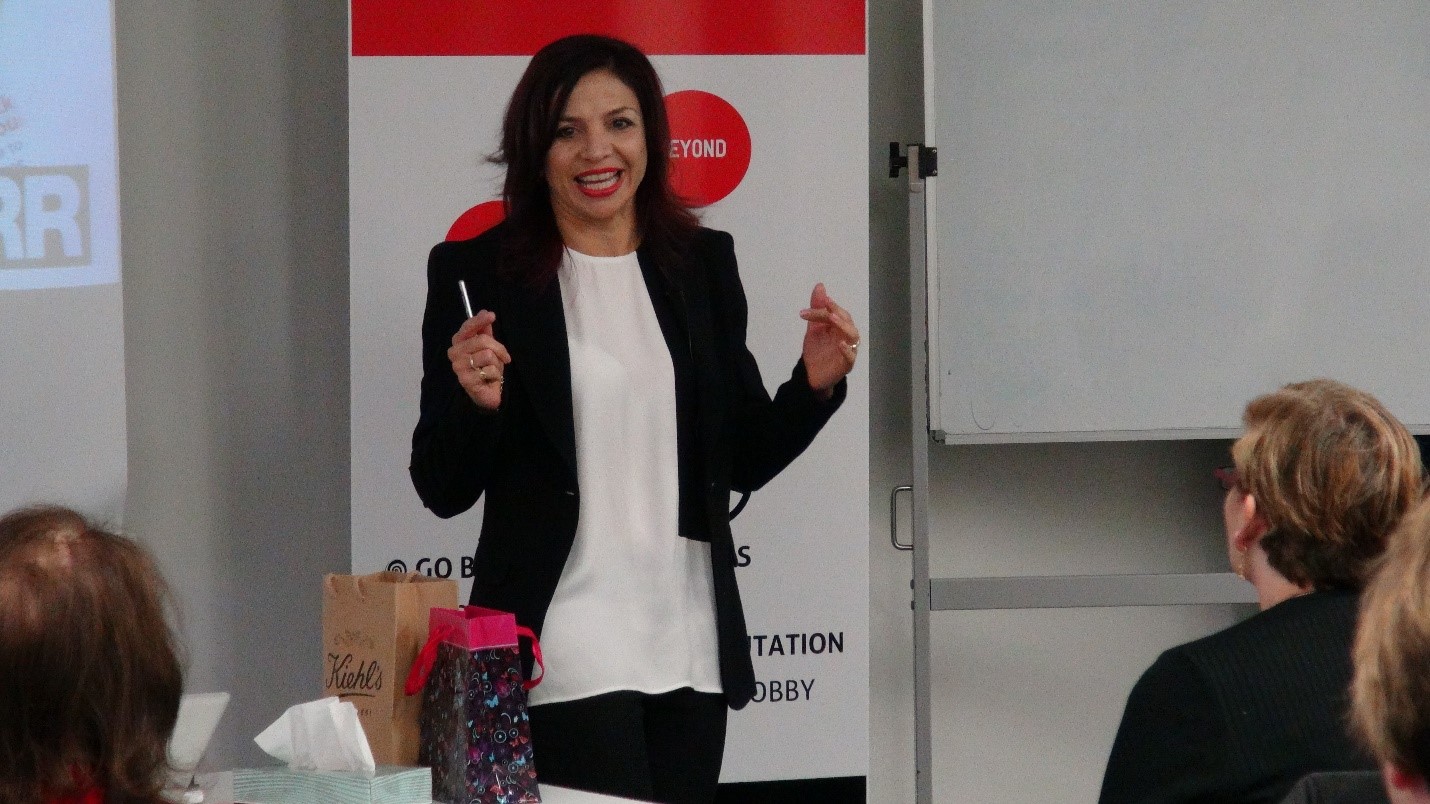 Do you want to lift your business to the next level?
Is it time to start moving your business to a ONE-to-MANY model so you can leverage your time for more return?
Then this event is the one event you need to attend!
---
I know what you're thinking: "I'm fine working one-on-one but how do I do it in front of a room full of people? I'm afraid of making a fool of myself!"
Your wonderful work with clients is all about overcoming the hurdles that get in the way of them living the life they want. This event helps you put that advice into practice and move your fear of public speaking out of the way of your success.
In this full-day, fun event you will learn:
how to overcome your fear of public speaking

how to create powerful presentations with impact

how to use speaking to reach a bigger audience

and how to build your client base through workshops
Most importantly, you will learn what you must do and must NOT do when you are in front of a crowd so you stay calm and focused.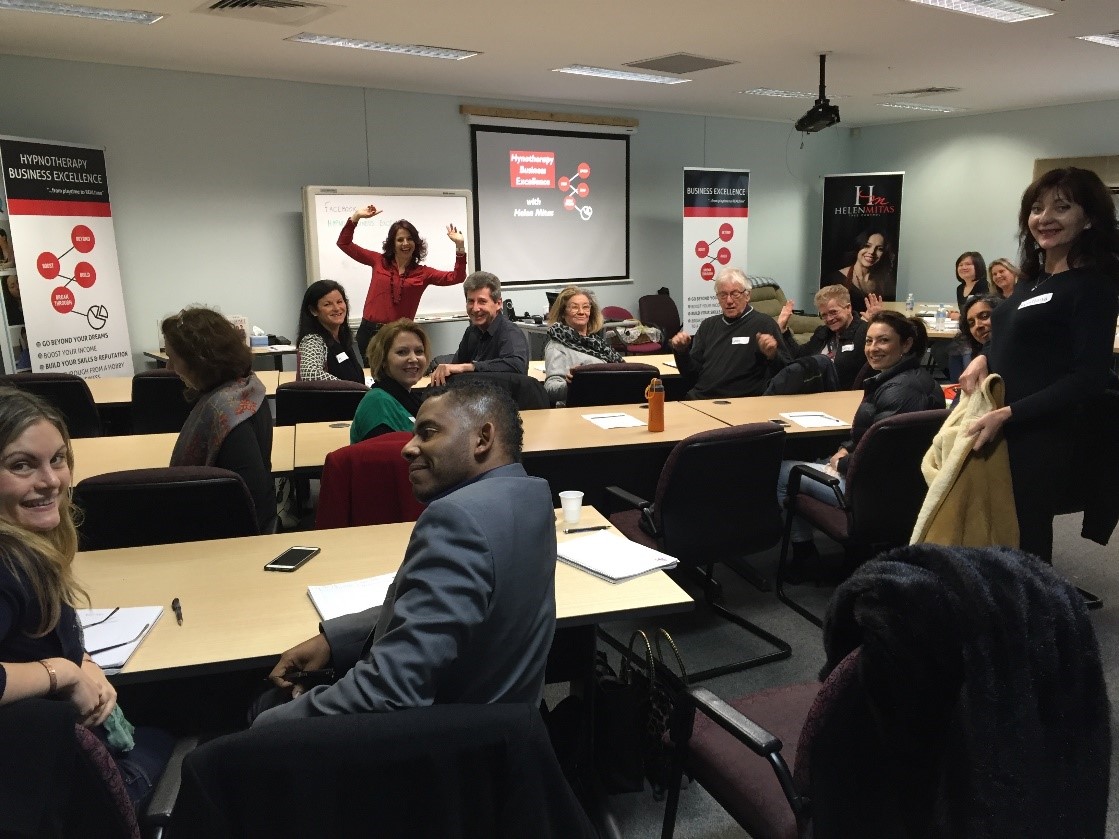 This workshop shows you how to overcome any fears and doubts!
---
Become confident with Public speaking and you can:
Leverage your time.  If you only see 1 client at a time; your potential income is capped. As soon as you start to work 1-TO-MANY, your income potential is unlimited.
Gain Expert Status. Anyone that stands in front of the room and speaks on a subject they're passionate about is more likely be perceived to be an 'expert'.
Relationship Building. Your prospects get a real sense of who you are and whether you're the right person to help them. They choose to work with you!
Build Your Sales. People need to trust you before they decide to buy from you. They get to see how authentic and passionate you really are.  
---
What you get:
How to step up to the front of the room with confidence

Speaker secrets from a

fully-accredited Member of Professional Speakers Australia and an International Speaker who received glowing reports from an international audience

How to prepare, present and create the right atmosphere for your engagements

How to use gestures and use your stage space to add impact to your words

How to secure bookings for engagements that put you in front of the right audience
Plus! By the end of the day, you will have your FIRST presentation ready to go!

This workshop is specifically for Hypnotherapists who are over waiting for things to happen and ready to launch their business to the next level! Apart from learning the tricks of the trade, you'll take on the accountability to actually do it. There's pre-event preparation and you're expected to come to the event armed and prepared to start creating immediately.
---
Plus a bonus copy of my book Mindset Dominance, which has been acclaimed by Industry leaders and is full of real case studies with clients.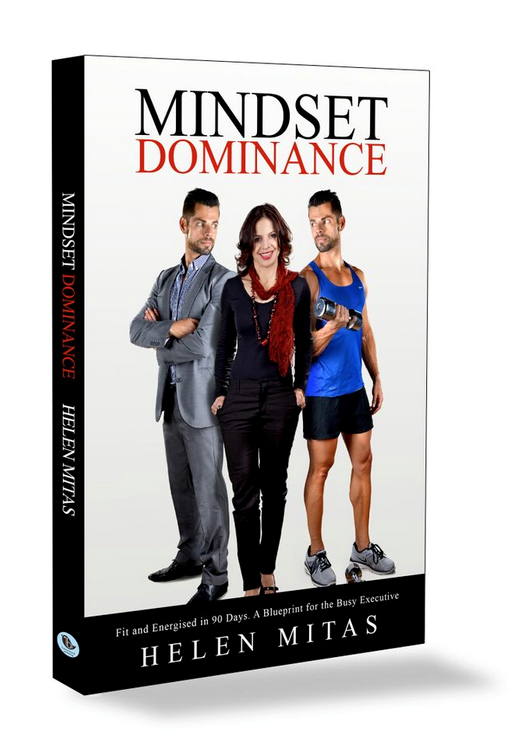 A fabulous reference book for your Hypnotherapy business!
---
About Helen
Hypnotherapist Business Mentor  | Author  | International Speaker  | Clinical Hypnotherapist
As the founder of Hypnofit, a thriving Wellness Clinic, Helen specialises in taking start-up businesses to a 6 figure turnover within 12 months, just as she has done with her own business.  
She's a qualified Professional Speaker with National Speakers of Australia, an experienced International Speaker, and published author. Workshop content is part of Helen's 15 Steps to Hypnotherapy Business Success program.
Helen is dedicated to raising the standard of Hypnotherapy globally, so that Hypnotherapists are valued, respected and compensated for the amazing life changing work that they do.
Think about how many more people you can help by reaching a bigger audience.
Don't put off earning what you truly deserve. Learn how to create the full-time, profitable hypnotherapy business you've always wanted by being a confident, effective Public Speaker.
---
Hear how Helen's Training and Mentoring has changed the lives of others:
---
When:      Sunday 11th September 2016
                09:00am  – 04:00pm
Where:   
Cost: $197.00; Early Bird $147.00 - limited availability!
When & Where

44 Station Rd

Cheltenham, VIC 3192
Australia

Sunday, 11 September 2016 from 9:00 am to 4:00 pm (AEST)
Add to my calendar
Organiser
Come and join us for one-off events, continuing professional development, seminars and workshops on all aspects of building your hypnotherapy business.