Presented by Mr Martin Wolf CBE, Chief Economics Commentator Financial Times
About this event
We are living in a global democratic recession.
Actual and would-be autocrats have seized power in many countries. They even threaten liberal democracy in high-income countries with long-established democracies. Meanwhile, a rising China is establishing the idea of a successful "autocratic capitalism".
This lecture will ask why this has happened and what needs to be done in response.
Join Professor Ian Harper AO as we welcome the 2020 Charles Goode Orator, Mr Martin Wolf CBE, to Melbourne Business School. Please note, this event will be delivered virtually using Zoom.
About our speakers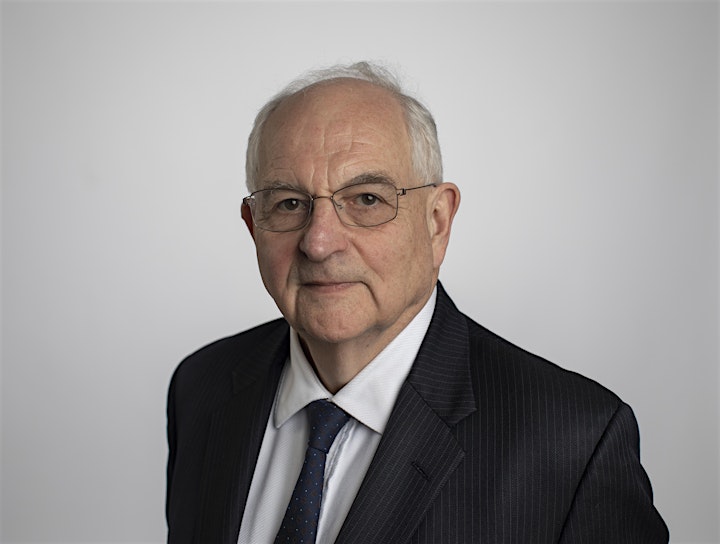 Mr Martin Wolf CBE
Martin Wolf is Associate Editor and Chief Economics Commentator at the Financial Times, London. He was awarded the CBE (Commander of the British Empire) in 2000 for services to financial journalism. He was a member of the UK government's Independent Commission on Banking between June 2010 and September 2011.
Mr Wolf has honorary doctorates from the London School of Economics, Nottingham University, Warwick University and Kingston University, in the UK, Macquarie University, in Australia and KU Leuven, in Belgium. He is an honorary fellow of Corpus Christ College and Nuffield College, Oxford University, and of King's College, London.
Mr Wolf was joint winner of the Wincott Foundation senior prize for excellence in financial journalism for 1989 and 1997. He won the "Accenture Decade of Excellence" at the Business Journalist of the Year Awards of 2003, "Commentator of the Year" award at the Business Journalist of the Year Awards of 2008, the Ludwig Erhard Prize for economic commentary for 2009 and "Commentariat of the Year 2009" at the Comment Awards, sponsored by Editorial Intelligence. He was placed in Foreign Policy's list of the "Top 100 Global Thinkers" in 2009, 2010 and 2011. He was joint winner of the 2009 award for columns in "giant newspapers" at the 15th annual Best in Business Journalism competition of The Society of American Business Editors and Writers. He won the 33rd Ischia International Journalism Prize in 2012, the Overseas Press Club of America's prize for "best commentary on international news in any medium" for 2013 and the 2019 Lifetime Achievement Award at the Gerald Loeb Awards.
His most recent publication is The Shifts and The Shocks: What we've learned – and have still to learn – from the financial crisis (London and New York: Allen Lane, 2014).
About the Charles Goode Oration
Melbourne Business School established the Charles Goode Oration in 2010 to honour one of our founding donor members, Mr Charles Goode AC.
Mr Charles Goode [BCom(Hons) Melb MBA Columbia Hon LLD Melb Hon LLD Monash] is the Chairman of the The Ian Potter Foundation, the Australian United Investment Company Ltd, Diversified United Investment Ltd, and Flagstaff Partners. In February 2010 he retired as Chairman of Australia and New Zealand Banking Group; in July 2007 as Chairman of Woodside Petroleum Ltd after serving as a director for 19 years and as Chairman for 8 years.
Mr Goode was made a Companion of the Order of Australia in June 2001. In May 2003 he was a recipient of The Centenary Medal. He has been honoured as a Life Member of the National Gallery of Victoria, a Member of Foodbank Australia's Hall of Fame, and a Life Member of Philanthropy Australia. He is a Fellow of the Australian Institute of Company Directors and received the A.I.C.D (Victorian Division) Distinguished Fellow Award for 2010 and in 2012 was Alumni of Distinction Lifetime Achievement Award by the Faculty of Business and Economics, University of Melbourne.
The Charles Goode Oration has become a major business and social event at Melbourne Business School, enabling us to attract distinguished leaders to speak at the School.
Previous Charles Goode Orators include:
2019 Emeritus Professor Martin Daunton, University of Cambridge
2018 Professor Rajesh Chandy, London Business School
2017 Professor Mark Ritson, Melbourne Business School
2016 Ms Karen Stocks, Managing Director, Twitter Australia
2015 Mr Ahmed Fahour AO
2014 Professor Philip Kotler
2013 Mr John Borghetti, Chief Executive Officer, Virgin Australia
2012 Mr Ian Macfarlane AC
2011 Mr Simon McKeon AO
2010 Ms. Jillian Broadbent AC
Important Event Details
Please note that registration for this event is essential. Please ensure that each person wishing to attend the event has registered individually. This will help us to monitor the event attendance and questions during the event.
This event will be delivered via the Zoom online application and will require a password to access. The webinar link and password will be sent to registrants via email 48 hours prior to the event.
If you have not received an email with the link and password please email events@mbs.edu to have the details resent.
For any enquiries in the lead up to the event please email events@mbs.edu.
Organiser of How to Save Democratic Capitalism - 2020 Charles Goode Oration