How can we do democracy better? Richard Walsh in conversation with Gen Barl...
Description
What does a successful democracy look like? And how do we get there?
Join special guest Richard Walsh, author of Reboot, and locals Gen Barlow and Cam Walker for a thought provoking conversation on the future of Australian democracy.
Localising Leanganook and Democracy4Dinner invite you to join our upcoming 'conversation on democracy' which has been prompted by Richard's book, 'Reboot: A Democracy Makeover to Empower Australia's Voters', and will explore and expand on the book's notion of democracy. Richard will share his vision for a 'better democracy' that will increase participation, engagement, and direct representation through a redesign of the electoral system. His views, including becoming a republic, political parties as activists, and increasing direct engagement with representatives, have been described by some as radical. Simply, he wants a new parliamentary system that represents the will of the people.
Gen Barlow and Cam Walker will help us understand how alternative approaches to democracy and democratic processes already do, and can further enhance, the power of the people to create lasting change in Australia and here in our local communities. They will share their experience on community-led transformative change and explore how alternative democratic processes would interact with the changes proposed in the book 'Reboot'.
People new to the themes and ideas presented are strongly encouraged to attend. There will be plenty of time for asking questions and conversation afterwards.
You can read an extract of the book here, and purchase it at Stoneman's Book Room Castlemaine.
About our speakers
Richard Walsh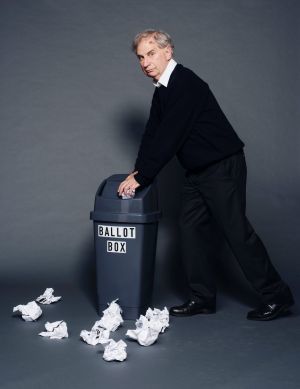 Interstate guest, Richard Walsh, is an Australian publisher, editor, company director, media consultant, lecturer, broadcaster and journalist. He is the author of nine books including 'Great Australian eulogies' and 'No Holts barred'. His latest book, 'Reboot: A Democracy Makeover to Empower Australia's Voters', is the inspiration for this talk.
Since founding the satirical underground magazine Oz in the early 60s, Richard's career has spanned publishing and executive leadership including editor of the National Review, managing director of Angus & Robertson Publishers, and chief executive of Australian Consolidated Press. He is currently a commissioning publisher at Allen & Unwin.
Geneveive (Gen) Barlow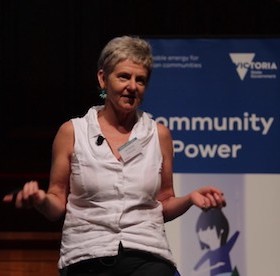 Gen Barlow is the communications and engagement director with Renewable Newstead, a group working on a commercially viable model for switching Newstead's stationary energy supply to grid-connected, locally generated, renewable energy.
Genevieve is a freelance writer and editor, a columnist for The Weekly Times and lives in Newstead, central Vict. Read more about Renewable Newstead here.
Cam Walker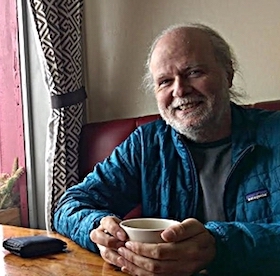 Cam has worked with Friends of the Earth (FoE) for more than 2 decades. While he has worked extensively with FoE International in Latin America, Europe and Africa, for the past five years he has focused on community campaigning in regional Victoria. The recent successful campaigns against unconventional gas drilling and in support of renewable energy were based on building local democratic grassroots institutions and community power. Cam is interested in the way locally controlled groups can work together across regions to achieve lasting political and cultural change.
About your hosts
This is part of an event series on reclaiming democracy. Sign up to Localising Leanganook to hear about future events and initiatives.

This event is proudly brought to you by Localising Leanganook and Democracy4Dinner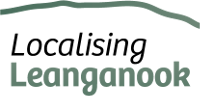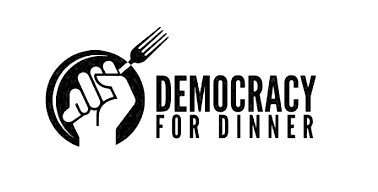 Sponsors
Thank you to the folllowing groups for sponsoring the event.


Any profits from this event will be used to support future initiatives in Mount Alexander Shire that develop from this event.
Supporters
Thank you to the following groups for providing in-kind and reduced fee services.




John Ross, musician, technical services and community website administrator yandoit.net.
Booking information
Pre-booking is required, spaces are limited. If you don't feel comfortable booking online, please contact info@democracy4dinner.org prior to March 18th with you name and number of tickets and a ticket will be created for you. Early bookings are encouraged.
Rough event outline
7 pm: Doors open
7.30 pm: Introduction and welcome
7.40 pm - 8.20 pm: Richard Walsh in conversation with Gen Barlow and Cam Walker exploring the future of democracy in Australia and locally
8.20 pm - 8.50 pm: Questions from the audience
9 pm onwards: Continue the conversation with us afterwards in the foyer. Wine will be available for purchase.
Organiser of How can we do democracy better? Richard Walsh in conversation with Gen Barlow and Cam Walker
Democracy for Dinner - Sharing the burden of democracy
Democracy for Dinner (D4D) is platform for reinvigorating individual and collective interest and trust in our democracy as a mechanism for change in the places where we live.
Our events cover social, economic and environmental policy issues, as well as alternative models for democracy including mechanisms for representation, voting, and borader concepts of community governance and decision making. We encourage balanced views and a non-partisan approach to ensure events are inclusive and informative.
Speakers explore a topical policy issue or democracy innovation relevant to the local community where the conversations are based, and apply both a local and national lens. The speakers learn through teaching, and share the burden of being informed, engaged citizens with fellow attendees.
Events are held over dinner in a relaxed, conversational environment, and offer a way to engage with locals in your area. 
On occasion we will run larger public events to stimulate community conversation and action.
Sign up to our newsletter here: http://eepurl.com/b8jIDX. 
If you would like to run events in your own town, please contact Lexi Randall-L'Estrange via info@democracy4dinner.org.