Description
FINDING OUR PAST AND IMAGINING OUR FUTURE
The Heroines Festival celebrates the talents of women writers who reclaim and reimagine women's stories. The program presents women writers who have dived into our historical record and brought back the lost stories of women's lives, and women writers who are creatively imagining women's futures. The festival includes panels, readings, and films with women storytellers presenting stories about women.

The Heroines festival includes guests such as local Miles Franklin shortlisted novelist Catherine McKinnon, beloved storyteller Kate Forsyth, and historical fiction novelists Anna Westbrook and Pamela Hart. They will speak about finding and honouring forgotten stories from women's heritage, inventing lost histories, and the art of crafting historical fiction. Speculative novelists Claire Corbett and Margaret Morgan will discuss writing dystopian and utopian futures for women, like that found in Margaret Atwood's The Handmaid's Tale. Filmmakers Zanny Begg, Jasmin Tarasin, and Heidi Lee Douglas will discuss crafting the stories of women who have resisted and rebelled.

The Heroines Festival will also be launching an anthology of stories and poems by women writers who have reimagined and reinvented mythical and fairytale heroines. The festival day will include featured readings from the festival's anthology of short fiction and prose, Heroines, and guest novelists at an Open Mic mc'd by Bella Luna from Enough Said Poetry Slam.
Check out the FULL PROGRAM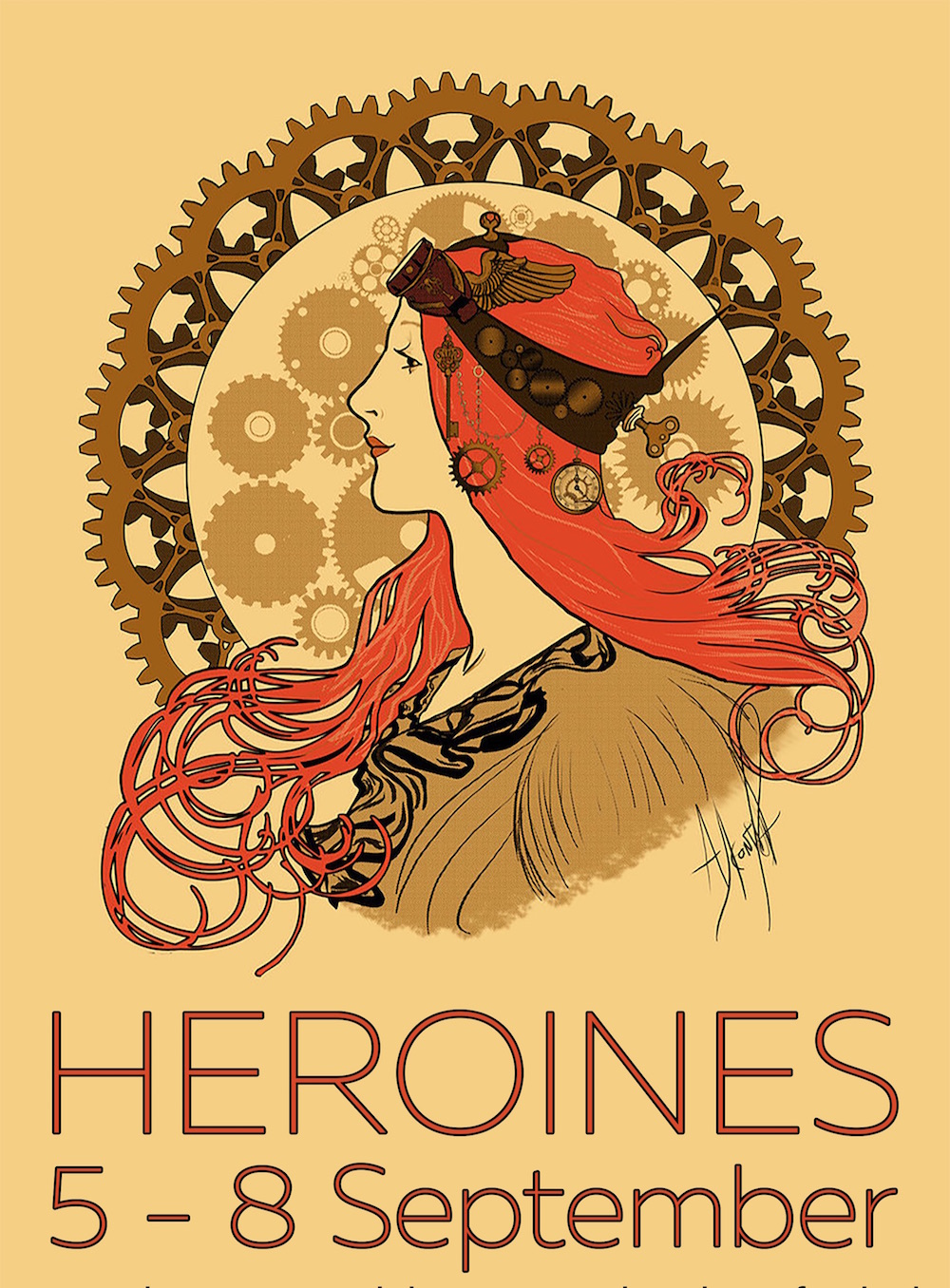 In collaboration with Wollongong Writers' Festival, the South Coast Writers' Centre, and Culture Bank Wollongong, The Neo Perennial Press brings The Heroines Festival to readers and writers from the greater Wollongong area, and beyond, for the first time.
Hardship scholarship available: please email.