Hermes Channeling Night ~ The Power of Your Mind with Yantara Jiro

Thursday, 26 January 2017 from 7:00 pm to 9:00 pm (GMT)
Event Details
We invite and welcome you to a very special gathering of "Hermes Channeling Night" meditation, light language activations and channeled messages.
Feel the presence of 'Hermes' as Yantara Jiro resonates with his guide to share with us insights and teachings on the Mind and Universe. Expand our consciousness as we relax into our Source energy and open our minds to tap into the infinite field of light within us and around us.
Hermes will speak about the Power of our Mind and how it is related to the Universe. There will be a time for Q&A during the channeling session.
"Hermes who is known as Thoth in Egypt, some say Moses, Guru Rinpoche in Tibet, and Merlin the Magician, appeared in different forms through various eras to deliver sacred teachings to the world. My first contact with Hermes Trismegistus was in 2004, the consciousness that streamed forth was magnificent and vibrational impressed upon me and has ever since been my main guide in my spiritual journey.
In the book "Kybalion" written by The Three Initiates dedicated the book to Hermes Trismegistus reverting him as the 'Master of Masters". 
Yantara Bio:
Yantara is a visionary, inspirational leader, singer and explorer of Sound and Consciousness. Yantara inspires to spread the message of love and harmony through music and the power of sound; creating platforms for people to step into their powers by expressing their inner voice. He frequently organizes international sacred tours to vortexes such as Japan, Mt. Shasta, Egypt, U.K and many more.
Yantara teaches through his journey of spiritual awakening and inspires to invoke the inner power within us into our personal alignment with Source so as to co-create with the waves of global awakening.
He is the co-founder of "Sound Universe International", am acoustic well-being company that distributes world-class Alchemy Crystal Singing Bowls and other therapeutic musical instruments over 6 countries.
Since 2008, Yantara has been leading sacred tours to vortexes of awakening, supporting individuals who are seeking and exploring their spiritual nature. His first tour in 2008 was Egypt, and following each year he was guided by his Source to lead tours to different sacred sites. Yantara has brought sacred tours in many sacred places of Japan such as Kyoto 1000 Kwan Yin Temple, Yakushima Island (Unesco Heritage), Light City Meiji-Shrine in Tokyo and Yonaguni Island (Underwater Pyramid). He also held ceremonies at Stonehenge, Glastonbury, Avalon
Tor, Crystal Mountain, Scotland and Mt. Shasta. In 2012, 2013 and 2016, in Bosnia, the world largest Pyramid discovered, he co-hosted the Summer Solstice with Dr. Sam Semir Osmanagich, leading hundreds of people at the apex of the Sun Pyramid celebrating the alignment of the Sun and Moon with the Stars.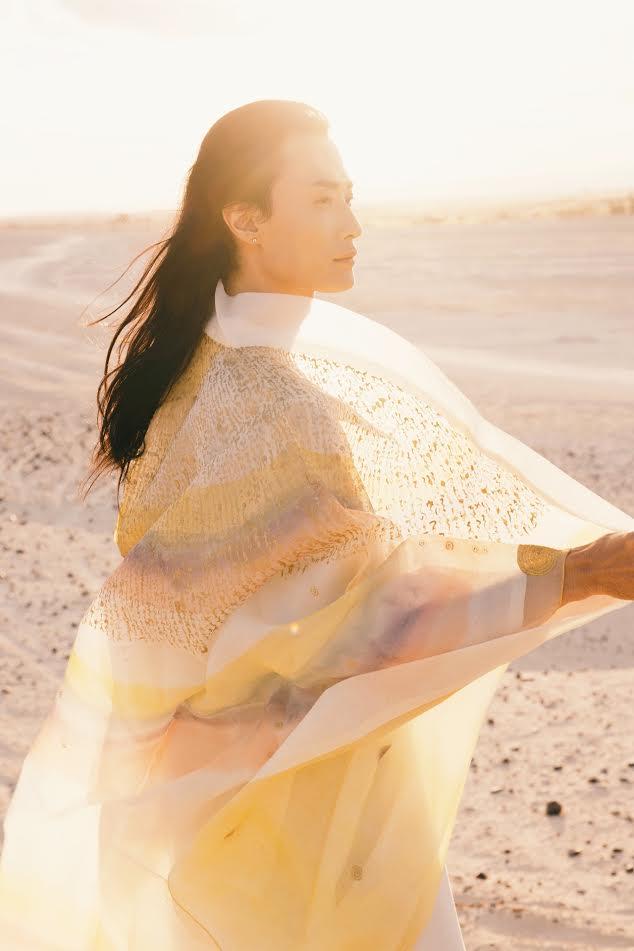 Have questions about Hermes Channeling Night ~ The Power of Your Mind with Yantara Jiro?
Contact Carly Grace
When & Where

COMO Hotels and Resorts
17 Old Park Lane
W1K 1QT London
United Kingdom


Thursday, 26 January 2017 from 7:00 pm to 9:00 pm (GMT)
Add to my calendar
Organiser
Carly leads through the power of Sound working with Alchemy Crystal Singing Bowls and Voice, she has dedicated her service to support indidivuals to return to their true nature and in turn their true potential through the weaving of Meditation, Energy and Sound Healing. Known for her deep and compassionate presence she provides a safe space for you to open and release blocks on a physical, mental, emotional, spiritual or genetic level, supporting you to feel empowered to create positive change - "as our frequency shifts we are able to self-heal, move into a clearer state of being and in turn create a happier reality."

Carly is based in London where she leads ongoing Sound Healing gatherings with a community of over 2,000 people, she hosts regular Meditations in the workplace and Sound Healing and Well-Being Retreats in the UK and abroad. She worked as Co-Director of the London College of Spirituality, a grassroots organization committed to personal and planetary evolution hosting inspirational events with guests from around the World. She is now supporting Sound Universe London sharing Alchemy Crystal Singing bowls as tools for healing and supporting individuals to connect to their true gifts through the power of sound. 

http://www.carly-grace.com/
Hermes Channeling Night ~ The Power of Your Mind with Yantara Jiro