Location
Greenfields Albert Park
Cnr Lakeside Drive & Queens Rd
Albert Park Lake, VIC 3206
Australia
Refund policy
Refunds up to 7 days before event
Description
7 Dimension of Wellness

Which area of wellnes would you like to cover? or all of them?
First 50 tickets FREE - SOLD OUT!
Announcing Special Guest Presenter - Sam Wood!

Sam is a Trainer, Author, owner of the Woodshed, launched Gecko Gyms for kids and is also the creator of 28 By Sam Wood! We are so excited to have him on board.
He's newly appointed as Melbourne Weekly's Wellness Coach and we can't wait to hear his success story on Health is Wealth's 6th Edition.
See a Host to try get on their guest list.
Pre Release Tickets via Host - COMPLIMENTARY
Email monicaweng@finvest.net.au for list of Hosts
Wouldn't it be nice to pause for just one morning. Life is busy, with our time consumed running around and trying to please everyone which means, we come last in the list of priorities. We invite you to join us for the sixth "Health is Wealth" event to get in touch with the 7 Dimensions of Wellness over three hours on a Sunday morning. Bring your sass and join us in an amazing venue surrounded by like minded active individuals. You'll enjoy a day wih some guided movement, talks, demonstrations and active learning alongside our workshops.
Our last adventure was lots of fun as you can see from the gallery of event pics http://www.finvest.net.au/gallery/
This is a great way to connect, move and groove on a Sunday.
Eigtht workshops run through out half the day covering different aspects of health including:
The overall experience works towards creating balance in your envitonment that you can take with you.
Finvest work with some of the most successful developers, business practitioners, enterprenurs and investors in Australia and are proud to release this action packed event to connect you to some kick ass players in lifestyle and business in Melbourne.
Several of these businesses are on fire with all kinds of ways to turn passive into active and enhance your time between the grind. You'll get more real serotonin in your week and routine and begin to move beyond your job, diet, looks and screen! It's been a fantastic experience to watch our loyal supporters enjoy connecting with new friends, trying something new or being inspired by a speaker.
This is why we run "Health is Wealth" because we love taking you on these adventures and sharing these experiences with you.
You will be looked after with goodie bags, sponsor giveaways of our sponsors; Caydon, Glenvill and FinVest.
Choose your adventure whether it be movement, active listening or demonstrations to get a taste of some of the buzz businesses and practitioners accross lifestyle in Melbourne, to build your perfect day.
Dress Code: see you there in your active wear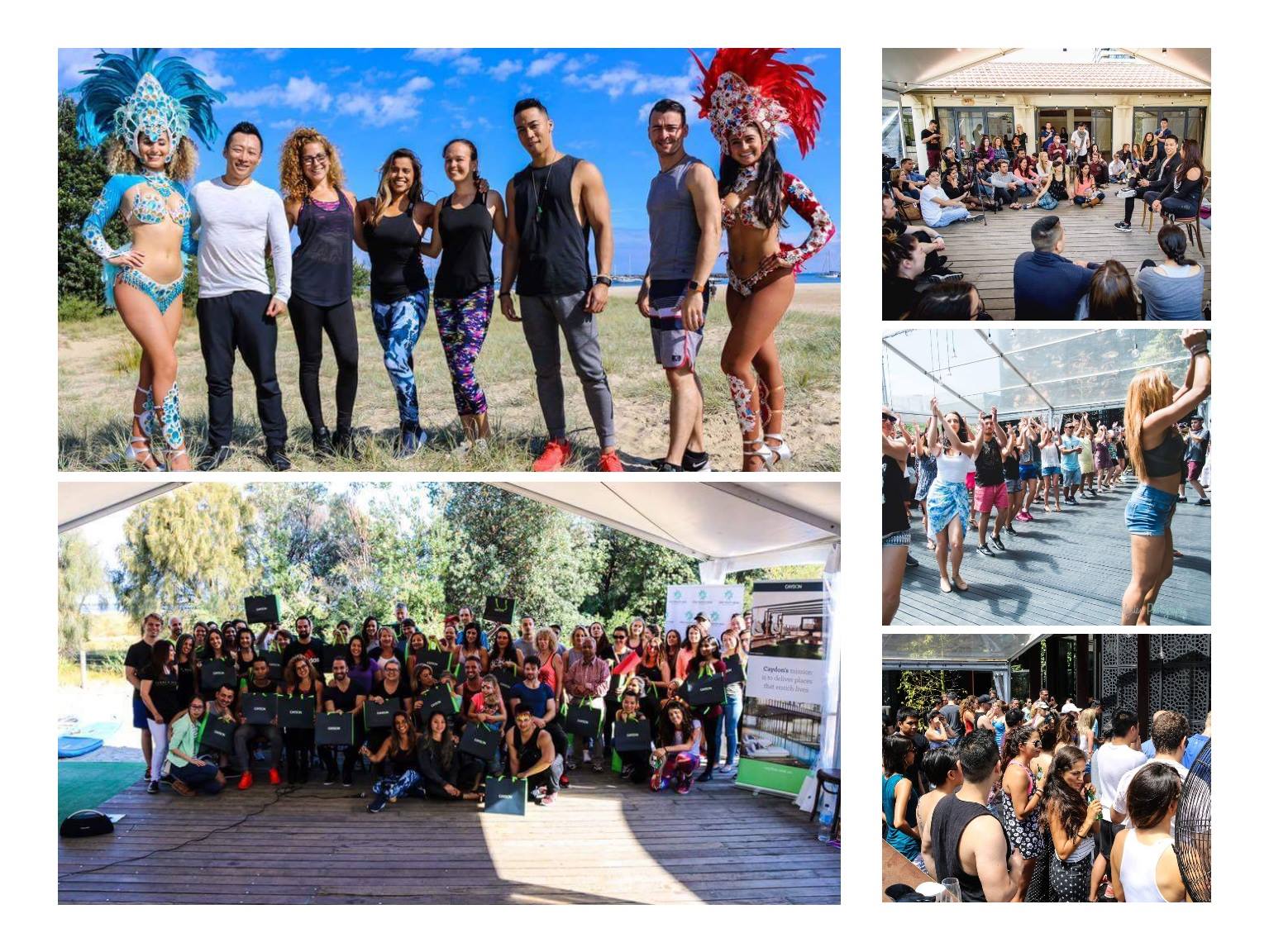 TIMETABLE FOR UPCOMING EVENT: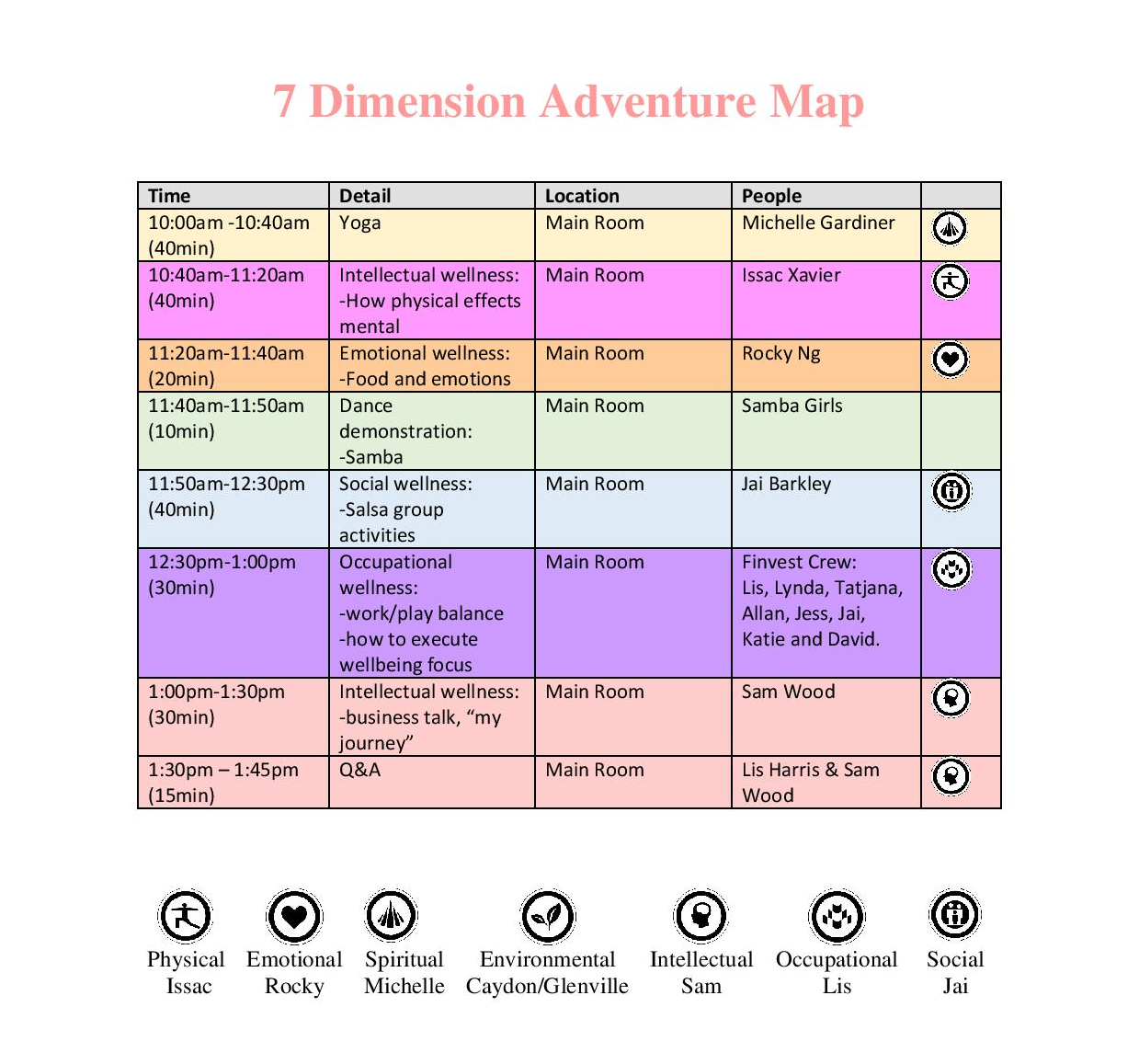 Hope to see you there X
Dresscode: Active wear, byo yoga mat and towel.