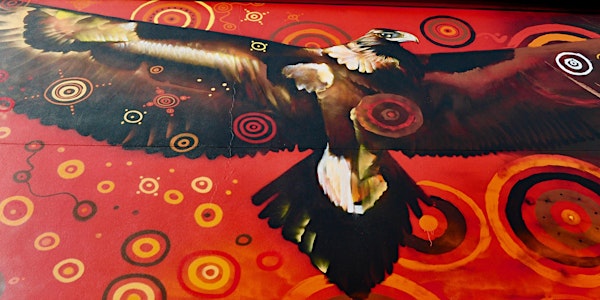 Haunting, Memory and Place: An Indigenous Perspective
Location
Forum Theatre
Arts West, The University of Melbourne
Parkville, VIC 3052
Australia
Description
---
A presentation of the Australian Centre for Architectural History, Urban and Cultural Heritage (ACAHUCH) as part of its annual symposium 'Haunting, Memory and Place'
---
Join a panel of Indigenous architects, artists, academics and heritage professionals as they explore the main themes of the ACAHUCH annual symposium 'Haunting, Memory and Place'.
Architect Jefa Greenaway will chair this session exploring how ancestral connection to place, and the historical events, customs and cultural practices informing this, continues to resonate through contemporary Indigenous society, and how this can inform or influence architecture, art and design more widely.
Jefa will be joined by our three panel members:
Michael Hromek, University of Technology Sydney

Genevieve Grieves, University of Melbourne

Maddison Miller, Heritage Victoria
About Jefa Greenaway
Jefa Greenaway is a descendant of the Wailwan and Kamilaroi peoples of northwest NSW. He is an architect, interior designer, academic, director of Greenaway Architects and Chair of Indigenous Architecture + Design Victoria (IADV), a not-for-profit providing support and advice regarding all aspects of architecture related to Aboriginal people in Victoria, including encouraging mainstream architects to be more engaged with Indigenous culture.
After obtaining a Diploma in Architectural Drafting at La Trobe, Jefa studied architecture at Melbourne University and went on to be the first Indigenous Architect to be registered in Victoria. He is currently an Academic Fellow and Lecturer in Indigenous Curriculum at the Melbourne School of Design.