Description
The Hands 12 hour Spinathon Sydney (Spinathon) is a fundraiser focused on getting teams of colleagues active and raising money to support disadvantaged tsunami effected children in homes across Thailand. Past events in 2015, 2016 and 2017 have seen more than 450 people raise over $150,000 for Hands Across The Water. This year we hope to raise over $100,000 to support the next generation of children heading off to University in the coming years.
The event sees corporate teams riding spin bikes from 7:00 a.m. to 7:00 pm in 1-hour allotments on King Street Wharf in Darling Harbour. Each participant is asked to raise $200 and commit to keeping their bike spinning for an hour amidst DJ's, prizes, fancy dress and fun!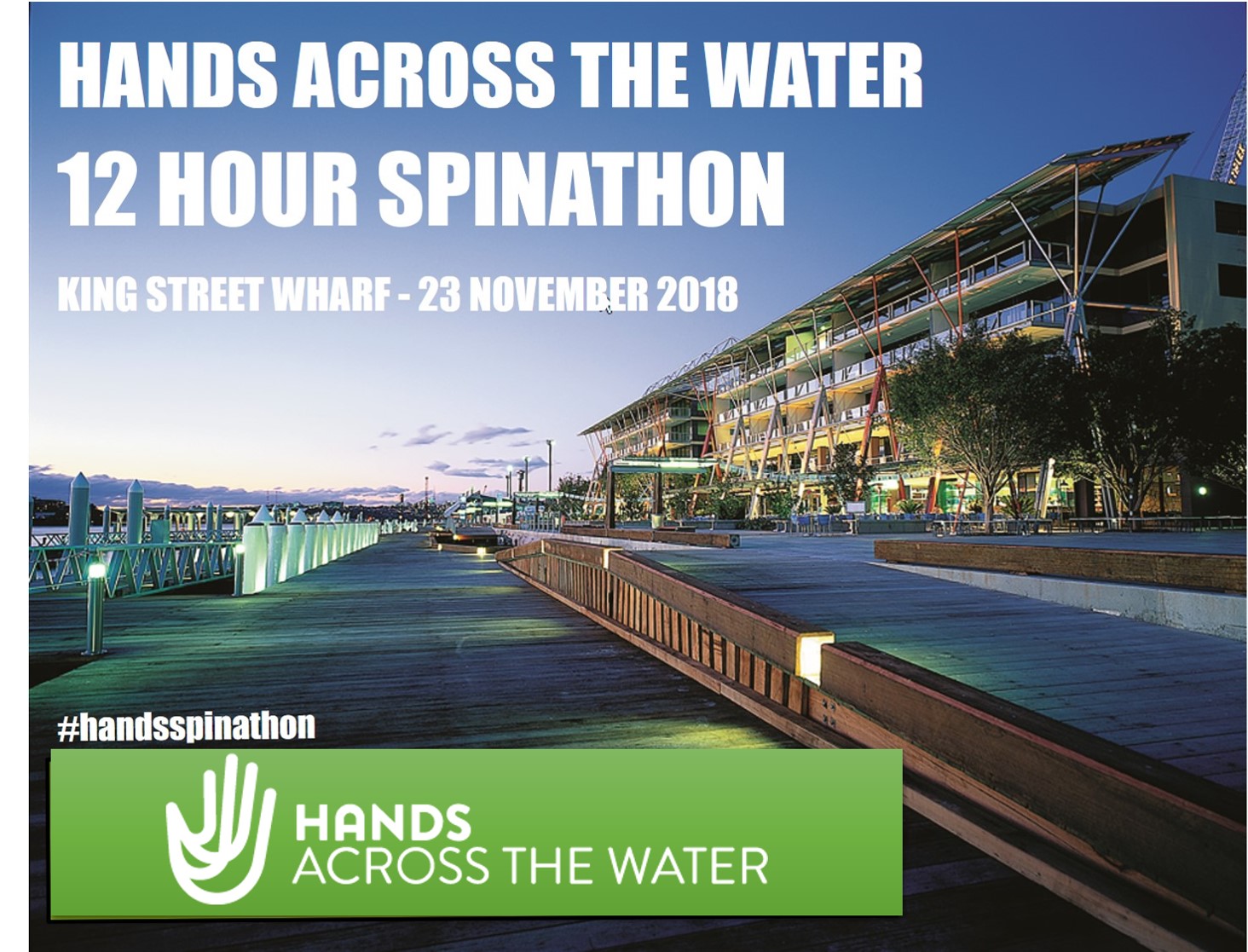 With the newest in spin class technology from InfiniteCycle and great support from our King Street Wharf community, it will be an amazing event! Register now!