Description
It might be scary,
It might be full of fright...
But you'll never know
If you don't show on Halloween night!
What are you doing Friday the 28th?
I just have to ask.
How about drinking, dancing
and wearing a mask...
Come on over to Sydney for the
harrowing night of the year,
we promise you'll have a blast.
Can't wait until the event? Here are five fun Halloween facts to tide you over until the real thing:
Originally, you had to dance for your "treat."
Jack-o'-lanterns were once made out of turnips, beets and potatoes -- not pumpkins.
Some animal shelters won't allow the adoption of black cats around Halloween for fear they'll be sacrificed.
Studies have shown that Halloween actually makes kids act more evil

.

Ireland is typically believed to be the birthplace of Halloween
You'd be ghoulish to miss this party! Live music, face painting and more!
RSVP now to secure your spot!
About Hub Australia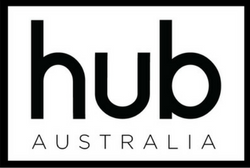 Hub Australia is Australia's largest network of coworking spaces for growing small businesses. With beautiful spaces, business learning and wellness events, and flexible memberships, Hub provides workspaces that love people.
---
Newsletter
When registering for any Hub events you will be added to our newsletter for updates and events. You can unsubscribe at any time.