Sales Have Ended
Registrations are closed
As space is limited, please arrive at least 15 minutes prior to the start of the event to ensure your seat. Thank you.
Sales Have Ended
Registrations are closed
As space is limited, please arrive at least 15 minutes prior to the start of the event to ensure your seat. Thank you.
Description
Centre for Strategic and International Studies (CSIS) and ANU Indonesia Project have much pleasure in inviting you to attend the following event:

Hadi Soesastro Policy Forum and Update Book Launch 2018
The Hadi Soesastro Policy Forum is an annual one-day economic and policy forum in Jakarta jointly held by CSIS and ANU Indonesia Project. It aims to disseminate and engage discussion on Indonesia's public policies. In each of this Forum, an Update Book based from Indonesia Update Conference from the previous year is launched.

PROGRAM
12:00 – 13:00 Registration and Lunch
13:00 – 13:15 Welcoming Remarks
Blane Lewis, ANU Indonesia Project

Philips J Vermonte, CSIS
13:15– 14:45 The Hadi Soesastro Lecture

"Joining global production newtorks: has Indonesia missed the boat?" by by Prema-chandra Athukorala (ANU)

Introduction by Yose Rizal Damuri (CSIS)
Discussant: Haryo Aswicahyono (CSIS)
14:45– 15:15 Book launch
Indonesia in the new world: globalisation,nationalism and sovereignty
H.E. Sri Mulyani Indrawati (Minister of Finance RI)

15:15– 16:45 Book Discussion
Panel of authors:
Arief Anshory Yusuf (Universitas Padjadjaran): Anti-globalisation, poverty and inequality


Anis HIdayah (MigrantCARE): Restoring the rights of Indonesian migrant workers through the Village of Care (Desbumi) program


Yose Rizal Damuri (CSIS): Who is afraid of economic openness? People's perceptions of globalisation in Indonesia


Shafiah Muhibat (CSIS): Indonesia and the disputes over the South China Sea
Discussant: Ninuk Mardiana Pambudy (Kompas)
Chair: Andrew Mantong (CSIS)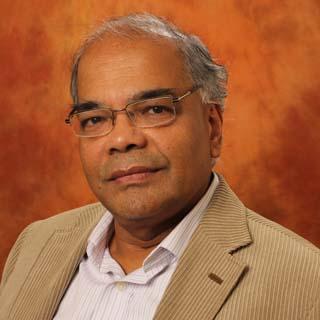 Joining global production newtorks: has Indonesia missed the boat?
Breakup of the production processes of an ever-increasing array of products into vertically- separated stages carried out in several countries ('global production sharing') has been the prime mover of the dramatic shift in manufacturing exports from developed to developing countries in recent decades. The purpose of this lecture is to discuss Indonesia's experience with exploiting opportunities for export-oriented industrialisation created by this phenomenon. It aims to address, inter alia, the following issues: How Indonesian manufacturing fits into global production sharing compared to China and other emerging East Asian economies? What explains Indonesia's lacklustre relative performance? Has Indonesia 'missed the boat' or is there still room for regaining the lost grounds? What are the implications of the so-called 'fourth industrialisation revolution' ('Industry 4.0') for this policy debate?

About Prema-chandra Athukorala

Prema-chandra Athukorala is Professor of Economics in Arndt-Corden Department of Economics, College of Asia and The Pacific at the Australian National University, Fellow of the Academy of the Social Sciences in Australia, and Honarary Professorial Research Fellow at the University of Manchester. His publications include The Rise of Asia (Routledge, 2010), Multinational Enterprises in Asian Development (Edward Elgar, 2007) and Trade Policy Issues in Asian Development (Routledge, 1998); six edited volumes, 112 papers in scholarly journals, 77 chapters in multi-author volumes, and nemerous book reviews, policy papers and consultancy reports. He is on the editorial boards on Asian Economic Papers (MIT Press), Asian Development Review (MIT Press) and Aisn-Pacific Economic Literature (Wiley). At various times he has served as a consultant to the World Bank, ADB, ILO, UNDP, UNIDO, UNCTAD, ESCAP and the Australian Agency for International Development. These assignments have resulted in work on, inter alia, India, Pakistan, Bangladesh, Nepal, Sri Lanka, Indonesia, Malaysia, Thailand, Vietnam, Laos, Cambodia, Ethiopia, Jordan and Georgia.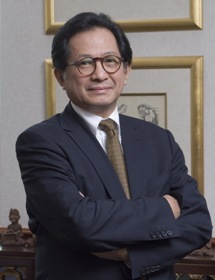 About the Hadi Soesastro Policy Forum
Hadi Soesastro (1945 – 2010) was one of Indonesia's foremost economists, well regarded both nationally and internationally. Hadi's trail of thoughts can be found in all processes and ideas on the architecture of regional cooperation such as ASEAN and APEC, and many other multilateral forums.

A tremendous loss was felt with his passing, not only in Indonesia, but also amongst international academics and policy makers. "Professor Hadi Soesastro fostered warm relations between Australians and Indonesians," Australia's Foreign Minister Bob Carr at the time said when announcing the creation of the Australia Awards Hadi Soesastro Prize in April 2013.
The late Hadi Soesastro was a co-founder of the Centre for Strategic and International Studies (CSIS) and an adjunct professor at the Australian National University. He also received an Honorary Doctor of Letters degree from the Australian National University in July 2009.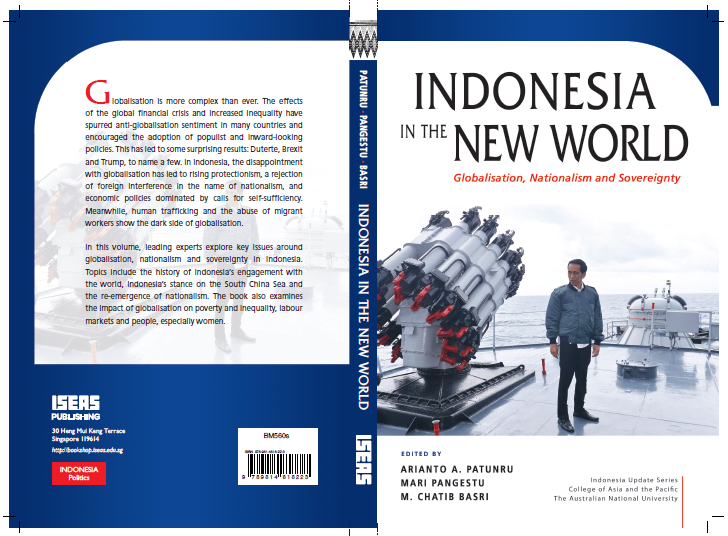 About the 2018 Indonesia Update Book

Indonesia in the new world: globalisation, nationalism and sovereignty (editors: Arianto A Patunru, Mari Pangestu, M Chatib Basri, published by ISEAS-Yusof Ishak Institute in 2018)
Each year since 1983 the ANU Indonesia Project convenes a conference on Indonesia in Canberra, Australia: The Indonesia Update, the largest conference on Indonesia held outside of Indonesia. In 2017, the Indonesia Update resulted in the book Indonesia in the new world: globalisation, nationalism and sovereignty
Globalisation is more complex than ever. The effects of the global financial crisis and increased inequality have spurred anti-globalisation sentiment in many countries and encouraged the adoption of populist and inward-looking policies. This has led to some surprising results: Duterte, Brexit and Trump, to name a few. In Indonesia, the disappointment with globalisation has led to rising protectionism, a rejection of foreign interference in the name of nationalism, and economic policies dominated by calls for self-sufficiency. Meanwhile, human trafficking and the abuse of migrant workers show the dark side of globalisation.

In this volume, leading experts explore key issues around globalisation, nationalism and sovereignty in Indonesia. Topics include the history of Indonesia's engagement with the world, Indonesia's stance on the South China Sea and the re-emergence of nationalism. The book also examines the impact of globalisation on poverty and inequality, labour markets and people, especially women.
Download the preliminary pages of the book from this link.