Description
PLEASE NOTE -
DAY TICKETS AND INDIVIDUAL PERFORMANCE TICKETS ARE AVAILABLE FOR PURCHASE AT THE GULGONG OPERA HOUSE FOYER - MAYNE STREET GULGONG FROM FRIDAY 30TH UNTIL MONDAY 2ND JANUARY.
DAY TICKETS ARE $25 EACH.
YOU CAN ALSO PURCHASE YOUR WEEKEND TICKET FROM THE FESTIVAL.
FOR ALL OTHER INFORMATION PLEASE GO TO THE GULGONG FOLK FESTIVAL WEBSITE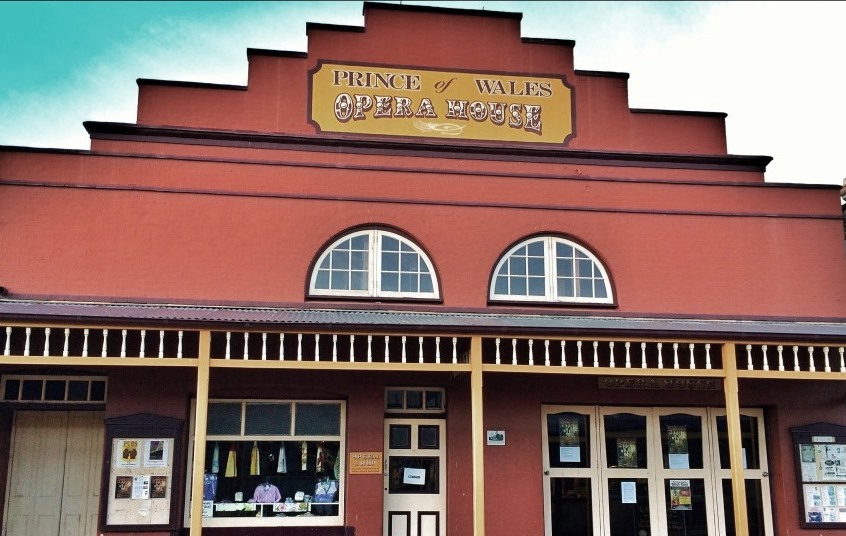 Gulgong Folk Festival continues with its traditional roots......
Having a strong folk tradition the Gulgong Folk Festival has grown on this tradition and is now in its 31st year. Celtic, Irish, Bluegrass musicians, singers, songwriters, poets, story tellers have continued to come to Gulgong over the New Year period to take part in the festival that has now become a 'not to be missed' calendar of events. Sessions, sessions and more sessions in all areas of the town from the morning to the wee hours. Traditional, Celtic, Bush and 'all in' sessions at the friendly pubs, Red Hill Education Centre /camping grounds. The sound of traditional instruments such as Irish harps, tin whistles, a hammered dulcimer, button accordions and violins, along with the more modern sounds of guitars and drums, could be heard in the streets as performers ranging from traditional musicians to Gypsy performers will be strutting their stuff from six venues from small and intimate to our beautiful and historic Opera House.
This year's program runs from early New Year's Eve until Monday PM. The festival fills the town with music as all the hotels, the Butcher Shop Cafe, the Gulgong RSL Club and the Prince of Wales Opera House hosts concerts, Including a concert from our very local Home Rule and Friends supporting the amazing Shane Howard and Band. This year a large contingent of Brisbane folk musicians will be attending to participate in these sessions, the likes of Jeffrey Jones, Bill Casey and many others. The music sessions are a signature part of the Gulgong Folk Festival and many musicians come from all over to take part or sit back and soak up the wonderful atmosphere. Though there will be an exciting and very talented performances from artists such as Free Fried Chicken, The Duffy's , Shane Howard and Frank Povah, Robbie Long, The Button Collective, 1920, Stillhouse Union, Slimy Bros, The Flash Coves. There will be a plethora of talented performances from all over including some of the wonderful artists people got to hear and enjoy at our previous 30th Folk festival.
More poetry events are planned this year, with a Poets' Breakfast, a Lunch, and two themed sessions happening. One of these will be a tribute to the Anzacs, "A Long Way from Tipperary: the Anzacs in poetry and song, of battles past and present". 2017 is also the 150th Anniversary of the birth of Henry Lawson, so the Gulgong Folk Festival is starting off the year with a Celebration of Henry Lawson's life and writing 1867 – 1922. All these poetry events will be walkup sessions, where members of the audience are invited to participate. So 'tis time to brush up on your Lawson poem or song, or the piece you learnt from your grandfather that came from the war. You will be most welcome to share.
As there are many people who have now put the Gulgong Folk Festival on their annual calendar of events it is also attracting a number of city based people, families on holidays, RV tourers that just want a weekend in the country and in the Gulgong Mudgee district where they have so many options to enjoy. There are numerous places to visit of interest, the taste sensations of the district and not to mention superb wines and beautiful wineries. There is also a great array of accommodation to choose from. Plenty of bunkhouse accommodation and camping areas are available at the Red Hill, with hot showers and kitchen amenities for the Folk Festival revellers and smaller campers, tents and trailers. There is also the Gulgong Showground and Gulgong Caravan and Camping Park which caters for the larger motorhomes, RV's that need the room. For information on accommodation please email gulgongfolkfest@gmail.com or call the Mudgee Tourism Office on (02) 6372 1020
Last year's festival the President of the Gulgong Folk Club Mr Kurtz, said the word "relaxed" could sum up the festival atmosphere. " It's a wonderful atmosphere and is a great vibe and a wonderful opportunity to catch up with all the musicians."
One thing is for sure no-one will be disappointed and according to last Folk Festival feedback surveys, you certainly will not only have a great time this festival enjoying the music performances /sessions/poetry, jams, busking/workshops/ songwriting competitions you will also enjoy the community spirit that is alive and well in Gulgong, so much so that you will be back again….and again….and again
Mudgee Tourism Office will give you information or have a look at http://www.gulgongfolkfestival.net.au and don't forget to Like us on Facebook. Email: gulgongfolkfest@gmail.com