Description
The Growth Marketing Summit 2017 has been created to facilitate high level networking and ideas exchange between the most innovative and successful marketing leaders in the Asia Pacific region. The two day event will educate Chief Marketing Officers and business leaders on how to upgrade their marketing strategies and drive business growth in the digital age.
Day 1 - High level Summit featuring 5 expert keynote speakers plus case studies and panel discussions from 18 of the top ranked CMOs in Australia. Key topics: Growth marketing strategy, customer acquisitions, automation, future of analytics, content marketing, activation, retention, growth in new markets.
Day 2 - Masterclass: How to create a best practice customer acquisition and retention framework: Full day small group masterclass training session where will get specific feedback on your strategy from globally recognised digital expert Aaron Agius, his clients are the likes of Salesforce, IBM and Coca-Cola.
Sydney 28-29 March 2017
Melbourne 30-31 March 2017
www.growthmarketingsummit.com.au
---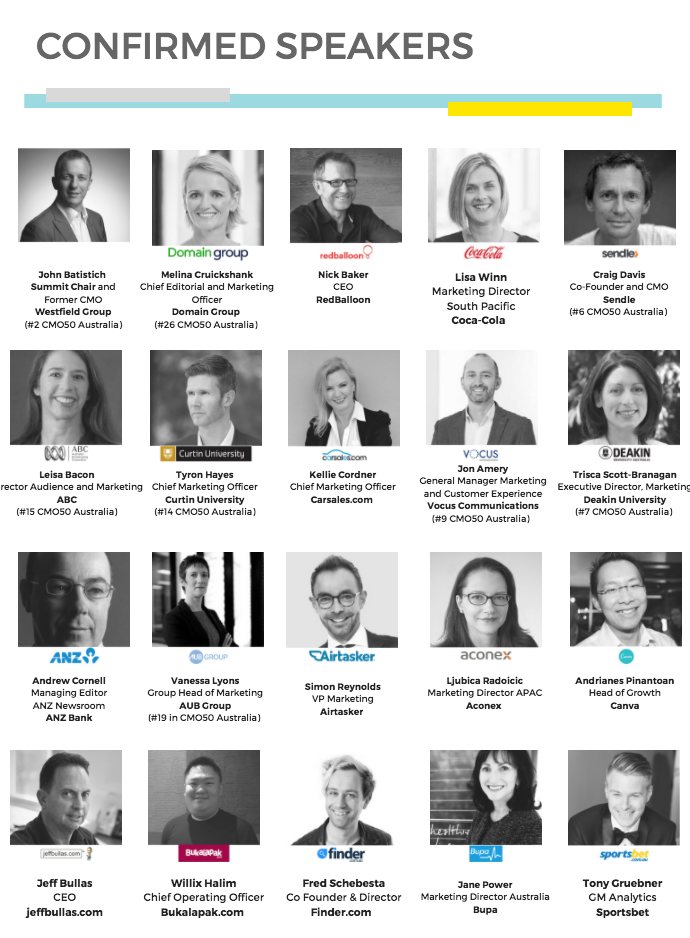 ---
KEY THEMES AND TOPICS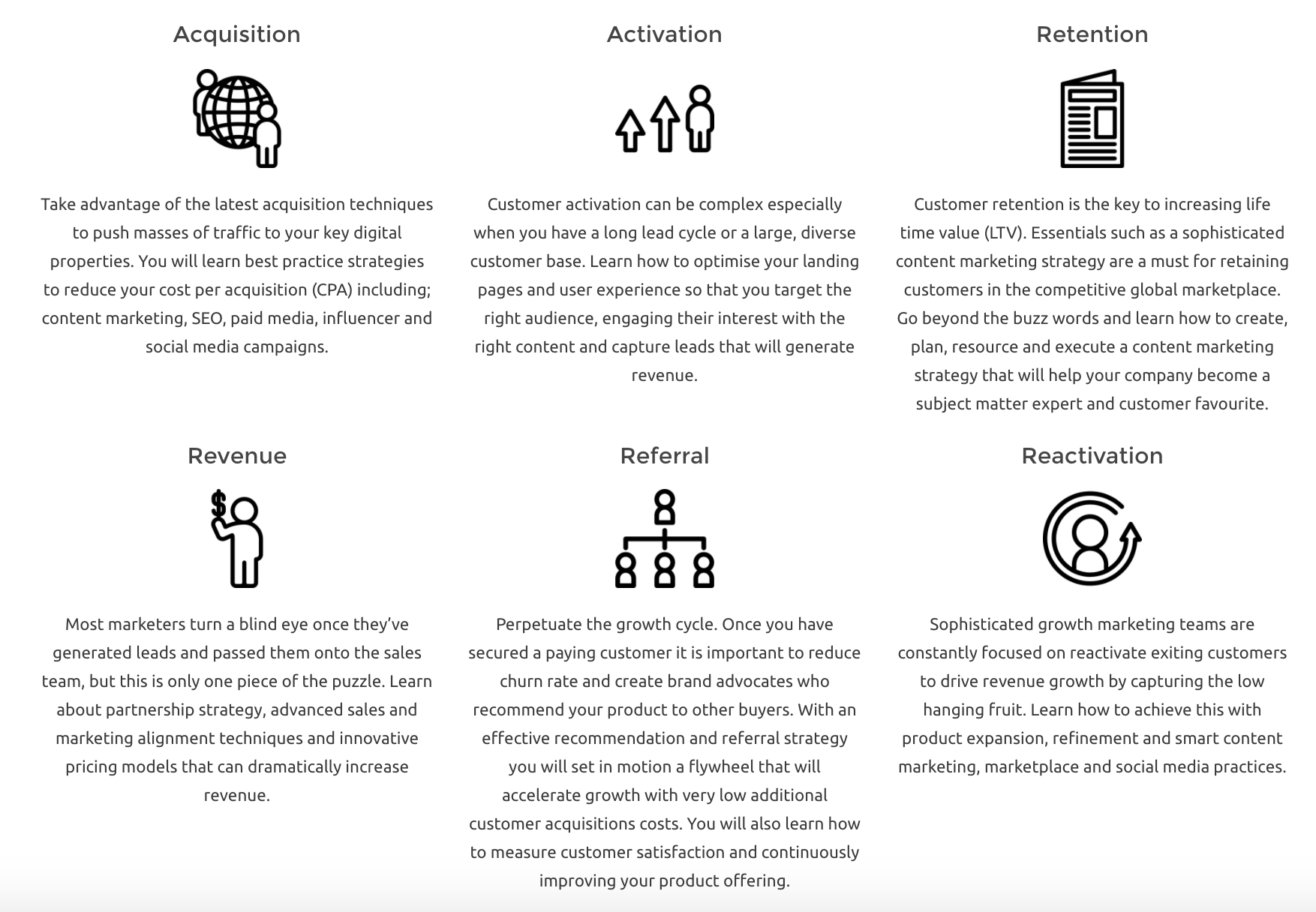 ---
EIGHT REASON TO ATTEND
1. Learn best practice growth marketing strategies from globally recognised subject matter experts
2. Access high level networking opportunities with the most innovative and successful marketing minds in Australia
3. Collect valuable tips and tactics that will enable you to optimise your marketing performance in the key areas of; acquisition, activation, retention, revenue and referral.
4. Discover new ideas and learn from what's working in other industries so that you can apply new thinking to your own business
5. Hear expert opinions on key issues such as the future of marketing analytics, attribution, and automation

6. Find out how to win and retain more customers with proven content marketing and paid customer acquisition strategies
7. Acquire the knowledge to make a step change in your marketing strategy and dramatically improve your results
8. Return to your business with relevant actionable ideas that will improve performance and take your business and career to the next level
---
TICKETS
Premium Ticket Bundle - Second release (Includes Summit, Masterclass) - $1,495 + GST
Summit Ticket - Second release - $995 + GST
Masterclass Training Day - Second release - $595 + GST
Group booking discount: Register 3+ people from a single organisation and get 1 ticket free.
Don't miss Australia's most cutting-edge marketing event
Location
Melbourne Convention and Exhibition Centre
1 Convention Centre Place
South Wharf, VIC 3006
Australia