Description
There is an enormous need for small scale producers in the Adelaide Hills - all the major farmers markets want more FRESH, LOCAL produce" - TIM MARSHALL
If you are interested in organic vegetable production, do not miss this event.
Join us for a two day workshop with Tim Marshall, organic farming expert and author of the New Organic Gardener and many other books.
DAY 1: SATURDAY 30TH MARCH
Tim will cover the practical side of small-scale, high intensity organic farming. He will go through growing techniques, rotations and planning for production.
DAY 2: SUNDAY 31ST MARCH
The second day will be about organic certification, in particular busting the myths about costs and timeframes. Tim will also cover how to market your products through farmers markets and box delivery schemes.
You may attend one or both days. Cost is $15 per day.
Tim Marshall: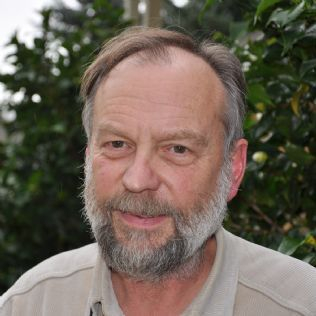 founded TM Organics Pty Ltd in 2006
co-founder of organic certifier NASSA in 1987
author of organic certification standards and guidebooks
author of 'The New Organic Gardener' (2011)
Tim has inspected/visited over 3000 organic farms (or farms in conversion) in Australia and 20 other countries. Tim was the first Certification and Standards Manager for the world peak body in organics IFOAM.
TM Organics has provided formal conversion training for approximately 450 producers and consulting advice for about another 75. This included Australia's largest organic training program, called Business Systems for Trasition to Organic (BSTO). At least 65% of producers have achieved certification as organic or biodynamic producers, representing about 10,000 hectares.
Some words from Tim Marshall:
"The most productive food systems in the world are small scale mixed home gardens," Marshall says. "About half the world runs an organic system of food production with small farms on less than a hectare of land that produce more protein and carbohydrate per square metre than any other system. Some of these farms have a tremendous diversity of food with as many as 60 different varieties of plants."
Organic intensification means we can bring best practice from small scale agriculutre to larger production systems. In Australia organic production is no longer about very small scale agriculutre only.
This project is supported by the SA Murray-Darling Basin Natural Resources Management Board through funding from the Australian Government's National Landcare Program and the NRM Levies.