Description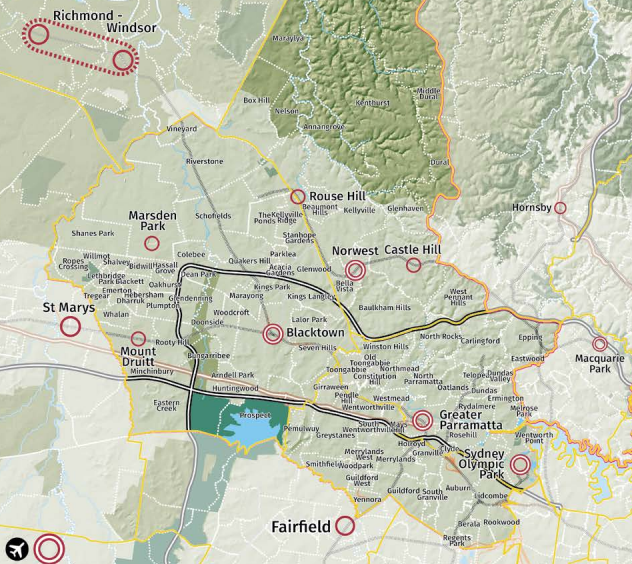 The West Central District is one of the most dynamic and rapidly growing regions in Australia. This District plays a pivotal role in Greater Sydney's future as an economic and employment powerhouse, a core hub for transport and services and the home of vibrant and diverse centres and communities. It will be at the core of Greater Sydney's 'Central City'.
This draft District Plan sets out aspirations and proposals for Greater Sydney's West Central District, which includes the local government areas of Blacktown, Cumberland (parts of the former Auburn, Parramatta and Holroyd), Parramatta (parts of the former Parramatta, The Hills, Auburn, Holroyd and Hornsby) and The Hills. This draft District Plan will shape the way the District grows and changes over the next 20 years.
Guest Speaker
Professor Edward Blakely District Commissioner - Greater Sydney Commission - Central West District.
Speaker Biography
Professor Edward Blakely is Honorary Professor of Urban Policy at the University of Sydney and founder of Cities Leadership Institute. Professor Blakely is an internationally recognised leader in urban economic development and has been directly involved in strategic planning, financing and real estate development and project management for more than 30 years. He serves on several corporate boards.
Professor Blakely is also well known for his work in metropolitan and regional planning throughout New South Wales, Queensland, Victoria and Western Australia, as well as with numerous international agencies including the World Bank and OECD.
He serves on the National Academy of Sciences Panel on Urban Development and Transportation in the United States. He is co-evaluator of the national urban sustainability strategy of Chile from 2014 – 2018, and 2017 award winner for Municipal Democracy in Florence, Italy.
---
Event Details
A buffet dinner will be provided with vegetarian options also available.
Meeting to be held within the Auditorum at Parramatta RSL. Please see above for location details.
Should there be any further dietary requirements please do not hesitate to advise prior to the event for catering purposes.
Ticket Information
Early Bird Tickets available at $50 per person* available up untill the 11th August, 2017.
Last Minute Tickets available at $55 per person* available from the 12th August, 2017 till 18th August, 2017.
*Event fee is non refundable should you not attend on the evening. If notice is provided prior to the organisers prior to the 18th August, 2017 a refund can be organised should you not be able to attend.

Payment can be made on the above green "get tickets" icon whereby you will not be charged a merchant fee. Once you have ordered your ticket you will recieve an email shortly after with your ticket.