About this Event
Did someone say office shout?
During these somewhat challenging times, we as managers and business owners need to ensure our teams stay connected and motivated when working from home. So why not surprise your staff with a gourmet hamper, delivered straight to their door. It's the little acts of kindness that will keep us all together during this time, so show your team how much you care.
We have gourmet breakfast, lunch and charcuterie hampers, which are freshly prepared each day by our team of professional chefs and catering staff who are trained in safe working procedures for COVID-19. And some sweet treat "thank you survival kit" hampers filled with a range of delicious goodies and snacks. Our team will create, pack and deliver the premium hampers direct to the homes of your wonderful staff.
**** Please note that delivery is included for locations within 15km of our kitchens in Darlingurst. Hampers requiring delivery outside of this area will incur a small delivery fee. A list of suburbs eligible for free delivery can be found here. ****
How to order
Select the type of hamper and quantity you require and complete your payment online. Please ensure you are aware of the delivery area restrictions as this may affect redemption.
Once we receive confirmation of your order, we will email you the required number of vouchers, each featuring a unique code that your staff members will need to use to redeem their hamper.
How to redeem
To redeem a hamper, go to www.createcatering.com.au/officeshout and enter your unique voucher code.
Select the date you would like to receive the hamper and your delivery details, and submit the form.
Your hamper will be delivered on your designated day within the specified time frames. Orders will be left on the doorstep to avoid unnecessary contact, and you will receive an SMS notification to advise of the delivery arrival.
If you have any queries regarding this service or your vouchers please email us at sales@createcatering.com.au or call 1300 371 441 between the hours of 9.00am - 5.00pm Monday to Friday.
Terms & Conditions
Promotion commences 9.00am (AEST) on 20 April 2020 and finishes 5.00pm (AEST) on 30 June 2020.
To redeem a hamper, you must have a voucher with a unique code. All vouchers must be redeemed online at www.createcatering.com.au/officeshout.
Vouchers and unique codes are single use only. Vouchers must be redeemed no later than 5.00pm (AEST) on 31 July 2020.
Hamper redemption orders must be placed no later than midday prior to the day of expected delivery. Same day delivery not available.
Delivery included in price for suburbs within 15km of Darlinghurst. A small delivery fee is applicable for suburbs outside of this area.
Deliveries are only available Monday to Friday, within the specified timeframes: breakfast hampers will be delivered between 8.00am - 11.00am, lunch hampers will be delivered between 11.00am - 1.00pm, and all other hampers between 3.00pm - 5.00pm.
All breakfast, lunch and charcuterie items are prepared fresh daily and delivered within set timelines. Create Catering will not be responsible for storage and handling of perishable items once delivery has been made.
All deliveries will be contactless to abide by social distancing guidelines. Create Catering will SMS the supplied contact number to confirm delivery has been completed. Create Catering will not be held responsible for theft or damage of hampers once delivered.
Create Catering reserves the right to replace hamper inclusions without warning or notification, should supplier issues arise with any of the original items.
Returns, refunds and exchanges are not permitted. Changes to hamper contents not permitted.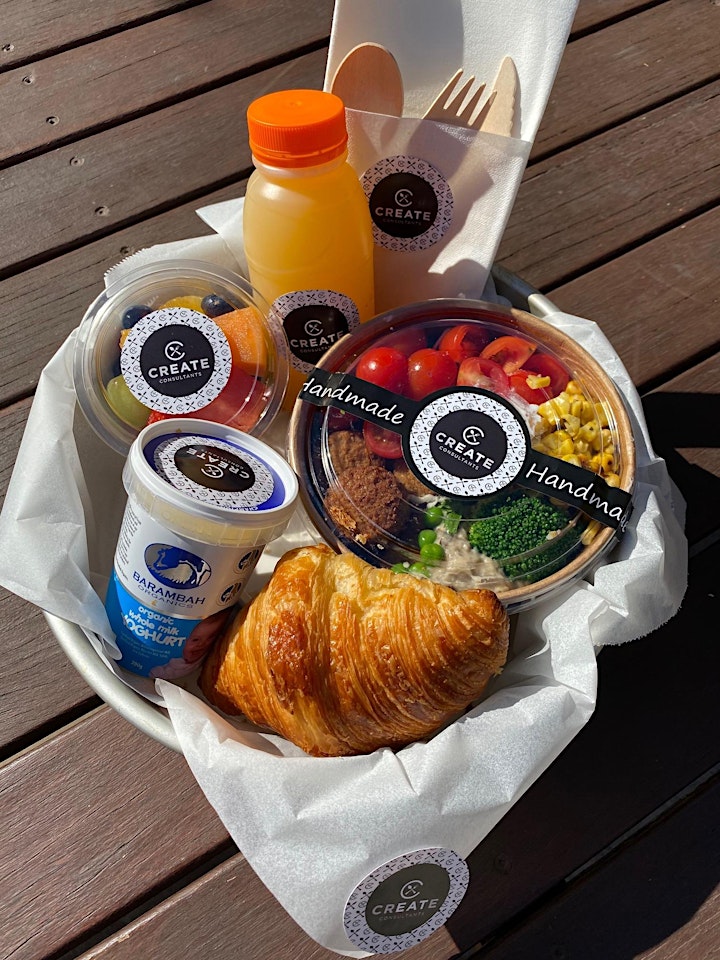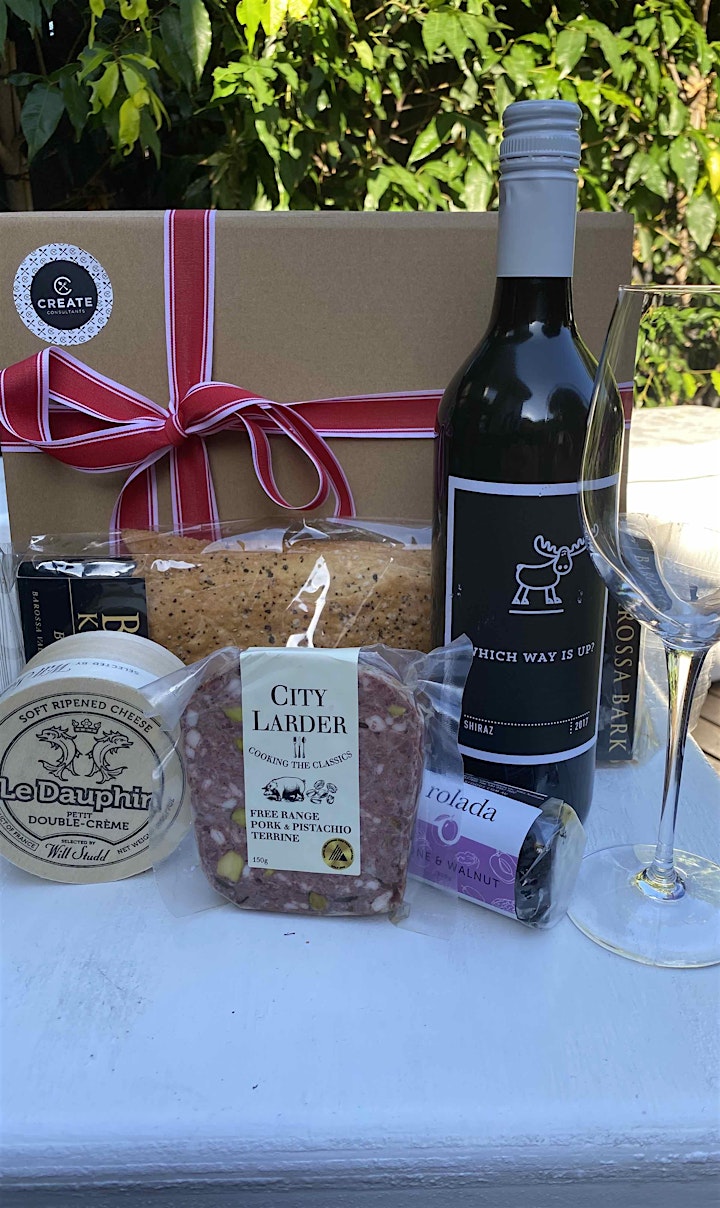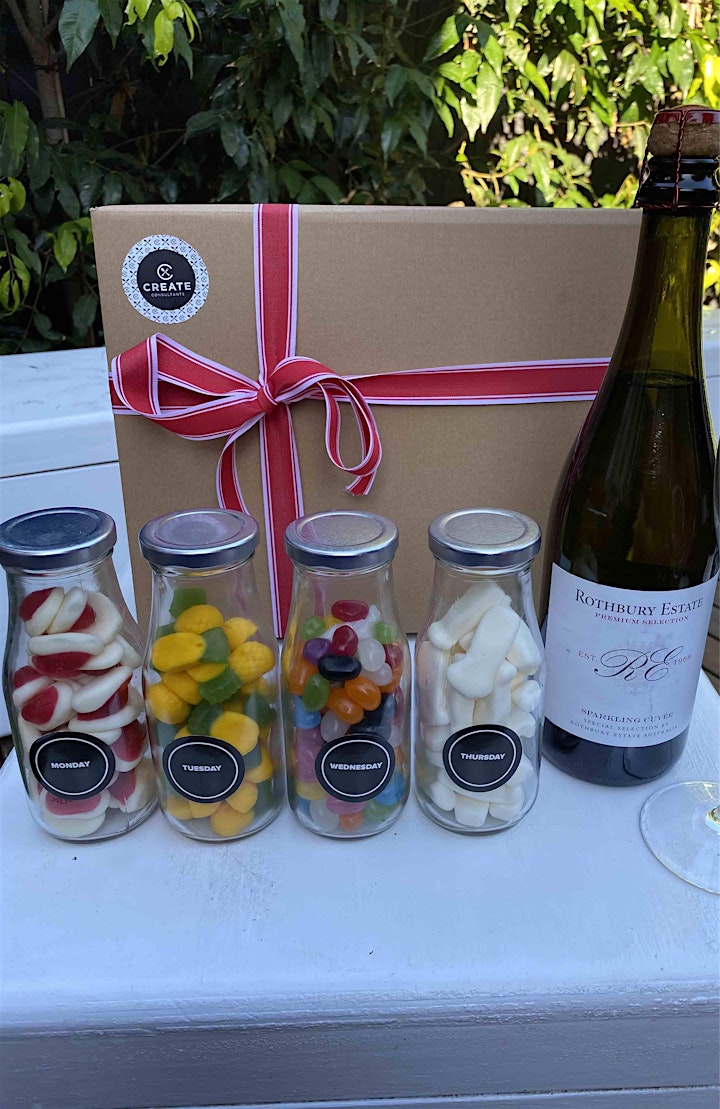 Date and Time
Location
Refund Policy