Description
I am really pleased to be offering for the first time in Sweden, ICA Resolve 15 training classes at http://www.appletraining.se/apoio/kontakt.html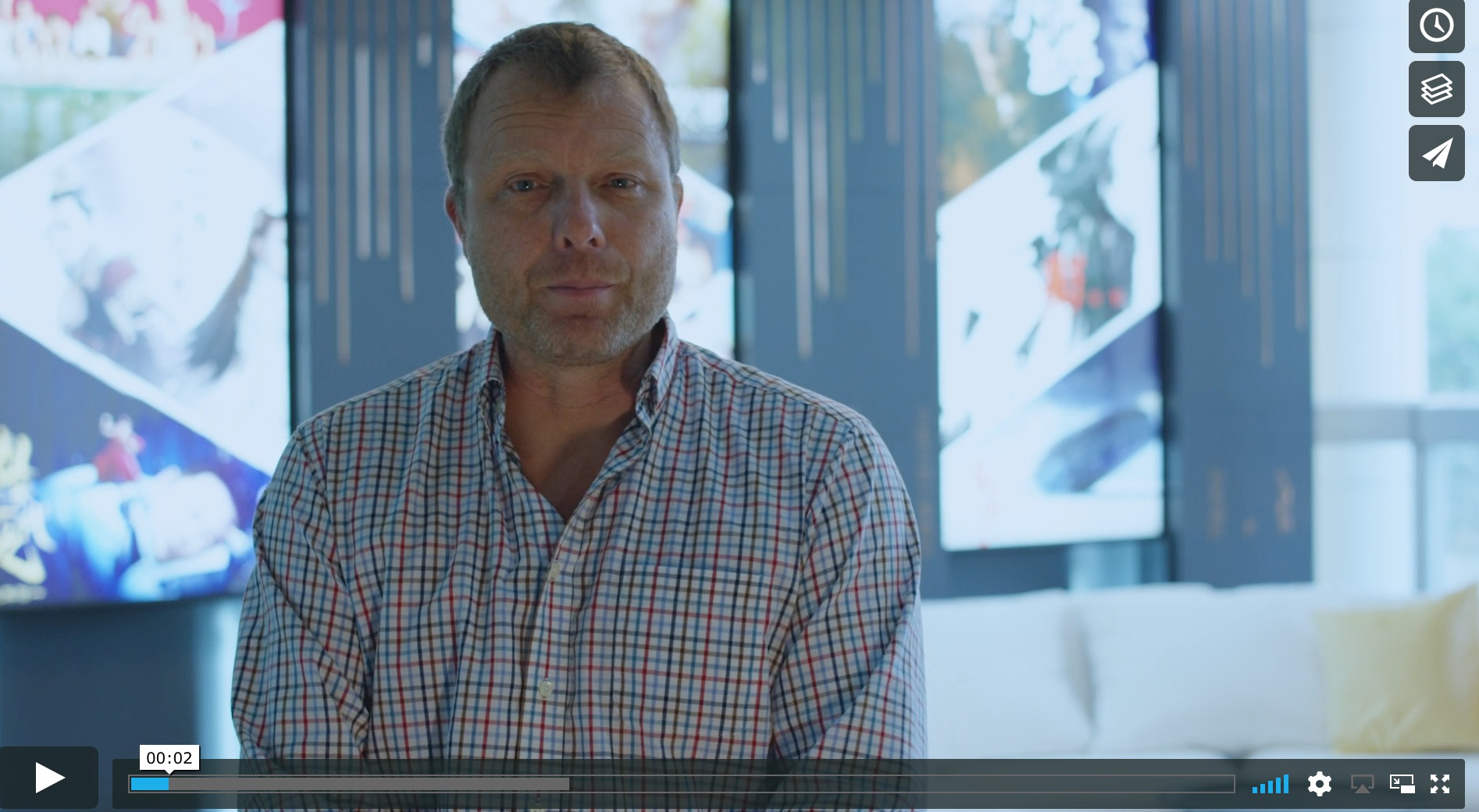 My previous classes have always been very well supported by Scandanavians, so when the opportunity came to run classes in Gothenburg prior to IBC I jumped at it.
These classes whilst run using the new DaVinci Resolve 15 are designed as an all round colour class. That means great for DPs, DITs, Editors and all in one production operators.
The three classes RG101, RG201 and RG301 Looks and Matching Masterclass are designed to dovetail so it is possible to take all three together. They also work very well as independent classes for each level.
This is a BYO machine class, so you bring your own laptop, iMac or PC. Your machine needs to be capable of running Resolve 15 or Resolve 15 Studio. All media and selected control surfaces are supplied.
The class media will be supplied on an Envoy Mini SSD USB worth $120US that you can keep. This is also a great way to continue learning. You'll have all the class media, projects and stills on your own machine, no exporting or copying media.
The USB included in the class fee. All class fees are in Australian $
Students are encouraged to bring and discuss their problem material. The ICA welcomes class participation and we try to tailor each class to our student needs.
I am looking forward to heading to Sweden and spreading my color correction knowledge to the local film industry. Please contact me directly if you have any questions regarding the content of the classes.
Cheers Warren


RG101: Learning to Grade with Resolve 15 (2 Days) August 28th
BYO Machine class
$1250A (approx 8000SEK)
ICA instructor Warren Eagles
This class is an excellent introduction to DaVinci Resolve V15. It is ideal for first time users and you do not need to be a Colorist to attend. Class size is normally capped at ten students. The class mixes the operational side of Resolve with some practical real world training on workflows, basic color theory, grading approaches and techniques. It is run at a relaxed pace, questions are encouraged and group participation is a key part of the course. You are encouraged to download Resolve and have a play on your machine before attending.
This class is ideal for junior colorists, Editors, DITs, DPs, Photographers and VFX artists, basically anybody with a desire to learn more about color correction.
What You'll Learn:
How to load your V15 software and get started

New v15 Media Management tools

Getting different camera formats into the Resolve

Conforming with XML and EDLs

Basic Color theory and how this works in the DaVinci

Primary and secondary correction including curves

What are waveforms, how do they make us a better Colorist?

How the nodes work, they are very powerful when used correctly.

5 Power Windows: Learn why you use them, not just how to use them

Tracking Windows with the auto tracker

Keyframing both color correction and framing controls

Grading digital material, including BMCC, RED and Sony

Colorist strategies with Resolve

Matching a sequence, where do you start?

Test what you have learned when grading the Colorist challenge material.
All students on this course receive an ICA Certificate.
https://icolorist.com/courses/rg101-learning-to-grade-with-resolve/
"I had a wonderful time in your class! It was something I've been eyeing for about a year and half and haven't had time to take until now. Resolve is much more de-mystified now. I look forward to taking the advanced class in the future"

Michael T. McCool, CIV, USAF
Producer/Director
Hill Air Force Base, Utah


RG201: Advanced Resolve 15 Techniques (2 Days) Aug 30th
BYO Machine class
$1250A (approx 8000SEK)
ICA instructor Warren Eagles
Ideal for current Resolve Colorists and assistant operators. We cover advanced techniques and tricks using the latest DaVinci Resolve 15 software. We will be looking at ACES, Resolve Color Managed and RED IPP2 workflows. This is a BYO laptop class.
Students are encouraged to bring their own material so the instructor and the students can grade and discuss the different formats and the challenges they bring. This is an advanced class that looks at color correction in general not only from the DaVinci point of view.
This class is designed around a small conformed sequence that you can take away. We will work through the project from start to finish using Resolve V15 and consider the best strategies to get the job finished efficiently. You will be able to keep the media project and stills — a great way to continue your learning.
This class is ideal for junior colorists, Editors, DITs, DPs, Photographers and VFX artists, basically anybody with a desire to learn more about Resolve 15 and color correction in general.
You Will Learn
Start with a complete look at Resolve v15, what are the new tools?

A complete workflow using advanced techniques on supplied material that you can take away.

Bring in camera original footage using the Media Management tool

Making a LUT, exporting LUTs and Looks

Conform the original RED R3D files in Resolve using the XML, it's not correct what can we do?

How to animate shapes and framing with the keframing tools

Bring in audio .wav then compare the conform with the offline reference movie.

"Conform v Bake", what are the pros and cons of each workflow?

Where do we start the grade?

LGG v LOG grading

Look creation. How to preview a look through the whole timeline.

Resolve OFX Plugin FXs, is this a job for the Colorist? How do they help us?

Grading skin tones

Advanced tracking controls with the new 3D tracker.

VFX shots inserted into the timeline

External mattes, how do they help us?

ACES grading a sequence shot with 4 different cameras

RED Camera IPP2 options

HDR grading (HDR Monitor depending)

NR we look at the different types, using the Splitter and Combiner Node
All students on this course receive an ICA Certificate.
More info https://icolorist.com/courses/rg201-advanced-resolve-grading-techniques/


RG301: Looks and Matching Masterclass (1 Day) September 1st
BYO Machine class
ICA instructor Warren Eagles
$650A (approx 4000SEK)
My Favourite class. Students will learn how to bring a movie or sequence to life. They will review movie trailers and discuss how the color and mood has enhanced the film. They will also learn how to create the traditional "looks" from movies, TV commercials, and music videos, as well as how to match those looks, not only shot to shot, but also to an entire scene. Students get a set time to grade and balance each sequence before reviewing and discussing as a group.
Media used
TVC beauty type commercial shot on the BMCC. Great for doing very soft/mist type looks.

A BMW TVC the mixes Alexa Log C with REC709 footage

A war sequence shot on Sony F3. Fantastic for a 'Saving Private Ryan'

Bleach Bypass grade, a hot jungle look, or the classic Day for Night feel.

"House of Cards" reconstruction, based on the original scene shot on Arri Alexa. This includes dialogue and reenacts of the original scene from the classic Netflix series.

We will address the different challenges presented by each sequence.

Students then get the chance to do the same in a timed situation, like a real session but with the instructor playing the client's role.

Students are also encouraged to bring their own footage to work on and share with the class.
Who Should Attend
Great for any current Resolve colorists with at least one year of experience or previous students who have completed either the ICA RG101 or RG201 Advanced classes.
You Will Learn
Using LUTs in a creative way.

How many Looks to present to a client, and how to read their reactions?

Using Plugins and Resolve presets.

Preloading your timeline with Nodes.

Log grading v Lift Gamma Gain

Power Windows used in a creative way

Spot colors

Bleach Bypass

The 'Wishy Washy' flat look

Day for Night

Classic Black and White

Orange and Teal

Cross Process
We will also look at best practices for approaching a session, when to push the grade and when to hold back. Learn from Warren about how he deals with clients in the room. Create established looks and explore how to make new ones. Remember it's subjective so just play and have fun. Students are encouraged to bring their own material.
Certificates
All students on this course receive an ICA Certificate.
"I really enjoyed the course. This is an excellent class for anyone seeking to learn interesting and creative ways to grade the different type of digital material. The course structure makes it very enjoyable, easy to understand and gives you the necessary knowledge to stand out in this competitive industry. Warren inspires and motivates you to be a better colorist."

Carlos Cortez Climaco
Mexico City