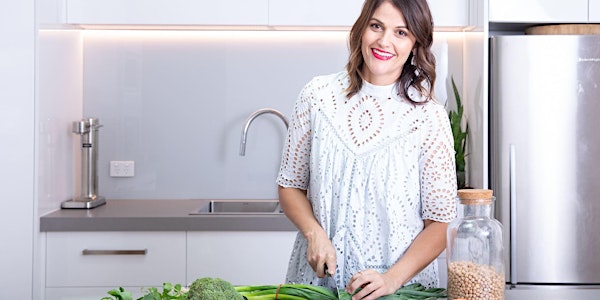 Good for the Hood - Free Food Waste Workshop for Hawkesbury Businesses
Location
Bilpin District Hall
2596
Bells Line of Road
Bilpin, NSW 2758
Australia
Food Waste Avoidance for Hawkesbury Businesses - Free business workshop
About this event
Food is more than just what you sell. It's how you show your craft, serve your customers and support your community. Still, food waste is costing the Australian economy and businesses, $20 billion a year. Even if you don't know it, food waste is impacting your business more than you think.
Join us as we chat with business owners, hospitality staff and community members from the Hawkesbury as we unpack the challenges, opportunities and tools to tackle this hidden business cost. From exploring the ways to better purchase, store and serve food, through to how we can enable your customers to help you.
Date: Monday 6 June 2022.
Time: 10:00am to 12:00noon.
Where: Bilpin Hall, 2596 Bells Line of Road, Bilpin.
Who: This workshop is for businesses within the Hawkesbury Local Government Area.
Equipment needed: N/A.
Cost: This workshop is provided free of charge for businesses in Bilpin and surrounding suburbs within the Hawkesbury Local Government Area.
Booking: Bookings are essential. Book early as places are strictly limited and we anticipate this workshop will reach full capacity.
Good For the Hood is a Sydney-based social enterprise helping community groups, corporates and councils on their pathway to change.
A leader in sustainability facilitation and impact storytelling, Good For the Hood has worked with a broad number of social and environmental change-makers - including start-ups, NFPs & social enterprises, the public sector and global organisations.
Good For the Hood was co-founded by Jo Taranto, a senior community engagement and behaviour change specialist with over 20 years of experience. As an expert contributor on topics including waste, sustainability and climate change, Jo appears regularly at conferences and online events, and across numerous media outlets and digital channels.
This project is a NSW Department of Planning and Environment, Waste Less, Recycle More initiative funded from the waste levy.
Please note: Workshop participants will be advised if this workshop is to proceed in an online Zoom format, due to COVID requirements, prior to the workshop date.