Margret River Yoga Retreat
About this Event
A Scrumptious long weekend centred around bountiful food, wine and of course yoga. Coming together, learning how we can balance our lives and embrace the connection between mind and body in a 5 star tranquil environment. A weekend of relaxation, revitalisation, luxury and fun.
Visit www.kirrayoga.com.au

Are you finding it difficult to calm your mind?
DO you fantasise about self care but time always slips away?
Has running on an empty tank become a part of your internal narrative?
Are you experiencing profession or personal burn out, adrenal fatigue or exhaustion in your daily life?
Do you have a desire to unwind and indulge over a weekend created specially for relaxation?
Kirrayoga retreats are intentionally designed for those in need of revitalization.
Kirra will be spending the weekend with you, guiding you through several yoga and meditation sessions in ritual of uniting the rhythmic flow of body and breath - restoration and release.
Alongside this, Kirrayoga retreats heavily focus on indulging the senses - Food, drink and fun. A daily feast of grounding meals, prepared from locally sourced fresh produce - all accompanied by a hand selected range of local wines, beers and beverages.
A heavy focus on a sensory indulgence is the pinnacle of these retreats. Bringing you out of your head and back into your body.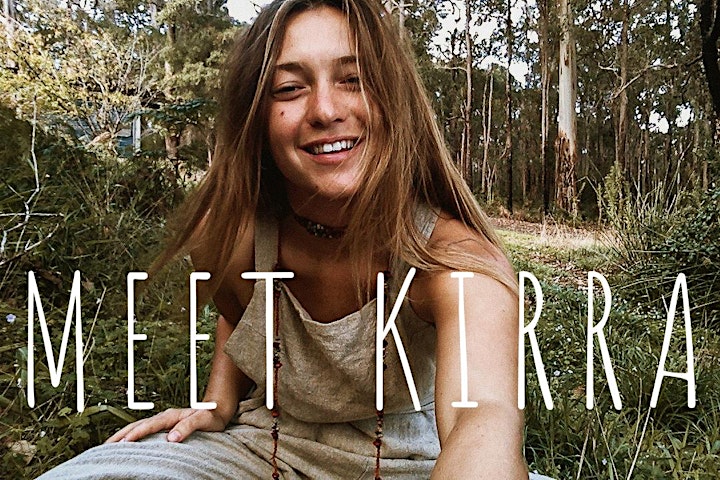 Kirra is a proud woman of Indigenous heritage, based in Margaret River - Western Australia. Kirra's name translates to 'leaf' in the Yugambeh language found on the Gold Coast in Queensland. This is where Kirra finds strength - through her name, drawing her back to the voice of her people.
"My love for the surf, ocean and land is an innate quality, which I believe has been bestowed upon me through the giving of my name."
Kirra felt driven to create her own form of yoga to practice in her own personal life and with her clients - Leading to the birth of Kirrrayoga.
"I love to blend different forms of traditional and new age style such as vinyasa, ashtanga, hatha, yin, meditation, hit, dance and music. To create a more playful approach, however still reaching depth and connection. Hoping that this will enable 'everyone' from all walks of life to relate and love yoga, as I do."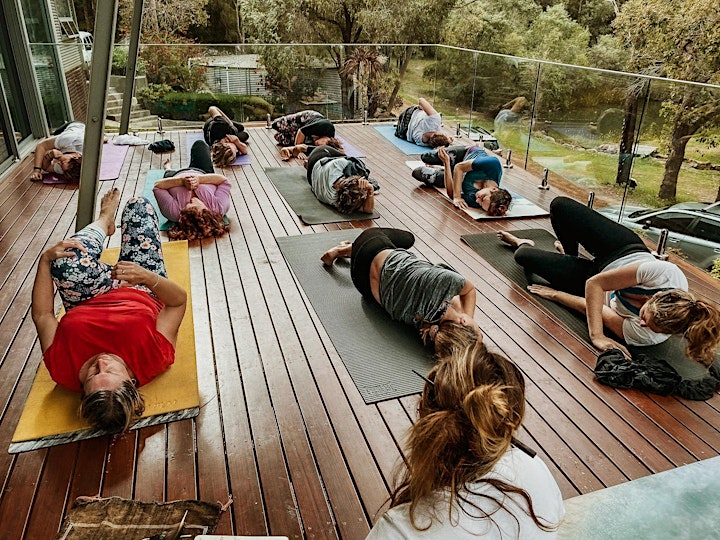 Yoga novices welcome!
No experience required. This retreat has been designed with those who have entry level yoga experience in mind. All you need is a willingness to unwind and a desire to move your body.
The Location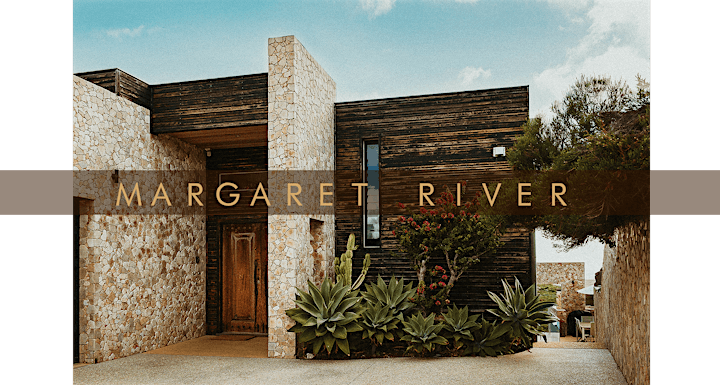 The location of the retreat really cannot be understated.
The Seahorse, a 5 star accommodation site, will transport you instantly to a place of tranquillity and set the vibe for a weekend of relaxation. With it's exquisite oriental décor and mesmerizing views of the ocean. Gaze onto the water and be overcome with peace at the sound of crashing waves or enjoy a cool down in the swimming pool and a kiss from the South West sun. You will have time to explore the stunning surroundings being only a short walk the from the famous Prevelly beach, surfers point and many great sights. You couldn't ask for a more perfectly serene environment for a yoga retreat.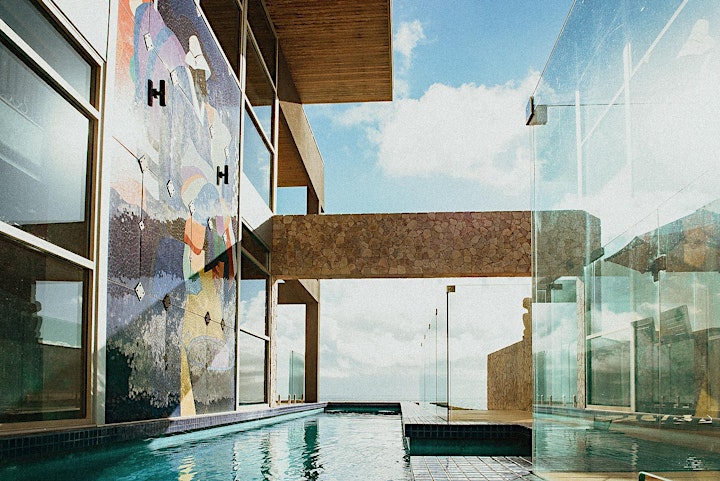 Foodie Workshops - Live Music - Sensory Sound Baths & More
Kirra makes the most of every moment during her retreats. Drawing on her deep love of food, music and fun, hosting culinary creation workshops of an evening, accompanied by live music paired with matching wines and nightly meditatio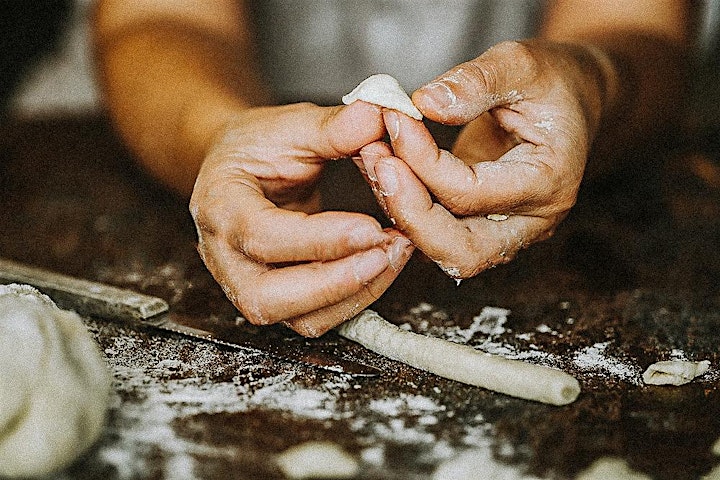 How does the weekend look?
Friday -
Welcoming Cocktails with nibbles. Put your feet up and watch the sun go down on the ocean, what a perfect way to get to know each other in the beautiful Gnarabup at the 5 star Seahorse accommodation.
Late feasting on a delicious Mediterranean meal with matching Margaret River wines, followed by a decadent dessert.
We close the night with a Meditation session by Kirra, allowing us to settle into our space.
Saturday -
Starting the day with a light breakfast, early morning beach walk followed by a vinyasa yoga session and some leisure time. We will then refill our energy with a delicious lunch and later enjoy a Mio Fascia release workshop followed by a restorative afternoon yin yang yoga session.
As the sun begins to fade, we settle with nibbles and drinks, sharing stories and laughs. To entertain we will enjoy a live music set moving onto a traditional Paelle workshop - Dinner, wine and dessert.
Closing Saturday night with a meditation.
Sunday -
Sunday will begin with a light breakfast, beach yoga session and then a refreshing morning tea. A quiet break, then a yummy Spanakopita lunch.
After lunch will be lead with kundalini pranayama breath workshop - yoga session, delicious chai and yummy snacks.
We will then treat our nervous system to a relaxing sound bath followed by cocktails and a cheese board.
Sunday evening will see us into a fun Orecchiette pasta making workshop, which we will then dine on with selection of delicious sides and dessert, all to the ambience of live music.
Ending out last night with a wind down meditation
Monday -
Our last morning will see us in with a yummy breakky and Vinyasa yoga session. With time to wind down from our blissful weekend followed by a gourmet pizza lunch, meditation and debrief of our time spent together.
Ending our weekend with a delicious snack and refreshing teas - finishing up and heading home at 2.30pm.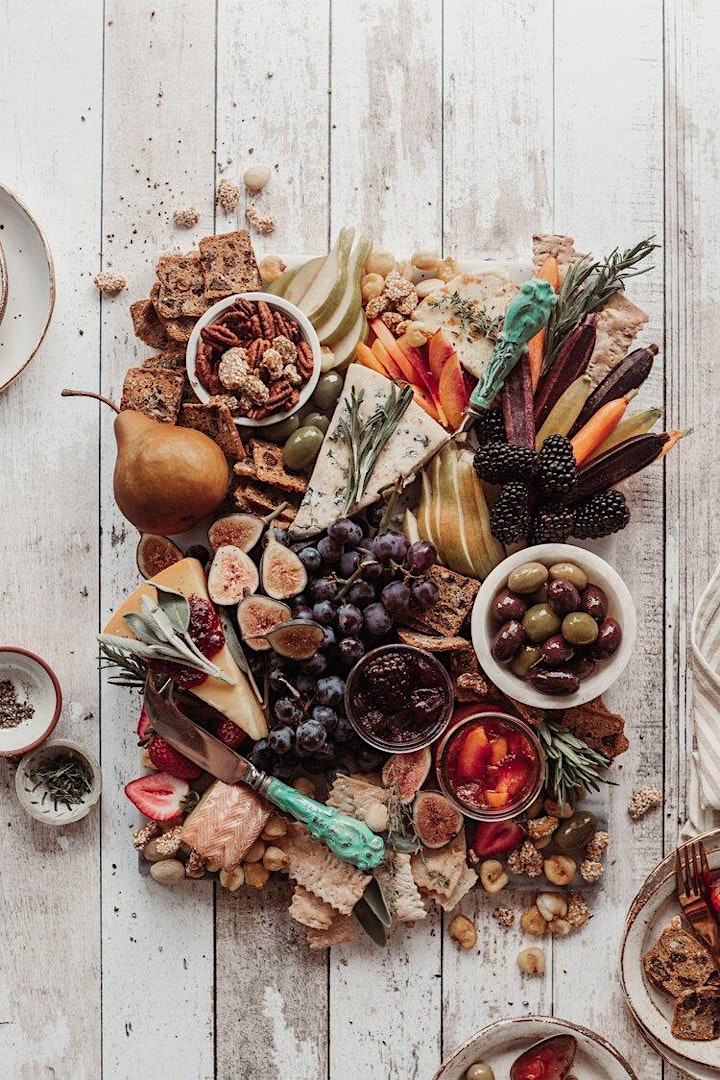 Availability
This retreat only allows for 6 participants cultivating an intimate and exclusive experience.
With each room featuring a king size bed - this retreat has been priced with couples in mind - welcoming all couple types, romantic, mother and daughter, friends, siblings etc.
This retreat runs over 3 nights, tickets are sold as 2 night or 3 night stays.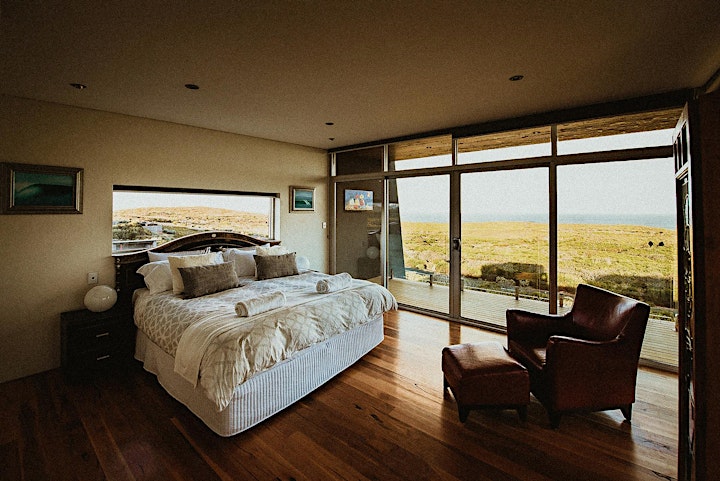 All inclusive Pricing -
$2,650 per couple - 3 night stay - from Friday the 26th to Monday the 29th
$2,350 per couple- 2 night stay - Arrival date either Friday the 26th or Saturday the 27th. If choosing a 2 night stay please get in touch with us to arrange your arrival and departure time.
Single tickets:
$2,350 - 3 night stay - from Friday the 26th to Monday the 29th
$2170 - 2 night stay - Arrival date either Friday the 26th or Saturday the 27th. If choosing a 2 night stay please get in touch with us to arrange your arrival and departure time.
For more info visit www.kirrayoga.com.au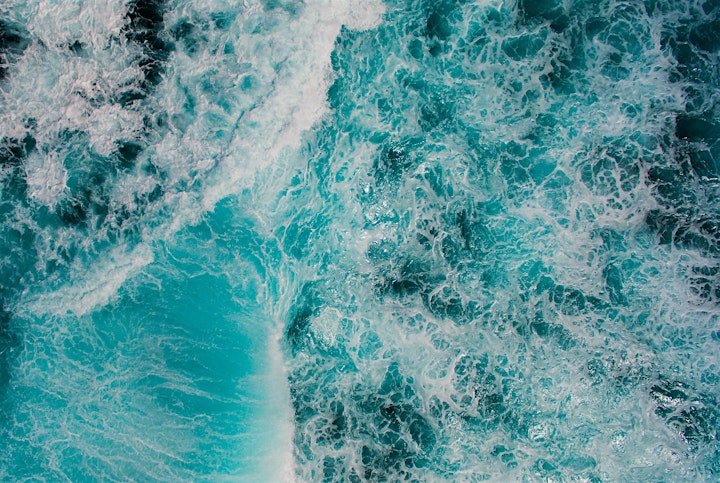 What others are saying
"Kirrayoga creates a safe and calming space to really let go in your practice. The atmosphere Kirra creates In her yoga space is like no other over ever experienced. Her voice, support, choice in music and scents is truly incredible. Her authentic and genuine love for yoga is infectious and she inspires you to push yourself whilst also feeling capable and confident. I highly recommend Kirra yoga and wish for everyone to experience the truly amazing space she creates."
"Kirra has a beautiful energy which radiates throughout all of the classes she teaches. She creates a safe and nurturing space for individuals to explore their body and breath at their own pace. Couldn't recommend Kirra enough!!"
"Kirra's a very creative yoga instructor, beyond her years in the knowledge of yoga. She cerate's a very fun and enjoyable yoga class. I would definitely recommend her."