Description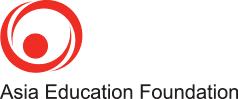 There are 10 half subsidised places available for government schools in this program.
The Global Goals Youth Forum (GGYF) is a new full-day program designed to deepen students' understanding of global issues and develop their global competencies.
Students will research and discuss the United Nations (UN) recently adopted Global Goals for Sustainable Development and propose innovative solutions to achieve positive global change. Areas of focus include ideas to end poverty, protect the planet and ensure prosperity for all.
The UN Global Goals Youth Forum aims to inspire young Australians to take an active role in working toward sustainable development. It provides a platform for students to think about and share their ideas to solve the global challenges that will most affect them into the future.
In the lead up to the day, teachers will be provided with materials to guide research into the background and relevant targets for key UN goals. Throughout the day, students will have the opportunity to hear from and interact with expert speakers on each topic to further build their knowledge and understanding.
Students will then collaborate and present their 'Big Idea' to realise one of the goals, discuss and debate some of the key challenges facing the international community and the role of youth in addressing them. They will also make recommendations to the government on how Australia and young Australians specifically, can help implement a sustainable development agenda.
There are 10 half subsidised places available for government schools in this program. To express your interest in participating in this Global Goals Youth Forum, please click on the green button above and complete the form.

This program is generously supported by the Western Australia Department of Education.
Should you have any enquiries about the registration process or program please contact aef-support@asialink.unimelb.edu.au or (03) 8344 3590.