About this Event
September 2020
In Person Meet
Glass Art Workshop
Give yourself the gift of something special, and create a unique art piece with glass, with glass artist and member of Perth arts, Lynn Iredell.
Perth Arts is holding its September meeting at Lynns Glass Studio!
You will get the chance to see where Lynn creates the varied unique and original glass pieces in the flesh.
Experience hands on glass art creation at Lynn's work bench and create a small piece for yourself. Time is limited (we only have two hours) but you can experience a lot.
Discover how to book your own workshop at Lynn's Glass Studio to make perfectly unique glass art for you and your friends.
There will be refreshments available while you chat to fellow Perth Arts Members be it re-connecting or meeting for the first time.
Make the commitment to attend, and don't miss this glorious art making experience with passionate glass artist Lynn Iredell.
Get in quick, and book your spot now.
Event Location
Lynn's Glass Studio is located in a beautiful spot in the Perth Hills.
Address: 4955 Stoneville Road, Stoneville WA 6081
You can find the studio on Google here: https://goo.gl/maps/Y7nMiXsg3vW2WFkj7
Book Your Spot Now
Perth Artists
💡 Have you attended a all/a few/some of Sophie Mahir's Perth Arts Meetup events over the last 3 years?
💡 Are there connections, friends and fellow artists you'd love to catch up with still?
💡 Do you really love the atmosphere of being part of a group of amazing artists and creative people who support and encourage each other?
💡 Would you love to meet new people who are creative and willing to share their knowledge and experiences in a supportive community?
❤️Lets keep the Perth Arts Network going and meet in person again! Each month we'll have a different presentation or demonstration from a member of the group talking about their passion, and the opportunity to keep the connections and networking going within this amazing group.
💡 We'd love to have some new members, so bring a friend, and lets continue to be inspired and supported by each other in 2020.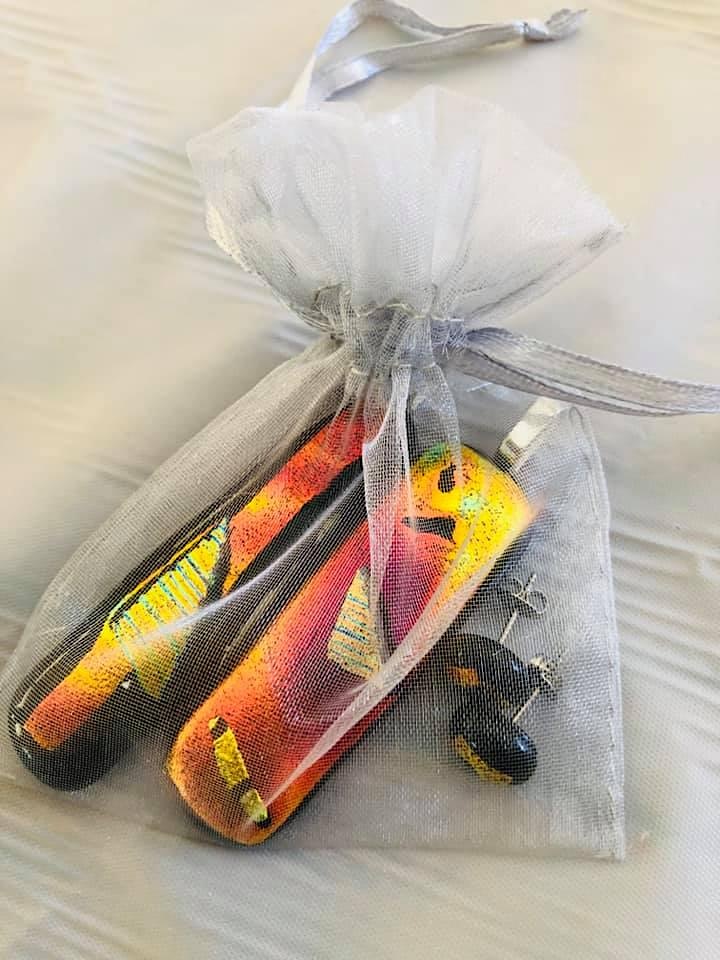 Glass Jewellery made by Lynn