Event Information
Refund Policy
Refunds up to 30 days before event
Description
Gifts in Wills for Not-For-Profits
With only seven percent of Australians leaving a bequest to charity, there is considerable opportunity for charities to grow this income source. Based on extensive Australian research.
Program Outline
• Who is leaving what to whom and why?
• Raising the topic, naturally
• Getting agreement, and then having the will made or altered to include a gift to your organisation
• The on-line will linked to social media – it could change the game
• Use bequests to build an endowment for your organisation
• Bequest stewardship, how much and why?
Fees
PA Members $330 inc GST – per registration & one free (2 participants)
Non-PA Members $440 inc GST – per registration & one free (2 participants)
Vouchers: One Voucher
Dates & Locations (Karstens)
Tuesday 4 June 9-12noon Melbourne - 123 Queen St
Wednesday 12 June 1-4pm Brisbane - Level 24, 215 Adelaide St
Tuesday 25 June 9-12noon Sydney - 111 Harrington St, The Rocks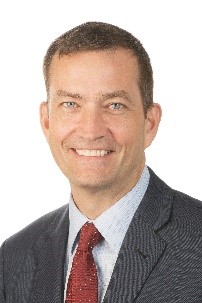 Dr Jason Ketter
Jason brings more than 28 years of fundraising and engagement experience to clients in their quest to raise more money. Jason has extensive hands-on organisational programming, operational development, and fundraising expertise with a proven track record for increasing performance. He understands the challenges and opportunities that exist in non-profit organisations. Jason has fundraising teams and advised institutions in Australia, the USA, the UK and Middle-East. He has worked with cultural, health and charitable organisations to attract bequests and to build endowments.

Refund Policy
Refunds up to 30 days before event