Description
Do you want;
to achieve something

the motivation to change something

to break bad habits and self sabotaging behavior

to build self esteem and choose to be successful

to overcome fear that prevents you from leading

a fuller, richer life

to be inspired to reach your full potential

(insert your own reason and meanings here)
If you ANSWERED YES to any of these questions then Get #FiredUp is definitely for you.
Fire walking is a powerful metaphor to overcome what you think is true and holds you back in life. We all believe fire will burn us, but when you walk over a bed of coals hotter than 500C° you start to question what else is true in your life!
In this seminar your Firewalk Instructor Ben Jobson will enable you to discover your inner strength, power and confidence. Step forward, and you'll discover this power when you walk across a blazing hot bed of coals with newfound confidence and inner strength. You will profoundly understand that you can do anything you want.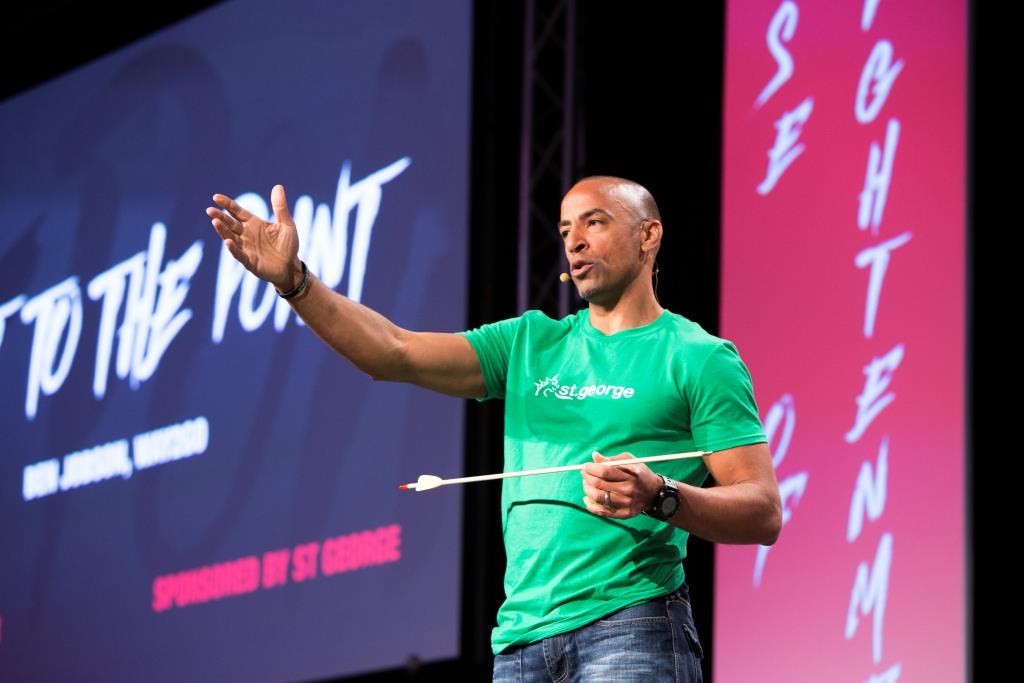 The truth is when we tap into our full potential, learn key strategies, and adopt new beliefs about what we are capable of accomplishing we can dramatically improve our results and create our route to success.
Being a motivational speaker and empowerment activities coach for the last 15 years I have had the pleasure of training, coaching and inspiring many individuals and teams to success.
https://www.facebook.com/Way2GoByBenJobson/videos/1089561414413272/
What others have said about Ben's workshops / seminars:
Brendon Levenson - Managing Director Jetts 24 Hour Fitness
Ben Jobson has a mesmerising presence that flows through his speaking, leaving his audience with a renewed perspective on life and thirsting for more.
I have seen him present a number of times to both small and large groups, and the individual impact he delivers is something you could only wish everyone could experience at least once in their lifetime. I am incredibly grateful for the difference he has made to the Jetts group owners and managers in delivering his sessions.
Mike Hills - General Manager at The Retention People
Ben is an excellent coach and trainer. He has fantastic energy and presence and delivers with real passion. He has worked on our behalf with a number of clients receiving great feedback and making real and measurable differences to their business performance and culture. Our business partnership with Ben will go from strength to strength.
Hayley McGowan - What amazing and life changing experience! Ben has given me some great strategies to set and reach goals in my personal life and my career.
I am so thankful for being given the opportunity to spend the day learning from him.
Jamie M Randall - An absolute incredible experience loved everything about Way2Go
If you would like to know what it is like to BE IN YOUR PEAK PERFORMANCE STATE and tap into your abundant resources you have within you to GET ANY RESULT YOU DESIRE, then Get #FiredUp is a must.
Get #FiredUp is perfect to breakthrough whatever has been holding you back from being, doing or having whatever you really want in your personal relationship, your career or your life.
SET YOUR INTENTIONS: CLEAR SKIES | GENTLE BREEZES | ICE COLD HEALING FIRE
Want to walk over fire for a cause?
A firewalk is not a 'regular' every day event, and easily attracts sponsorship, mainly because of the nature of the fire – people don't walk on fire as a hobby, although I think it's pretty 'normal', many people haven't heard about it even though it's been around for years.

It's a great 'profile' raiser. As your willing volunteers are being sponsored by family and friends, your charity and cause is being brought to their attention.

It attracts spectators and offers you the opportunity to get your message across to a larger audience.

It's a fantastic, inspiring and highly motivating event: it'll be spoken about for years!
Your registration for the event through this booking page covers the venue, staffing and event costs plus depending on numbers a contribution from Way2Go to supported charities. You are then responsible for raising your own sponsorship for your chosen charity.


Ben is a certified Master Neuro Linguistic Program (NLP) Practitioner, certified Firewalking Instructor and Empowerment Activities Coach and a Trained Life Coach.
At present living on the Sunshine Coast in Australia with his wife Elaine and 9 year-old daughter Jasmin, Ben balances speaking with work on MoveOZ a fitness passport programme and is also currently training for the Big Red Run a 250km foot race across the Simpson Desert.
Contact ben@allisone.com to discuss personal development & empowerment activities for your team/ workplace/ company or to support your fundraising efforts.

FAQs
Are there ID requirements or an age limit to enter the event?
Attendees must be 18 years of age or older, or have both parents permission. At least one parent must attend the event.
What are my transport/parking options getting to the event?
Parking is available at the event site. For public transport see www.translink.com.au
For lodging Novotel Twin Waters is closest.
What can/can't I bring to the event?
Participants are asked to refrain from any drug or alcohol influences before and during the event.
Dress for warm temperatures outside and cool temperatures in the seminar room. Note that there may be a few mosquitos around :(
We ask that you not use your cell phone, internet, or SMS device during the seminar.
Is my registration/ticket transferrable?
Yes, tickets are fully transferrable to another person for the same event. No refunds.
Do I have to bring my printed ticket to the event?
If the person that is registered comes, we can look you up. If the person that registers does not come, participant needs the ticket, or the persons name that registered.
What is the refund policy?
No refunds are allowed. I am so confident that this programs will benefit you, I am willing to take all the risk out of your decision to attend. If you're not completely satisfied by the break of the event I'll give you a full and complete refund. No questions asked. If you are not satisfied simply let me know no later during the break on the day. You must return all course materials.
Can I come to part of the seminar?
Due to the nature of the programme you are required to attend 100% of the sessions to continue in the program. DO NOT BE LATE. NO LATE ADMITTANCE. If at the instructors sole discretion, they believe you to be disruptive to the class, you will be asked to leave. No Refunds are made if you arrive late to any session or are removed from a class for disruptive behavior.
Why should I walk on fire?
I will never give you justification of why you should walk on fire, the choice is always your own, however walking on fire gives people different results from over coming their fears, self fulfilment, spiritual awakening or just a wonderful experience.
Can I burn walking on fire?
There are various degrees of burns, from minor small blisters to third degree burns. The common denominator of those who do burn is that they all believed they would. We are pleased to say that I have never had anyone who required medical attention after our public, corporate or charity firewalks. However there is always a risk with firewalking. If there are no risks, where would be the challenge and accomplishment of walking on fire be?
How hot are the coals?
The temperature of the coals can be as hot as 1200 degrees Fahrenheit (car engine blocks are cast at 1100 degrees).
Who can walk on fire?
Anyone can walk on fire, providing they feel they can. As a general rule of thumb, if someone can stand, and walk at least 10 metres at a steady pace, un-aided, they can Firewalk. But, if you have concerns, it's always easiest and best to double check with your medical practioner first.
People aged from 4 to 98 years old have walked on fire.
How safe is it?
It's my intention that you walk across the coals safely. That you have a safe, enjoyable, empowering and fun event.
To make sure that happens I carry out a series of tasks before the event including a risk assessment.
We always hold the right to cancel an event if we feel it is any way unsafe (even up to the last minute). That may sound harsh, but safety really is my priority. I am trained by F.I.R.E (Firewalking Institute of Research and Education) and work to the best standards of practice.
Will I get any training?
All my activities (firewalking, glasswalking, arrow break etc) include a period of training or preparation. There is no prior experience needed. i will give you all the information and tools so that you can make an informed decision about whether or not you want to take part at each event.
For example, you may before a charity firewalk take part in 3 hour pre-walk seminar. These seminars achieve three things:
Teach you all about firewalking and how to cross in the safest way possible.
Deliver an empowering, fun, and upbeat event that you will remember for a long time.
Make sure that you make the decision that is best for you to walk or not.
How long is the firewalk?
3-4 metres. That's around 3 to 4 steps, but it does depend on the length of your steps of course.
What happens if it rains?
I reserve the right to cancel an event if I feel it's unsafe. Light rain alone will not cancel an event. Ongoing torrential rain definitely will. But it's actually wind speed that matters more. Why? The coals burn hotter with more oxygen passing across them, and wind makes the temperature unpredictable. There is also the risk of flying hot embers.
We (you and me) will both keep an eye on the weather leading up to your event. Safety first always. If I ever had to cancel because of the weather we would rearrange another date with you at no extra cost.
What if I decided not to walk?
That is 100% perfectly okay. Seriously, not a problem. Nobody will ever feel pressured into walking or carrying out any of the activities. You can gain just as much from spectating. The whole premise behind these activities is empowerment, saying 'no' is just as powerful!
Do you have a disclaimer?
Yes. As with everything in life, the firewalk and other activities carry an inherent risk. All participants on any of my workshops, events and seminars participate voluntarily, of their own freewill and entirely at their own risk.
Each event will include the signing of a voluntary waiver.
You understand that no assurance guaranteeing your safety is being made, and you agree not to hold me, venue hosts, sponsors, directors, event organisers responsible for any harm to yourself should you choose to participate.
Can I ask another question?
Of course just contact me through this page :)
Ben Jobson
Way2Go
Way2Go Creator