Multiple Dates
FREE Webinar - How To Apply The 5 Keys Of Authentic Selling & Grow Your Bus...
Description
SALES MASTERCLASS FOR SMALL BUSINESS BUILDERS
Discover the Top 5 Techniques to MAKE MORE SALES Without Selling in less this webinar.
Does the concern of being too pushy stop you from generating leads and closing important sales?
Do you feel nervous when you have to make a phone call or meet a prospective client face-2-face?
Have you ever felt frustrated that fear holds you back from speaking about your product or service? A product or service you know in your heart will benefit many people but don't have the know-how and confidence to promote without feeling like a shark, saying the wrong thing and blowing a great opportunity?
Imagine what difference it would make to your business if you had more high-quality customers who were willing to pay more for your product or service?
In this presentation, you will discover the processes to overcome negative beliefs around selling and learn the techniques to build instant rapport. You will be equipped to achieve a positive outcome with every exchange.
I'll talk about:
The single biggest MISTAKE people make when trying to sell
2 best ways to create 'raving fans' for your product
How and what to say to get people buying instantly!
The best way to become CONFIDENT in every Sales Conversation.
How to create your PERSONAL PITCH that will have prospects taking action.
Why Sales Scripts don't work and what to say to CLOSE A SALE.
There is a simple yet effective way to build relationships with clients, so instead of having to make a 'sale', they are rushing to you to purchase. Discover how this works time and time again by activating The SPEAK Method as you realise how each of the 5 Keys of Authentic Selling is critical in cultivating lifelong clients.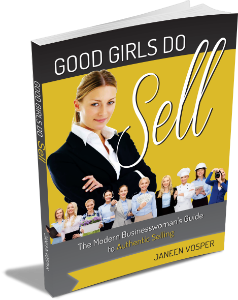 Organiser of FREE Webinar - How To Apply The 5 Keys Of Authentic Selling & Grow Your Business
As an author and sales coach, I typically works with Sales Teams, Small Business Owners and Entrepreneurs in developing authentic-selling techniques and helping cure any cold calling reluctance.  With over 30+ years' experience working in sales, I have assisted countless sales staff acquire the confidence to become top earners in their fields.
My passion is working with entrepreneurial women to develop confidence enabling them to have a voice to promote their business and enjoy success in all aspects of their professional and personal lives.
Having presented to the cream of the public speaking community at international conventions in Japan, New Zealand, across the US and around Australia, I've gained the status as a Fellow of ITC & ITC Corporate Trainer (International Training in Communication) which recognises me (yeh!) as a specialist elite trainer.  My expertise in presenting doesn't stop with delivering workshops around the world though. (Now this pretty cool) As the winner of the Australian region POWERtalk public speaking contest; I was chuffed to be able to represent my country in Hawaii in 2013. (yeh again!)