Description
The Australian Institute of Marine Science (AIMS) invites the public to attend a series of short presentations highlighting the science behind (human)- assisted evolution followed by an open panel discussion with international scientific experts. For corals, this field of research is spearheaded by pioneering researchers and event organisers Prof Madeleine van Oppen (AIMS/University of Melbourne) and Dr Ruth Gates (Hawai'i Institute of Marine Biology). The public forum will explore the application of genetic direction to accelerate the evolution of climate change resilience in corals - one possible biological approach to preserve some of the stunning biodiversity present on the world's coral reefs today.
This free event is made possible through financial support from the Australian Institute of Marine Science in partnership with the Paul G. Allen Family Foundation and the University of Hawai'i.
---
EVENT DETAILS
Date: Wednesday, 24 February 2016
Time: 5.00 (for a 5.30 pm start) – 6.30 pm, including FREE Pre/Post Event Drinks & Nibbles Served From 5.00-5.30 & 6.30-7.30 in the Convention Centre Foyer.
Host: Dr Janice Lough, Senior Principal Research Scientist, AIMS, Townsville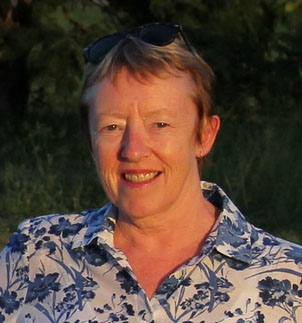 Janice Lough is a Senior Principal Research Scientist with the Australian Institute of Marine Science and Adjunct Professorial Research Fellow with the ARC Centre of Excellence for Coral Reef Studies, James Cook University. She is a climate scientist who has been publishing on issues related to climate change for over 30 years.
---
**DEADLINE EXTENDED** For catering purposes, please register your interest by 22 February 2016.
---
Limited complimentary parking available on-site - first come, first serve.
For more information, please contact: Catherine Naum, c.naum@aims.gov.au /07 4753 4444
Follow all the news on social media via hashtag #AECorals