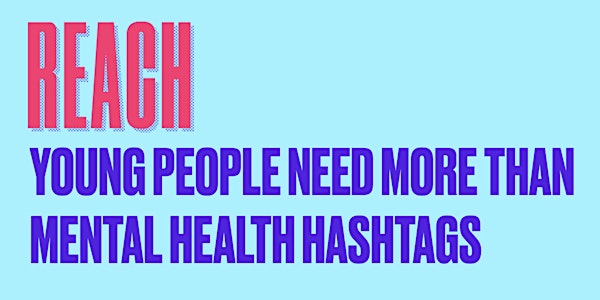 FREE LIVE Q&A: YOUNG PEOPLE NEED MORE THAN MENTAL HEALTH HASHTAGS
The Reach Foundation presents a live Q&A exploring how you can best support the young people in your life throughout this difficult time
About this event
Are you worried about a young person in your life?
Confused about the best way to support them to make sense of extended lockdowns?
Concerned by recent reporting regarding the pandemic's toll on the mental health of our young people?
The Reach Foundation has been supporting young Australians for 27 years, providing explorative and powerful personal development experiences that are designed and delivered by our young facilitators. Our facilitators have worked with up to 1.5 million young people over the past three decades and have been dedicated to supporting the mental health and wellbeing of young people throughout the pandemic.
Reach facilitators have a unique insight into the experiences of young people today as they navigate growing up throughout a period of significant change and adversity.
Join Reach's National Wellbeing Manager and Psychologist Hannah Whittle and Senior Facilitator Telaine Cowdrey for a live webinar where the two provide insight into the experiences of young people living in lockdown in 2021 and tips and strategies for how to offer support to the young people in your life at this time.