Event Information
Location
China Cultural Centre in Sydney
Level 1, 151 Castlereagh Street
Sydney, NSW 2000
Australia
About this event
During the period of the Republic of China, Master Chen Shiwei came to Tianjin to fulfill his mission of promoting Martial Arts. The newly arrived Master met his wife in a western restaurant and accepted a local young man Geng Liangchen as his disciple. Master Chen intends to promote martial arts for life and his disciple is just a means by which he used to establish his foothold in the martial arts field but he became inadvertently tied to his disciple's destiny. According to the rules, the disciple must take the place of their master to challenge other masters or disciples, and the two became involved in a radical change in the field of martial arts.
Creator Introduction:
Director: Xu Haofeng
Xu Haofeng was born in Beijing in 1973, a mainland Chinese director, screenwriter and martial arts novelist who graduated from Beijing film Academy majored in directing. He created a documentary novel named "The Passing martial Art" in 2006, this book was based on the experiences of more than 70 years of practical martial arts to tell the reader stories about martial arts. In 2007, he wrote a martial art novel named" Taoist going down the mountain" and became a movie by director Chen Kaige in 2015. In 2008, he created another novel named "Guo Shu Guan". The very first personal movie directed by Xu Haofeng was named "The trail of the Japanese Pirate" in 2011, therefore started his journey of a director, the movie was nominated for the 48th Taiwan Film Golden Horse for best new director. In 2013, he won the Best Screenplay Award at the 33rd Hongkong Film Awards for the action movie "The Great Master". In 2015, his self written and directed martial arts movie "Master" was nominated for the 52nd Taiwan film Golden Horse Awards for Best Adapted Screenplay. In 2017, the martial arts movie named "Hidden with the Blade" won the Best Art Contribution Awards at the 41st Montreal International Film Festival.
Movie Review
- This is an "action movie", but more of a "body movie" by showing the inner desire through series of actions, through movie the "Master", Xu Haofeng has established a mysterious school of film. ( Comment by Lou Ye)
-The actor's role in "Master" was not simple tough warrior, but a gentleman like warrior, is the exquisite class of traditional gentleman, the spoken person in the traditional society, Xu Haofeng does not possess the repeating fighting pattern that usually used in HongKong martial arts films, but replacing it with gentlemen like wining or losing style, reasonable and modest.
-The story of martial arts in "Master" was not like any heroic or big love sacrifice for the country, but its more like a sad tragedy song. The film fulfilled with colors of sadness, when the apprentice died because of his own master, but the master didn't realize the impact of it, and kept going in his own way , that eventually ended up in a hasty escape. Xu Haofeng emphasized the realism in both the characterization and the structure of the story. He wrote about real practitioner of martial arts, not imaginary warrior, focus on their true living condition and revealing modern martial art school. The so-called master is just a mortal character, which is very different from the happy galloping heroes in other martial arts movies, which has also made this story unique. (Comment by "Tianjin Daily")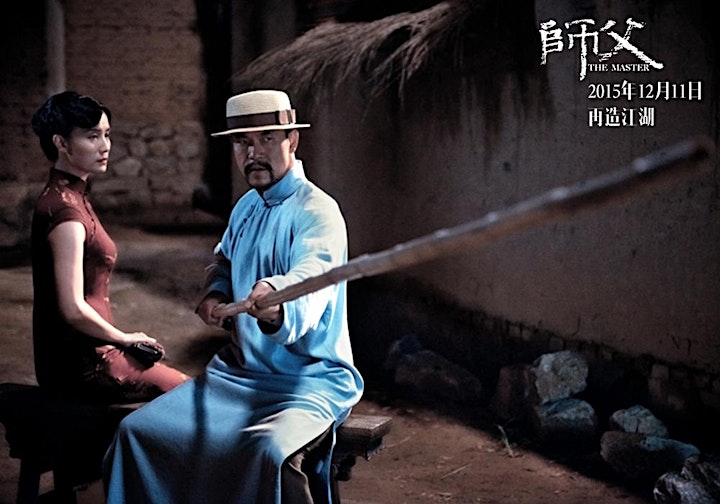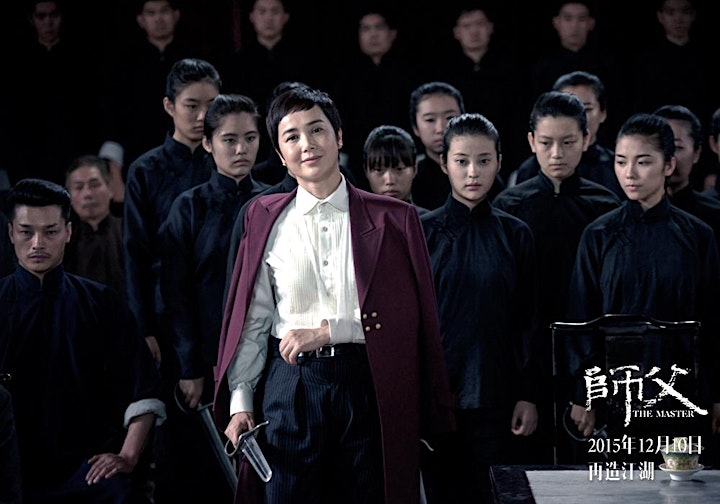 Date and time
Location
China Cultural Centre in Sydney
Level 1, 151 Castlereagh Street
Sydney, NSW 2000
Australia