Event Information
Location
Ryde-Eastwood Leagues Club
117 Ryedale Road
West Ryde, NSW 2114
Australia
Learn how customers are making over $500 a week in passive income, using commercial property. It's great for SMSF and so simple.
About this event

🎙THE COMMERCIAL PROPERTY INVESTMENT SEMINAR FOR 2020 has been replaced with a FREE LIVE WEBINAR
There'll be a LIVE QUESTION & ANSWER session at the end of the webinar where you can ask the speakers any question about commercial real estate.
Don't miss it!
It's such an exciting time to be buying commercial property.
FREE webinar:
Tuesday 26th May 2020
7.30pm - 8.30pm
This webinar will be jam packed full of content about commercial real estate.
Positive Income through commercial real estate investment property seminar
Find out why negatively geared residential investors are QUICKLY switching from residential investment properties into positive cash flow commercial properties.
Some investors are making from $500 per week in passive income. Others are earning all the way up to $250,000 per year profit.
Don't miss out on this opportunity for an investment property seminar that could change the way you invest.
THE SKILLS YOU'LL LEARN AT THIS INVESTMENT PROPERTY SEMINAR?
If you're considering investing in Commercial Real Estate, this is where you'll learn:
Current property hot-spots around Australia.
All about commercial property
Multiple investment strategies to suit your situation
Creating wealth from property investment.
Tax minimisation strategies.
Expert hints and tips about real estate investing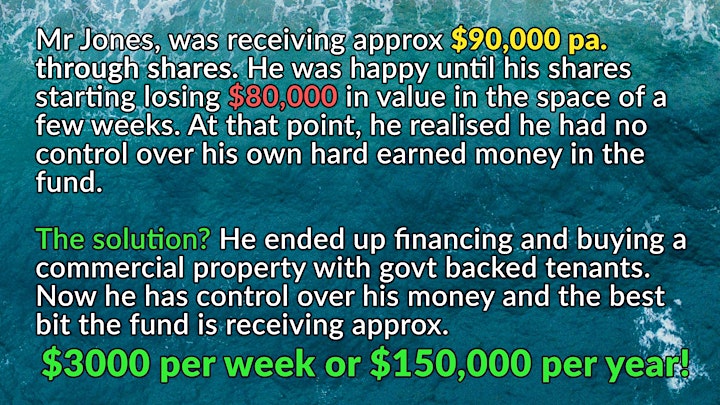 OUR PANEL OF EXPERTS
On the night you'll hear from our panel of experts, who specialise in commercial real estate transactions.
Commercial Real Estate – A Sydney mum will share her knowledge and experience in regards to buying commercial property. She is a regular contributor on Sky News and has an extensive commercial property portfolio. Learn all about commercial property. This mum is a successful Commercial Property Investor who along with her husband has built a Commercial Property portfolio of over $10 Million dollars within 5 years.
Commercial Finance – Commercial Warehouse is a commercial finance broker that specialises in helping arrange commercial finance for commercial real estate investors. Types of loans discussed will include, SMSF commercial loans, Full Doc commercial loans, Low Doc commercial loans, No Doc commercial loans and Lease only commercial loans. Lease only commercial loans (commonly called Lease Doc Loans) will be covered in depth as these are one of the most popular commercial loans that are written.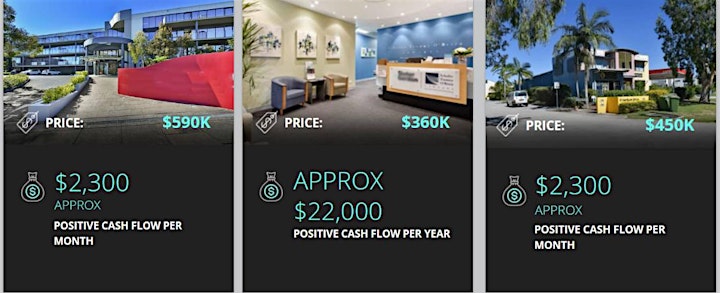 FAQ
How is this commercial real estate investment property seminar different to others?
Commercial property is about relationships. On the night you'll meet one on one with industry experts who will help you on your commercial property journey.
How are such high quality commercial properties sourced?
The commercial properties sourced must meet special criteria. Due to a large network of relationships Australia wide, many of the properties that are found, are 'Off Market' and have not even hit the internet. The trick is to get these properties before they go onto the general market.
Will there be information on Residential Property Investing?
No. There are currently plenty of other investment seminars for residential investors. In this information night, we specialise in commercial property only. This is one of the reasons this investment seminar is so popular as there are very few specialist commercial real estate presentations.
Is this investment property seminar suitable for beginner commercial property investors?
Yes. Our goal is make purchasing the right commercial property easy for you. We do this through our simple to understand presentation that also goes into enough depth for the savvy commercial property investor. So register for this investment seminar now.
(My2020weba)
Why attend an Investment Property Seminar?
A great investment property seminar can be a life changing experience and can vastly improve the way you think about commercial and improvements on how to grow your property portfolio. This is done by:
Providing easy-to-follow advice.
Explain to you how diversity in property is good.
Presents new property markets for you to explore.
Showing you ways to increase future wealth through property.
Introducing you to property investment experts who share their wisdom with you at this investment seminar
Helping you understand what the latest market updates, current rental returns and occupancy rates are.
Make sure you register for this Investment Seminar.
On the night, you will hear Real Examples of Real people making REAL MONEY

Date and time
Location
Ryde-Eastwood Leagues Club
117 Ryedale Road
West Ryde, NSW 2114
Australia