A walk through the most twisted minds of Cairns where Halloween comes to life. This is the PG rated tour especially for the kids.
About this Event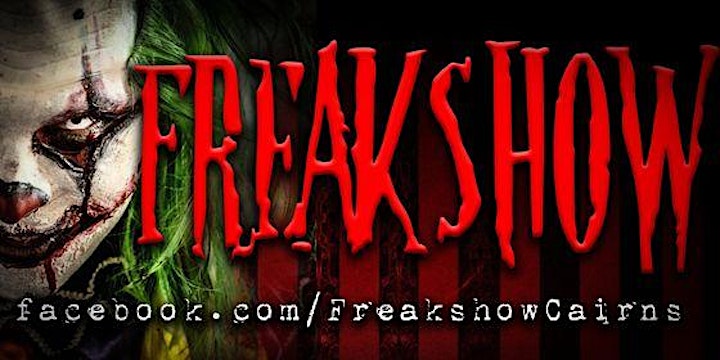 Come and see the installations and imaginative creations of some of Cairns' best SFX and decor makers.
15 minute tours through the Freakshow maze for (groups of 10) under 15 year olds.
Feel free to dress up in your best Halloween get up!
Note: This is a curated SFX horror event! Expect to be shocked, scared and even just a little bit excited!
See below for location - no parking at 134 Pease St - suggested parking option across the road.
NB: Parent or Guardian of the child attending must sign a Liability Release form prior to tour entry.
Please note: people must not attend the event if they have COVID-19 symptoms especially referring to the below.
 Stay at home if unwell or have a cough, fever, sore throat, fatigue or shortness of breath.
 If you become unwell during the event please alert your tour host or front of house.
 Maintaining physical distancing requirements is the individual's responsibility.