Fire Retardant Design & Cool Burning (18-35yrs encouraged to attend)
A two day workshop for for first homeowners in the Bega Valley Triangle Region to learn more about designing for fire (18-35 yrs encouraged)
About this event
Fire Retardant design and Cool Burning is a weekend workshop with a particular focus for young first homeowners in the Triangle Region of the Bega Valley Shire to develop skills and knowledge around cool burning and fire-retardant landscape design, permaculture, fuel loads, fire in the ecosystem, and fire-protection strategies. The Crossing will focus on practical and real-life skills you can take back to your property or community to make changes to help us all live safer with fire.
***The Crossing run our workshops and community events in the safest and most welcoming environment possible. All our staff will be fully vaccinated against COVID-19, and in line with NSW government regulations we will also require all participants to be fully vaccinated by the date of this workshop.***
The workshop is free for people from the Triangle region. All meals are provided and bunk style accomodation is provided onsite. 
 Contact dean@thecrossingland.org.au with any questions you may have.
Since July 2020 The Crossing has been working with support from the Bermagui RFS and SES to facilitate fire road group discussions. Many experiences have been shared at these gatherings and many fire preparedness actions and design ideas have come from the people who have attended. This workshop builds on those learnings as well as research into long term wind data in the Bega Valley Shire, Australian and international shelterbelt design and Australian fire retardant plant information. The combination of scientific and community knowledge forms the basis of the Design for Fire workshop.
Below: The Crossing Land Education Centre, venue.
Train Carriage bunk room accommodation available at no charge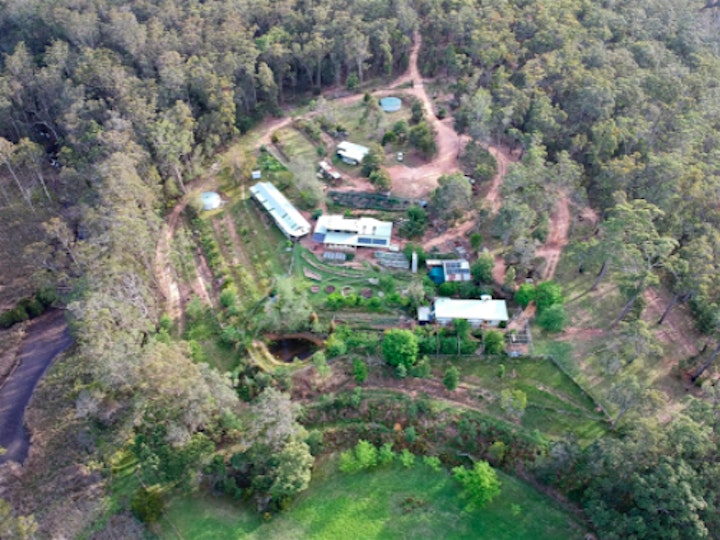 Organiser of Fire Retardant Design & Cool Burning (18-35yrs encouraged to attend)