Description
Celebrate the launch of Leif's third book
To mark the international launch of Leif Cocks' third highly anticipated book, Finding Our Humanity, The Orangutan Project is holding a special event at Queen Alexandra Home in Coorparoo, Brisbane.
Join us for a thought-provoking presentation by world-renowned orangutan expert, Leif Cocks, who will share his unique perspective on what the great apes, our tribal past, and a more philosophical approach to life can teach us about our humanity.
We are also thrilled to announce a Special Guest Speaker from northern Sumatra is joining Leif at the Brisbane Book Launch. Panut Hadisiswoyo is the Founder of the Orangutan Information Centre, one of our key partners in Indonesia. He will share dramatic videos and stories of orangutan rescues, rainforest regeneration and community education.
Leif Cocks is the Founder and President of The Orangutan Project, International Elephant Project and International Tiger Project. Panut Hadisiswoyo is Founder of the Orangutan Information Centre, based in northern Sumatra. Leif will also be available to sign personal copies of his new book, and you'll also have a chance to buy copies if his first two books.
Following these presentations, Leif and Panut will answer your questions during a special Q&A Panel. If you've ever wanted to ask the tough questions about big-picture wildlife conservation and orangutan rescues, this is your chance!
About our Speakers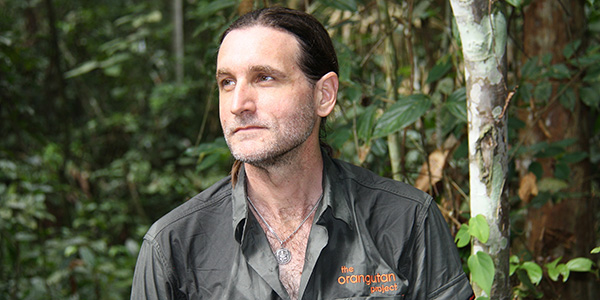 For over three decades, conservationist Leif Cocks has worked tirelessly to ensure the survival of orangutans in the wild. Author of the Amazon best selling book Orangutans: My Cousins, My Friends, Leif is Founder and President of world-renowned charity The Orangutan Project (https://www.orangutan.org.au), and President of International Elephant Project and International Tiger Project. Leif is an outspoken advocate for both wildlife and vulnerable communities and is recognised globally as an expert in his field.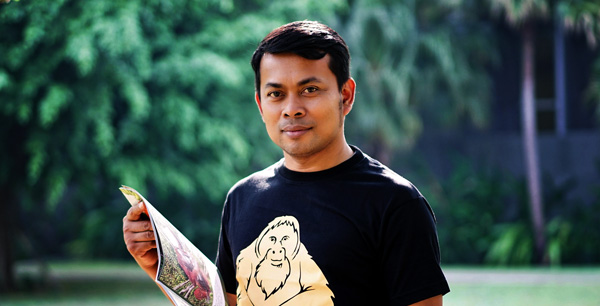 Panut is the award-winning Founder of the Orangutan Information Centre (http://orangutancentre.org). He is in demand internationally to talk about his organisation's exciting work of rescuing orangutans and regenerating rainforests. Don't miss this unique opportunity to hear one of our partners share how the funds we raise are used in crucial orangutan and habitat conservation in Indonesia.
Refreshments and Entertainment
Your ticket prices includes delicious vegan canapes and a complimentary beverage.
The event also includes a silent auction and raffles, offering a range of experiences, delicious goodies, beautiful artwork, and local products. All proceeds go toward the critically important work of The Orangutan Project, specifically the orangutan rescue work of Panut and his team.
We look forward to your company, so please join us to celebrate Leif's new book and help our beloved orangutan cousins.