Description
Listen to ASX-Listed company CEOs as they present their investment opportunities.
Finance News Network and its event partner, preeminent investment house Shaw and Partners are proud to launch a series of regular investor events.
---
Market Update

Martin Crabb, Chief Investment Officer
Martin will provide a short update on the current state of equity markets from Shaw and Partners perspective.


---
Presenters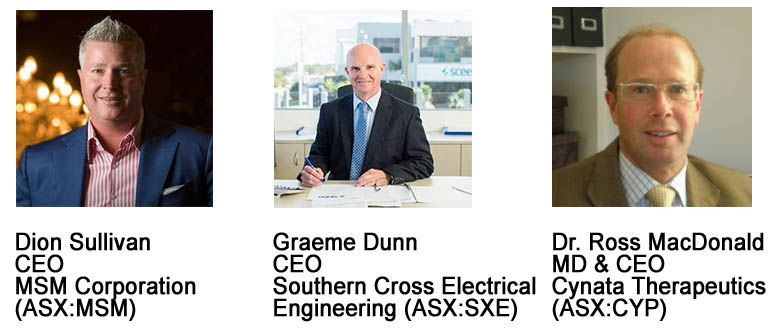 Company Profiles
MainstreamBPO (ASX:MAI)
MainstreamBPO group is a specialist fund administrator for the financial services industry.
Our clients are typically fund managers, superannuation trustees, listed companies, family officers and dealer groups.
We are independent and focus solely on third party administration. You can choose to outsource all – or a part – of your funds administration to us. Our specialty is end-to-end administration where you choose the start and end points. We pride ourselves on offering flexible, tailored solutions.
MainstreamBPO has outsourcing experience across a range of services and sectors, with specialist teams in investment administration (fund services, middle office, fund accounting, superannuation administration, share industry and unit registry (transfer agency) services, so you can be confident you are getting expert support.
---
Volpara Health Technologies (ASX:VHT)
Volpara Health Technologies Limited is a leading provider of breast imaging analytics and analysis products that improve clinical decision-making and the early detection of breast cancer. Every day, Volpara software helps clinicians better understand their patients and administrators better understand their practices.
Volpara Health Technologies Limited is a research, development, and manufacturing company based in Wellington, New Zealand. With a diverse research team led by internationally recognized experts in medical physics, as well as proprietary medical imaging technology covered by multiple patents and trade marks, we apply science to the solving of clinical problems around the world.
Volpara Health Technologies Limited holds certification to ISO13485 and is a US FDA–registered establishment whose products are listed accordingly. In addition, our products hold CE Marking under European Medical Device Directive 93/42/EEC. Volpara Solutions Limited is our wholly owned sales and marketing subsidiary.
---
Macmahon Holdings (ASX:MAH)
Macmahon is a leading Australian company providing the complete package of mining services to clients throughout Australia and in New Zealand, South East Asia, Mongolia and Africa.
An ASX listed company, Macmahon's diverse and comprehensive capabilities provide an end to end service offering to its mining and engineering clients.
Macmahon's extensive experience in both surface and underground mining has established the Company as the contractor of choice for resources projects across a range of locations and commodity sectors.
With an expanding international footprint, Macmahon's reputation for outstanding teamwork, integrity and commitment to the environment is underpinned by the Company's core value – safety.
---
MSM Corporation International Limited (ASX:MSM)
MSM Corporation International Limited (ASX:MSM) (Company) is an Australian company listed on ASX that is the parent company of Megastar Millionaire Pty Ltd.
The "Megastar Millionaire" business was founded and developed through a transcontinental collaboration between Mr Adam Wellisch and Mr Dion Sullivan commencing in 2013, which crystallised with the acquisition of the key domain, MegastarMillionaire.com, on 2 July 2013.
Together, Mr Wellisch and Mr Sullivan set out to develop the model and brand for an industry-leading online music contest and content delivery platform. The vision was to create a disruptive reimagining of the highly popular and conventional televised music contests to leverage the migration of user content consumption to mobile social mediums.
Over time, and through the involvement of other key management and advisers such as Mr Doug Barry who has been engaged as adviser and chairman of Megastar Millionaire's operations in the United States and strategic partnerships with ToneDen, Digital Riot Media and ROAR LLC, the vision for the model and brand was expanded to include a general talent contest and content delivery platform.
---
Southern Cross Electrical Engineering Limited (ASX:SXE)
Since 1978, we have grown to become one of Australia's leading electrical, instrumentation, communication and maintenance services companies. SCEE's growth has been built on the foundations of strong client relationships and our unwavering dedication to delivering on our commitments in accordance with our values.
As our extensive work history demonstrates, we pride ourselves on designing and delivering intelligent, economic and pragmatic solutions that work. SCEE has a deep understanding of electrical engineering and communications technology solutions. We continuously look for new ways to bring value to our clients – by understanding their needs, drawing on our knowledge and expertise, and tailoring our commercial models to meet their needs.
SCEE is headquartered in Perth and has talented and committed staff who continuously deliver projects and services throughout Australia and overseas.
---
Cynata Therapeutics Limited (ASX:CYP)
Cynata Therapeutics Limited is an Australian stem cell and regenerative medicine company that is developing a therapeutic stem cell platform technology, Cymerus™, using discoveries made at the University of Wisconsin-Madison (UWM).
UWM is a world-renowned leader in stem cell research, in particular for the work by Professor James Thomson's group, which included the first successful isolation of
human embryonic stem cells in 1998, and the derivation of induced pluripotent stem cells (iPSCs) from human adult cells in 2007.
Professor Igor Slukvin, a co-founder of Cynata, was also a member of the team that conducted UWM's pioneering iPSC research.