Description
Listen to ASX-Listed company CEOs as they present their investment opportunities.
Finance News Network and its event partner, preeminent investment house Shaw and Partners are proud to launch a series of regular investor events.
---
Market Update

Martin Crabb, Chief Investment Officer
Martin will provide a short update on the current state of equity markets from Shaw and Partners perspective.


---
Presenters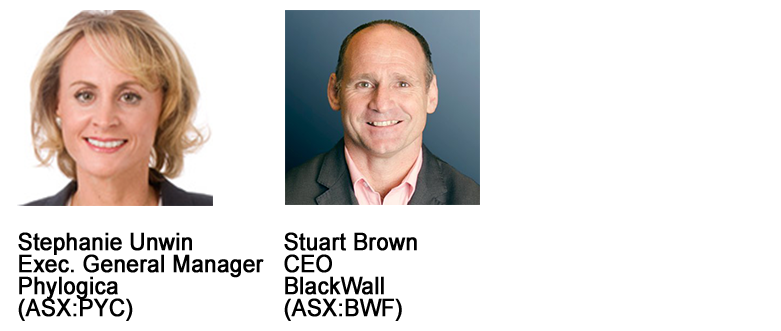 Company Profiles
BrainChip Holdings Limited (ASX:BRN)
Neuromorphic computing is a branch of artificial intelligence (AI) that simulates the functionality of the human neuron. At BrainChip, we have developed a revolutionary spiking neural network (SNN) technology, a type of neuromorphic computing that learns autonomously, evolves and associates information just like the human brain.
BrainChip's technology has been designed as a one-shot learning system. It recognizes patterns in milliseconds without having to be pre-programmed. It achieves this by learning from information, and then later recognizing what it has learned.
BrainChip's first use of this technology is BrainChip Studio, which aids law enforcement and intelligence organizations to rapidly search vast amounts of video footage and identify patterns or faces.
---
First Graphite Limited (ASX:FGR)
FGR is a producer of high quality graphene which is produced from high grade, crystalline Sri Lankan graphite. The graphite is sourced from its own mines and other third parties in Sri Lanka.
In Sri Lanka FGR holds 395 square kilometres (39,500 ha) of prime vein graphite exploration areas. It holds two Industrial Mining Licences (IML) "A" category. In being awarded the IML A at Pandeniya in April 2016 it became the first Company to be awarded a new graphite mining licence in 25 years.
FGR intends to maximise its graphene science by acquiring additional related intellectual property (IP). Sales of graphene and licensing of acquired IP will be the Company's revenue generators.
FGR will be a vertically integrated producer of high quality graphene with its own raw material source.
---
ResAp Health Techologies Limited (ASX:RAP)
ResApp Health (ASX:RAP) is developing digital healthcare solutions to assist doctors and empower patients to diagnose and manage respiratory disease. The technology is based on machine learning algorithms that use sound alone to diagnose and measure the severity of respiratory conditions without the need for additional hardware. We are creating easy to use affordable, clinically-validated and regulatory-cleared diagnostic tools that only require a smartphone.
Our solutions are designed to be easily integrated into existing telehealth solutions and we are also working on apps to provide respiratory disease diagnosis and management directly to consumers and healthcare providers. ResApp has both adult and paediatric clinical studies underway with preliminary results demonstrating accurate diagnosis of pneumonia, asthma/viral wheeze, bronchiolitis, croup and upper respiratory tract infections in children as well as chronic obstructive pulmonary disease, asthma and pneumonia in adults.
---
Phylogica Limited (ASX:PYC)
Phylogica is developing next generation intracellular biological therapeutics, including its own preclinical Myc-inhibitor oncology payload, using its proprietary best-in-class cell penetrating Functional Penetrating Phylomer® (FPP) endosome escape technology. Both the payload and delivery modules are derived from Phylogica's proprietary Phylomer® peptide libraries.
Phylogica offers access to its intracellular delivery technology for diverse protein/nucleic acid payloads. Ongoing and past discovery alliance partners include Roche, Medimmune, Pfizer, Janssen and Genentech.
---
BlackWall Limited (ASX:BWR)
BlackWall Limited is ASX-Listed under stock code BWF. We are a real estate company operating two separate but complementary subsidiaries. WOTSO WorkSpace and BlackWall Property Funds. Our balance sheet is used to secure opportunities for the operating business and we hold a strategic position listed, total return A-REIT BlackWall Property Trust (ASX Code:BWR).