The FINANCE FORUM is for business professionals that meet monthly to learn & share knowledge, collaborate, network, grow & refer business.
About this Event
FINANCE FORUM EVENT
DATE 24 November 2020
START TIME 8:00 AM
END 10:30 AM
The FINANCE FORUM is comprised of professionals from a cross-section of business professionals that are focused on adding value to Accountants, and the Finance Sector, and their clients.
The Finance Forum meets monthly, together with invited guests, under the stewardship of a professional facilitator/Chair.
During the Covid19 pandemic, meetings are held online using ZOOM.
-----------
The meetings follows the unique BBG format and process that's been proven over the last five years, that provides the opportunity for members and guests to meet like-minded peers, gain knowledge, share expertise and build relationships with other professionals in a collegiate, supportive environment.
This process enables executives and leaders to grow their business, their influence and their effectiveness.
This Month's Outstanding Speaker
This month we are fortunate to have Anna Samios, an internationally recognized, award winning, Scaling-Up Coach to Australian mid-market companies. She is the only female certified coach in Australia, New Zealand & Asia.
Title of Talk
Learn how a handful of Australian companies succeed... and why the rest don't.
Brief Bio of Speaker
Anna Samios is an internationally recognized, award winning, Scaling Up Coach to Australian mid-market companies. She is the only female certified coach in Australia, New Zealand & Asia. Anna has advised over 285 Australian Companies including start ups, family-owned businesses and publicly listed tech companies.
An Adviser who has walked the Entrepreneurial talk, she founded and ran her own company for 25 years, before exiting in 2018.
Has appeared on Channel 7, lectured to CSIRO's Alumni program and advised the Federal Government's Entrepreneurs Program working closely with their high growth IT firms.
In October 2020 Anna keynoted with the sharks from Sharktank to a national audience of Australian Entrepreneurs. A sought-after adviser by BRW Rich Lister's and AFR Fast growth CEOs and Chairs.
Incredibly passionate about empowering Australian businesses with the right tools to achieve success. Her energy is electrifying.
Grab pen and paper – you're in for a real treat!
Video
– You may like to view Anna's YouTube clip here Anna Samios-Video
Keynote subject matter
"The best way to predict the future is to create it yourself."
While most people are in a wait-and-see mindset, the window of opportunity is open for those strong-willed enough to move themselves and their organization through it and fortify their futures. Like no other time in recent history, you have a chance to capture market share and secure your space in the future – if you'll only use your creativity and draw on your strengths rather than focusing on the past and the weaknesses that disruption has caused. Now is the time…
What you'll take away:
You'll discover an iron-clad, results-driven methodology for your business, that has been successfully implemented by Atlassian, Sharks on the SharkTank and thousands of successful companies around the world to achieve breathtaking results.
5 key focus areas on every board's agenda
Success is not by luck
Simple-to-follow strategic focused plan charting the course toward your future
A traffic light system that everyone can implement
Are you tired of just playing not to lose and ready to play to win again?
This straightforward structure will provide you and your team what they need to fortify for the future.
Anna Samios-Business Scaling Expert ►High Growth Coach ►$2m+ ►Facilitator ►Business Advisor ►Leadership Training ►Scaling Up Implementation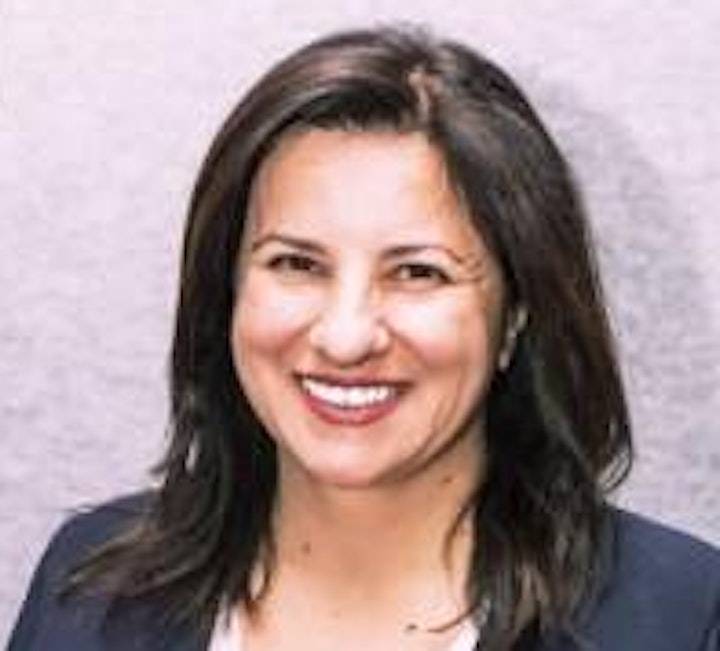 Agenda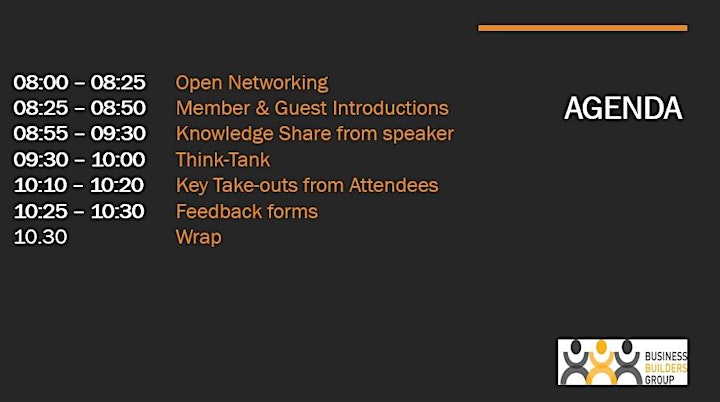 Referral App - Provided to All Attendees - Free
Members and their guests will be given free access to a 'best of breed' Referral App, Referron that makes it easy and seamless to create, refer and track warm referrals.
This is the forum event that Accountants, and professionals in the Finance Sector, and Business don't want to miss !
This event is sure to be a highly informative, engaging, and collaborative.
Booking early is essential as tickets are limited.
We look forward to seeing you there.
Jeff Glazer
Chair of the Finance Forum
Connect with me: Jeff Glazer- Profile on LinkedIn
-----------
Please note
Registration for this event will close one day before the event at 2 pm.
The event will take place via the Zoom Platform
Joining instructions will be sent by email to the address you used when registering ahead of the event (if you don't receive anything, please check your junk folder)
The information you provide will be retained by BBG to contact you in regards to this event, and any future BBG communications that may be relevant to you. Please indicate on the registration if this is something you do not wish to do.
If the event is oversubscribed, BBG reserves the right of entry and to limit the number of tickets allocated. By registering, you are agreeing to your email address being shared with other people who have registered to co-ordinate attendance.