StudyNSW, Haymarket HQ and WiseKangaroo invites you to a special demo night of the brightest ideas from FFWD HUB.
About this event
StudyNSW, Haymarket HQ and WiseKangaroo invites you to a special Demo Night of the brightest ideas from FFWD HUB.
More than a hundred budding student entrepreneurs from 33 countries participated in FFWD HUB with just a business idea. Over 6 weeks, they turned their ideas into reality and, for many of them, their first startup.
Join us for the FFWD HUB Demo Night where the top startups share their visions with a panel of judges, mentors, their peers—and you!
Meet the FFWD HUB finalists:
Elvis Gleeson and Mani Seeber. Streamlining staff onboarding and training with chatbot technology.
Esther Muthuo. Reducing social isolation amongst international students and seniors in Australia.
Juvylene Ann Ruelos and Amanda Chiu. Maximising the potential of international students in Australia.
Jeffrey Lu. Reducing supermarket food waste and promoting sustainability.
Raditia Haryo Kusuma and Roshan Bharwani. Equipping students with the tools to build their careers.
Shumaila Khurshid and Arslan Kiyani. Building an online forum for Pakistani Higher Degree Research students and academics.
Wayne Zhou and John Kim. Connecting learners to valuable insights and experiences.
Our judges:
Brad Deveson. Experienced entrepreneur and startup coach.
Khunapong Khunaraska. Water and sustainability expert and startup storytelling coach.
Tash Jamieson. Program Manager of UNSW Global Founders Program.
Fayann D'Souza. Founder of Chutzpah Creative and digital marketing expert.
Note: This event will be livestreamed. The link will be sent to registered guests closer to the date.
About FFWD HUB
FFWD HUB is a 6-week virtual program for NSW students to build their first startup. It is funded by the NSW Government through Study NSW and delivered in partnership with Haymarket HQ and WiseKangaroo.
Win prizes on the night!
Invite a friend and you'll both get a $50 gift card. Simply tell us who referred you and you'll both be entered into the draw. Winners will be announced on the night!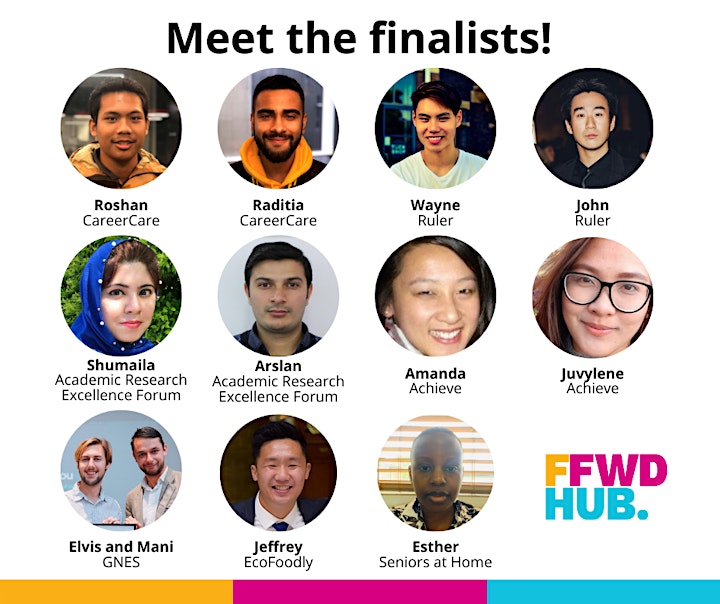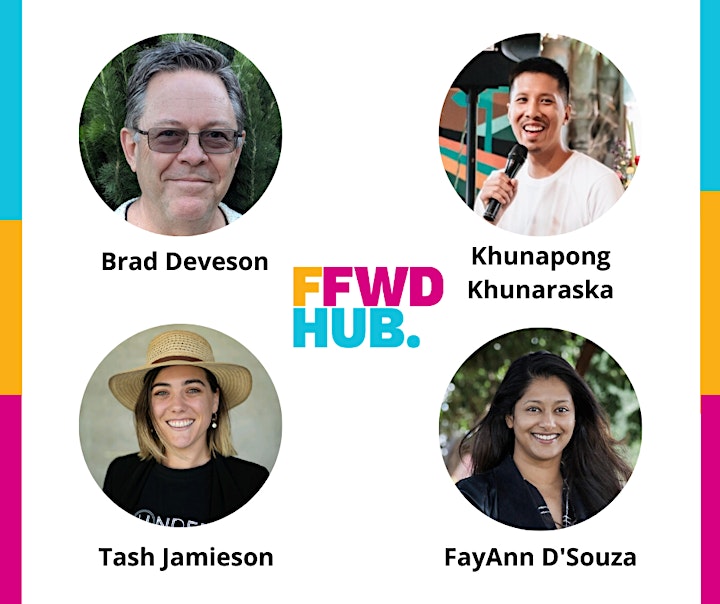 Organiser of FFWD HUB Demo Night
Haymarket HQ supports tech. companies to start and expand into new markets. We provide go-to-market programs, access to global partners and investors, and a coworking hub in Sydney. Established in 2016, we have supported 700+ companies and developed and delivered 10 programs to date.
By entering our events you agree that as the organiser we may use photographs or video footage taken of yourself during the event for marketing purposes including DVD production, posting on our website and or social media platforms, or for future events.