Description
In wealthier countries such as Australia, 50% of our current Year 11's who were born in 2000 will get to celebrate their 100th birthday. This has implications for everything from healthcare to urban design, education and economics.
The Age of Longevity is not simply about solving problems related to aged care, but also about how we prepare our young people for the future. They may have 2 or more careers, needing to re-skill to keep up with technological change or deal with changing financing needs and structures.
How will we design our cities and healthcare systems so they can live better for longer? How do we ensure that an aging population is actively engaged and their potential utilised?
At this Festival of Ambitious Ideas we will hear from 12 speakers from a range of industries and sectors who will explore some of these challenges, opportunities and innovations:
Gregor Mews, University of Canberra

Jared Wilkins, Questacon

Andrew Buttsworth, Westpac

Diana Ryan, Pialligo Estate

Lynette Murray, ActonAdviceGroup

Andrew Scotford, Canberra Institute of Technology Student Associaton (CITSA)

Ron Forrester, OPF Consulting

Patrick Reid, StewartBrown

Phillip Jones, Two Degrees Group

Jennifer Thompson, Engaging Solutions

David Rose, Vincents Chartered Accountants

Tim Blackman, HeartFood
The Festival of Ambitious Ideas follows the Ignite format where twelve speakers only have 5 minutes each to present their ideas and 'ignite' the audience. In a little over an hour, guests are treated to a range of different ideas and perspectives.
The event is designed to be fast-paced, informal and fun with opportunities to network and explore topics further after the presentations.
Wine tasting and canapés will be provided by Pialligo Estate – an historic, rural idyll just 10 minutes from Canberra's CBD, known for their all natural-products that showcase the best of the region.
Tickets:
$55.00 (General Admission) and $35.00 (Students) - ticket price includes entry to the event, canapés and drinks.
Spaces are limited so please register as soon as possible.
Refunds: Please note no refunds within 7 days of the event date.
The Festival of Ambitious Ideas is proudly sponsored by the Canberra Airport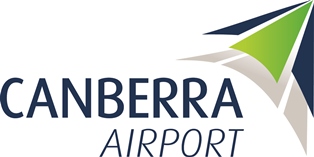 This Festival of Ambitious Ideas topic is inspired by the book 'The 100 Year Life: Living and working in an age of longevity" by Lynda Gratton and Andrew Scott. To read more about their book visit http://www.100yearlife.com/
Organiser of Festival of Ambitious Ideas: The 100 Year Life
Lighthouse Business Innovation Centre (Lighthouse) has a strong track record of supporting entrepreneurs, researchers and inventers on the path from concept to commercialisation. Since July 2008, Lighthouse has worked with over 990 unique enterprises and provided group and peer based services to over 3400 enterprises and individuals. For over five years Lighthouse has successfully delivered business advice, education, mentorship and networking opportunities to help these businesses commercialise their ideas and grow their companies. In 2014, LHInnovation Pty Ltd, a company owned by the key Lighthouse staff, acquired Lighthouse. Visit www.lighthouseinnovation.com.au for more information.