Event Information
Performers
Stacey Pullen, Osunlade, Trus'me, Mimi Love , Dave Dinger, Ida Daugaard, Kiko, Traümer , Oceanvs Orientalis, Wareika, Melina, Tiago Oudman
Thankyou city, Sapphire Slows, Benjamin Skipper, RSS Disco
Festival No.23 is an immersive arts and music festival in the Macedon Ranges.
About this event
❈ New festival - electronic music, workshops & art
❈ 1 hr from Melbourne in the scenic Macedon Ranges
❈ Lush campgrounds with glamping options available
❈ Fresh water dam, plunge pool, tennis courts & amazing infrastructure
❈ Full amenities - hot showers, composting toilets
❈ A leave no trace event
❈ Campsite area - limited BYO
❈ Entertainment area - fully licensed
❈ Family-friendly, under 18's are allowed only if accompanied by an adult at all times and entry is free
❈ Fully insured - if canceled, patrons reimbursed
❈ THE INTENTION
The ultimate grown-up adventure playground. Imagine indulgent sophistication dancing hand-in-hand with a carefully crafted line-up of electronic music acts, interactive art and workshops. Well-manicured hedonism with a quietly spiritual bent; and a carefully cultured appreciation of art and culture. A step away from the traditional bush doof. Next level, new format.
❈ CAMPING
General camping pass comes with the purchase of all tickets. BYO tent/van & sleeping gear. Be ready for hot & cold weather. Glamping options are available via Eventbrite for those looking to upgrade their experience. Hotel rooms are sold out. If you are staying offsite and traveling in and out each day, you will need to register your vehicle and purchase a car pass which will be issued to you at the gate.
❈ THE LOCATION
Lancemore Macedon Ranges is nestled in the rolling hills between the towns of Kilmore and Lancefield. The picturesque 300-acre property offers a fresh water dam to swim in, plunge pool, tennis courts, lush campgrounds and amazing infrastructure. The entire multi-room venue will be utilised for you to explore with all sorts of surprises and adventures to discover.
❈ THE LINE UP
Stacey Pullen (US)
Osúnlade (US)
Mimi Love (DE)
Traumer (FR)
FreQ Nasty (NZ)
Oceanvs Orientalis (TR)
Trus'me (UK)
Dave Dinger (DE)
Ida Daugaard (DN)
KIKO (FR)
Wareika (DE)
RSS Disco (DE)
Sapphire Slows (JP)
Tiago Oudman
MELINA (DE)
3 H.R. - Abstrkt - Aeyem - Alex Anderson - Amelia Lackmann - Andrea Guadalupi - Andy Sexton - ANYO - Astra Lavista (live) - BoilingPoint Radio - Brad Every - Bruce Dawg - Caly Jandro - Chestwig - Chris NG - Christopher Coe (live) - Danni B - dayle - Delco - DinoBitch - Edger - Gabri-L - Gav. Whitehouse - Gemma Van D - HAFNER - Honeysmack (live) - IZY (live) - Jade Patricia - 'Jay Ramon - Journey Man - Lani G - Liam Waller - Lucca Tan - DJ Moe Aloha - Monsieur Diop - MOONTIDE - Ophélie Mercury - Dean Benson / Orpheyo Dragon - Philosophia - PIP - Pip D'Aloia - Quartz Pistol (live) - Salvador Darling - Sandeh - SLAM ROSS 1000 - Sriracha - Sundelin - Tahl - Thankyou City - Thoruvium - Jai Piccone - U-Khan - V i V i e n - WISER.
❈ THE NOOK
The NOOK is our workshop and learning space at Festival No.23. We've hand-selected some of the finest facilitators, speakers and thought-leaders to hold the space and help you recalibrate. Check out the full list of workshops here - www.festival23.com.au//workshops-talks
❈ IMMERSIVE ARTS
Explore multiple rooms of immersive art and multi sensory audio/visual areas, utilising the entire venue. Check out the full program here - www.festival23.com.au//artprogram
❈ FOOD & DRINKS
The Lancemore Macedon Ranges restaurant will be open for buffet style meals as well as Los Hermanos Mexican Taqueria, Romeo Italian Pizzas, Kozume YUKA Mikayama Japanese, Royal Road Coffee & Pies, Barefoot Blender Juices, all with vegan + veg options available. You're welcome to bring your own food to Festival No.23, but no cooking of any type or flames allowed on site. Limited BYO (no glass) with fully-licensed bar available.
❈ CAR & BUS PASSES
Car-passes to Festival No.23 are $20 at the gate. If you have 3 or more in a car, your parking is free. All proceeds will be donated to Treecreds to carbon off-set your trip and plant some much needed trees 🌱
❈ GATE TIMES
Friday 7th - 3pm until 1am, music starts at 5pm
Sat 8th - 8am until 1am
Sun 9th - 8am until 6pm
All patrons are expected to leave by 10am on Monday the 10th.
If you would like to resell your ticket, please do so privately and login to your Eventbrite account to change the name and email on the ticket. A new one will be issued to the new patron.
Festival No.23 acknowledges the Traditional Custodians of the land of Australia, and pay respect to all Elders - past, present and emerging.
FB: Festival No.23
IG: @festivalno.23
www.festival23.com.au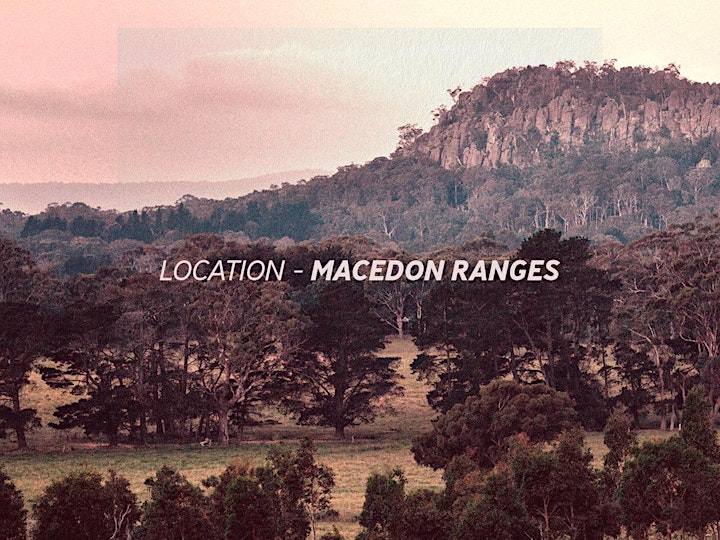 Performers
Stacey Pullen, Osunlade, Trus'me, Mimi Love , Dave Dinger, Ida Daugaard, Kiko, Traümer , Oceanvs Orientalis, Wareika, Melina, Tiago Oudman
Thankyou city, Sapphire Slows, Benjamin Skipper, RSS Disco
Date and time
Location
Lancemore Macedon Ranges
1030 Kilmore-Lancefield Rd
.
.Lancefield, VIC 3435
Australia
Refund policy
Organiser of Festival No.23
Festival No.23 is an immersive electronic music, arts & camping festival in the Macedon Ranges. A proper party experience coupled with opportunities for regeneration, inspiration and that little something magical that happens when we come together with common intention. We invite you to come and connect with each other and the beautiful natural surrounds, and to leave better than you came.