About this Event
Feedback Organic is having a Spring Open Day and you get to be the FARMER!
Celebrating the warmer weather, the spring equinox and all things outside and deliciously growing — we would like to invite everyone to the urban farm! Tickets include a box of some of the finest organic vegetables around (hand-picked by you and us). On Sunday 20th September we will also be planting out some of our new 'bee loving' flower seedlings and we would love you to beee there.
A morning promising a combination of sunshine, ensuring our local pollinators are being looked after, getting a little grubby, a chance to harvest vegetables straight from the ground, while coming away with both an arm load of fresh dinner provisions AND a little spring in your step.
Spring Open Day surely, no better way to spend a Sunday.
While the last few months we have had to change things up a bit, we still have the same Feedback Organic drive, the same commitment, and the same rockin' values. If anything it's just taken further root and made us a heck of a lot stronger. On Sunday 20th September, we would like to show you that resilience and invite you to be a part of it! We will be having an open day at the Cardiff Heights urban farm and we would like you, our dearest local community member, to come along!
For those that are urban farm curious, this is the day for you. For those that have been missing out on your One Hour Farmers sessions — this is totally the one for you. For those that are thinking that you would like to make some climate positive steps but sure as heck not sure where to begin — this is for you. And for those that have in recent times have signed up to a FeedBox subscription and would love to see where all those fabulous vegetables come from — this is definitely for you.
This is your opportunity, to not only see our urban farm in action but to also harvest the finest of organic vegetables — that's straight from the ground to your dinner plate in just a few hours.
All participants will have the opportunity to hand pick produce and take home a box of the freshest vegetables in Newcastle .
Numbers are capped due to COVID community guidelines. Open Day participants will be for a strict 20 people at a time with social distancing a given. If by chance you are unwell on the day, please stay home and enjoy a solid session of Netflix — we will have other Open Day's to come where your ticket can either be redeemed or we can transfer your ticket to a home delivered FeedBox.
What to wear - What to bring?
A wide brimmed hat.
Closed in shoes.
A large basket, box, bag- something to carry home your freshly harvested produce.
Drink bottle and or thermos for your own use.
Who can come? Everyone! Can I bring my kiddos? You totally can. Bring the whole fambam if you would like. Your grandma, neighbour from down the block — this is an opportunity to both connect with some of our local community, see how an incredibly unique urban farm is run, while also harvesting your dinner.
PRICE: $50/$85/$15
Tour also includes freshly harvested vegetables.
Already a FeedBox Subscriber? Then please get in contact, we would love to show you around! Consider asking a friend, aunt, colleague to come with you- we would love to meet them and introduce some new people to what Feedback is all about (regular ticketing applies).
Additional Notes: Feedback Organic is a working urban farm, as we are working within COVID-19 conditions we ask you to please adhere to these guidelines for the safety of yourselves, our greater community and importantly our staff here at Feedback Organic. Please note the farm has some areas of uneven surfaces and may be unsuitable for people with restricted mobility, there are also no toilet facilities.
To access the farm: If driving please park on Main Rd, and walk down the driveway of No 73-75 Main Rd. If riding your bike (or horse) you are welcome to tether your stead closer to the farm. Just wander down the driveway until you see us.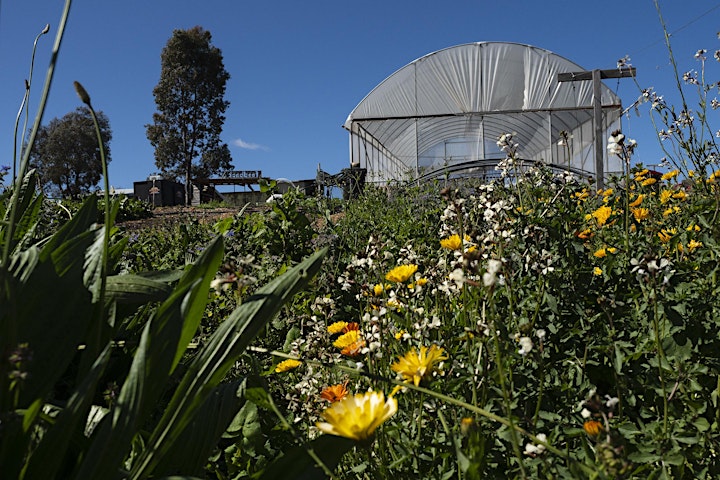 Weather Policy — in the event of weather unsuitable for an enjoyable Open Day we will do our best to offer tickets on an alternative Open Day date, and/or a home delivered FeedBox.
Change Of Mind — in this case, unfortunately we are unable to offer any sort of refund. If you are unable to join us on the day, we will try to look at each person's individual needs, combined with a home delivered FeedBox to an address within a 10km radius of the Feedback urban farm, here in Newcastle.