Location
Collingwood Children's Farm
18 Saint Heliers Street
Abbotsford, VIC 3067
Australia
Get hands on at Collingwood Children's Farm these school holidays!
About this event
If you're looking for an all-day holiday program that gets kids aged 8-14 years outdoors, active and hands on, you're going to love Farmer for a Day at Collingwood Children's Farm!
Nestled on the banks of Birrarung, Collingwood Children's Farm is an inner-city oasis boasting acres of paddocks, gardens and of course, lots of friendly farm animals!
Your day at Collingwood Children's Farm will be jam-packed with activities and workshops, all facilitated by our wonderful Education Team! You'll learn all about what it takes to keep a busy Community Farm humming and what we do to take care of our animals as well as the land that we all rely on.
You'll enjoy a hands-on woodworking session at the Farm workshop and under the guidance of our experienced staff, you'll learn how to use tools safely as you build your very own picture frame to take home!
You'll get your hands dirty too - there's always heaps of work to do at the Farm so it's all hands on deck to get the job done! Every day is different so this work could include anything from harvesting vegetables to cleaning out the stables.
Lastly, you'll have a chance to make your own pot out of recycled material and plant a seed to take home and grow, keeping your memories of your day as a farmer alive.
A day on the Farm is sure to be the highlight of your school holidays; we're all set up - the only thing missing is YOU!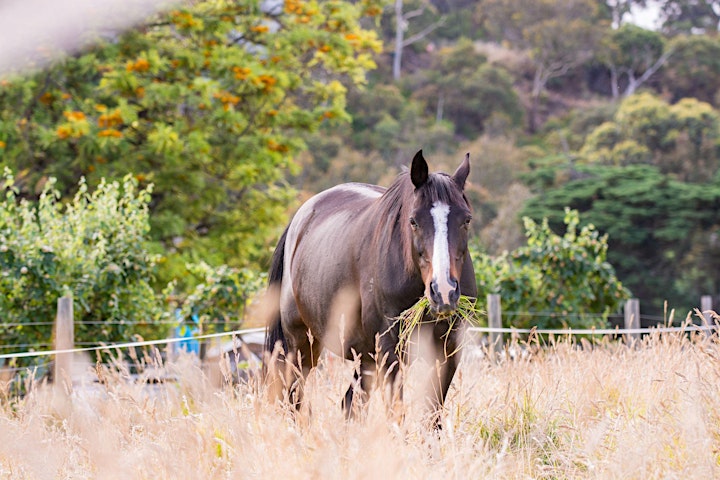 Additional Information:
Strictly children aged 8-14 yrs only
BYO morning tea and lunch: You MUST bring a packed morning tea and lunch.
Come dressed for rain, hail or shine: The Farm is an outdoor venue; you MUST come prepared for any weather, including waterproof clothing, a hat and SunSmart clothing.
Wear sensible clothes: It's a very good idea to wear comfortable clothing that you don't mind getting dirty. Bringing a change of clothes is a great idea.
Closed toed shoes: Collingwood Children's Farm is a working Farm; you will be around animals and in a workshop so you MUST wear closed toed shoes. The Farm can get muddy when it rains so gumboots are a very good idea.
Daily Program:
9.00 am: Arrival at Farm reception. Activities in the Barn
9.30 am: Farm tour to meet some of the animals
10.30 am: Morning tea (BYO)
11.00 am: Activity 1
12.30 pm: Lunch (BYO)
1.30 pm: Activity 2
3.00 pm: Planting workshop and activities in the Barn
4.00 pm: Pick up at Farm reception
*BRAND NEW* Concession pricing!
We've taken on feedback and are pleased to announce that we are now offering half price tickets for valid concession card holders. We understand that not all families can afford a full price ticket, and we strive to make our programming accessible. As a not-for-profit, your support helps to keep our Education Program financially sustainable.
To receive the promo code, please email proof of valid concession* to reception@farm.org.au
Our reception staff will get back to you as soon as possible with a promo code to enter at checkout. This will allow you to book your tickets for $60 each (plus booking fees).
*Carer Card, Health Care Card, Pension Card, Student Card, Veterans Affairs Card
Behavioural Expectations
The Farmer for a Day program is a busy day full of interactions with animals, visitors, staff and farm equipment. Please have a chat before your child's visit about behavioural expectations to ensure they are aware of the importance of listening to instructions and showing respect to others. We will do everything we can to support your child and their needs, but if there are circumstances where their behaviour becomes a concern, their emergency contact will be called to collect them.