Description

Exploration in the House 2017
Tuesday 9 May, 1pm–6pm
Parliament House Theatrette, Macquarie Street, Sydney
This event will showcase highlights of geological projects conducted by the Geological Survey of New South Wales. Posters and recent publicaitons will also be on display.
NSW Exploration Data Workshop
Tuesday 9 May, 8:30am–12 noon
Sydney
Bring your own laptop for a hands-on half-day workshop investigating the Geological Survey's new 3D data models, databases and online information systems. Requirement: own laptop.
Dinner
Tuesday 9 May, 6:30pm

Venue to be announced
A networking dinner will be held on the evening of Tuesday 9 May from 6.30pm . Please note that we will be taking RSVPs for numbers only. Meals and drinks to be ordered and paid for on the night by individuals.
Enquiries:
+61 (0)2 4931 6592
geosurvey.events@industry.nsw.gov.au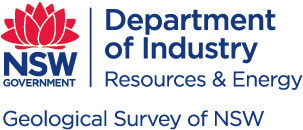 ---
---