Location
BLINDSIDE
714 Nicholas Building, 37 Swanston Street
Melbourne, VIC 3000
Australia
Sales Have Ended
Registrations are closed
Thank you for registering. You have booked to attend a thirty minute session at the opening event for Spawn by Rebecca Jensen and Momentum: Chapala by Nat Grant at BLINDSIDE on Thursday 129 April. If you are unable to attend please email info@BLINDSIDE.org.au
BLINDSIDE EXHIBITIONS OPENING EVENT | Thu 29 April 6–8pm
About this event
REBECCA JENSEN | Spawn
Spawn forms part of Rebecca's ongoing research into dance as an equally practical and speculative force. Working with fiction to move beyond the stalemates of the present - creating small openings to the new, unnamable and undefinable.
What if the body is actually getting bio-hacked when its in movement? Through enacting gestures from different sense realms could we unlock portals to time travel? Could dance be the conduit in the search of a materiality for feeling and thinking the non-human and other forms unknowable to human sensing?
An assemblage of movement spawns a choreographic map of citations, an echo palette of influences, surfacing briefly only to disappear, resisting legibility, appearing to be in no discernible location or time. Multiple. Everywhere. Nowhere. Here and halfway. The learned. The inherited. The implanted and the absorbed - everything is in the swamp. The dance enacts both its own memories and those of others with a gauze-like scrim of haze, between the two.
IMAGE | Rebecca Jensen, Spawn, 2021. Vinyl - Rafaella McDonald. Dancers Luigi Vescio and Lilian Steiner | Courtesy the artists.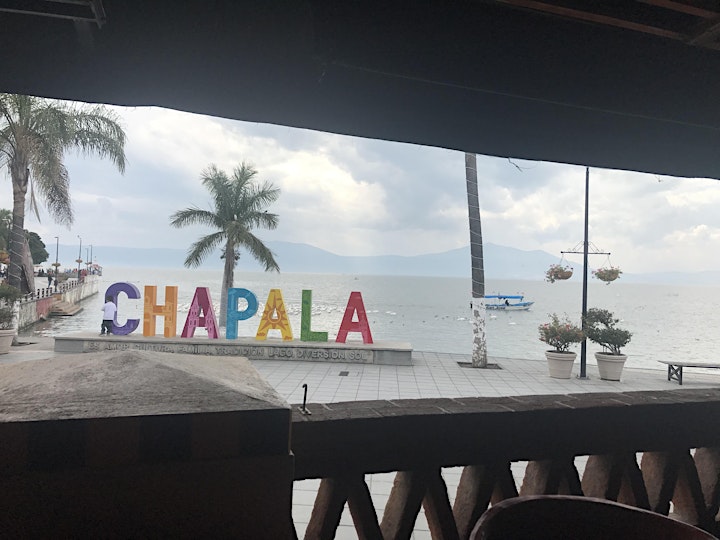 NAT GRANT | Momentum: Chapala
Momentum: Chapala is the most recent in an ongoing series of cumulative sound works created since 2012. This particular project was conducted in residency at 360 Xochi Quetzal in Chapala, Mexico, in 2018/19. A short composition was created each day of the month-long residency, comprising field recordings and found sounds, digitally collaged. At the end of the residency all the recordings were re mixed into a 30 minute piece. The Momentum series is as a durational sonic journaling project, creating portraits of place and time through listening.
IMAGE | Nat Grant, Momentum: Chapala | Courtesy the artist.