Description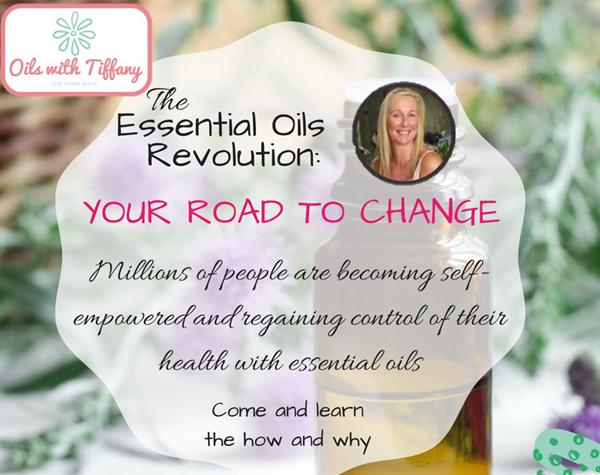 Tiffany from Oils with Tiffany, would love to invite you to attend this workshop on essential oils for Stress, Sleep & YOU! – because guess what? Life can and should feel calmer! You don't HAVE to feel like you are constantly in high-gear all the time and living life on a treadmill!
Just what is stress, anyway?
STRESS is the body's natural response to unpleasant, demanding, or destructive events and may cause immediate, unpleasant side effects, including muscle tension, stomach upset, loss of appetite and/or sleep, excessive worry, low energy, weakened immune system, and low libido. If stress is not managed properly, it could ultimately lead to long-term, harmful effects on the body. Stress has even been linked to serious conditions later in life.
In short - Stress is not your friend.
Here's the good news: there are many wonderful, natural solutions that can aid us in managing the symptoms that result from too much stress in our lives. Here enters one such solution: the power of pure, potent and therapeutic Essential Oils.
Join me at this workshop if you would love to:
have on-hand quick 100% natural products to reduce feeling of stress and anxiety within minutes;

s

upport your emotional well-being and stressful feelings, naturally;

promote deep and restful sleep, naturally;

feel re-energized, calm and at ease while being a superhuman tackling all of life's priorities!
The workshop will conclude with a short meditation incorporating your choice of essential oil.

You will leave smelling gorgeous!... but most importantly you will leave feeling relaxed and refreshed.

www.facebook.com/oilswithtiffany
Special Promotions for this class:
Each attendee will receive a rollerball bottle of soothing Lavender essential oil with fractionated coconut oil to take home!
---
Meet your facilitator Tiffany Magnussen

Tiffany Magnussen, founder of Oils with Tiffany, is an Essential Oils Specialist, Wellness Coach, Certified AromaTouch Practitioner, Business Mentor and Mum based in Brisbane, Australia. Tiffany has used essential oils for her own health as well as for her gorgeous boys. Tiffany's eldest boy suffers from feelings of worry, nervousness, head tension and upset tummy leading to school avoidance. Tiffany's youngest boy has been diagnosed with ADHD and Tourette's. After many doctors, specialist appointments and $$$$s later, Tiffany discovered the magical world of doTERRA essential oils and how they could support her and her family for both physical and emotional health and well-being.


---
You've already heard how incredibly fast and effective essential oils are, so now is the time to come along and really learn exactly how to use them and start implementing them in your daily life.

Bring a notepad - you will need it!
We are so looking forward to meeting you!
With health, wealth and happiness,
Tiffany Magnussen
F: www.facebook.com/oilswithtiffany
W: http://mydoterra.com/oilswithtiffany
E: tmagnussen@aapt.net.au
M: 0439 547 151