Description
TOPIC INFORMATION
More than 120 years after Thomas Edison introduced the possibility of moving pictures through his Kinetoscope, The Edison Project, an ambitious research and education initiative undertaken by University of Southern California's Annenberg Innovation Lab, aims to find new modes of entertainment that producers and audiences do not yet realize they want and offers predictions that the next wave of economic growth will come from imagination and creativity more than from technology itself.
Erin Reilly, Managing Director + Research Fellow at USC's Annenberg Innovation Lab will share this research and application based on four research pillars:

The New Metrics + Measurement,

The New Funding + Business Models,

The New Screens, and

The New Creators + Makers.
Each of these pillars forms a core part of the media and entertainment industries' scaffolding, but they are also inextricably linked, continually informing and influencing one another.
Erin will first offer a closer look at the way audiences engage with media in this new era via novel metrics and measurement, which invites us to consider a range of possibilities for distribution and monetization. This shifts the conversation towards the technological promise of new screens and other devices, while considering how new players in this imagination economy might take advantage of its opportunities to build strong, rewarding relationships with audiences. Overall, the insights laid out in this talk will construct a vision of what the future, or different possible futures, might look like, offering a set of observations and provocations that might guide our thinking as we take individual and collective action to determine what sort of world we want to live in.
---

Erin Reilly - Biography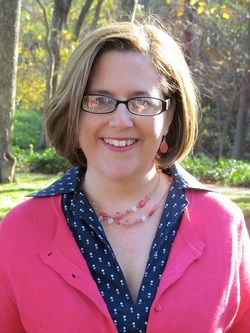 Erin Reilly is Managing Director & Research Fellow for Annenberg Innovation Lab at USC's Annenberg School for Communications & Journalism and Executive Director of Blackstone LaunchPad USC. In her role, she oversees all aspects of lab programming, product design and mentoring students in developing applications and business ideas using digital media and how it impacts society. Her research focuses on new media literacies, transmedia play and learning, social entrepreneurialism, audience engagement and the future of media and entertainment.

Erin's most recent research is on Leveraging Engagement with an initial case study on Fans. Passions. & Brands. Global Study on Football (Soccer). Currently, she leads multiple teams who conduct engagement research in the areas of unscripted entertainment, transmedia entertainment, music and sports. Having received multiple awards, such as Cable in a Classroom's Leaders in Learning, Erin is a recognized expert in the development of processes and resources for educators and students and conducts field research to collect data and help shape the field of digital media and learning. Erin has successfully designed and implemented the Annenberg Innovation Lab's CRUNCH Student Design Challenge. This incubator supports student teams to learn new skills, meet industry leaders, and learn about what it takes to design new products, and in the past four years, two of the winning teams have gone on to accelerators and launch their startups. Erin has also developed the lab's Think & Do ideation session to engage the wider community in re-envisioning the media and entertainment industry. This ideation process was a finalist in the MIX prize awarded through Harvard Business Review and McKinsey.

Before coming to USC, Erin was Research Director for Project New Media Literacies at MIT and also has conducted classes as a Visiting Lecturer at MIT's Comparative Media Studies Department and Harvard University's Project Zero Summer Institute. She is most notably known for her social entrepreneurship activities in founding Zoey's Room, one of the first social media citizen science programs and networks for young girls to connect with women role models. She has also led many R&D teams to explore the future of media.

Erin published her first digital book, Flows of Reading, to inspire teachers and student to reflect on what can be considered as reading and what kinds of reading they perform in their everyday lives. An exploration to define the concept of Transmedia Play was applied in developing a dynamic book prototype using the wordless picture book Flotsam as a transmedia play experiment. This experimental platform explores new forms of reading and writing as well as joint media engagement between children and their caregivers. Her recent publications also include T is for Transmedia: Learning through Transmedia Play, Visualization as a New Media Literacy, Shall We PLAY?, PLAY! (Participatory learning and you)and Designing with Teachers: Participatory models of Professional Development.