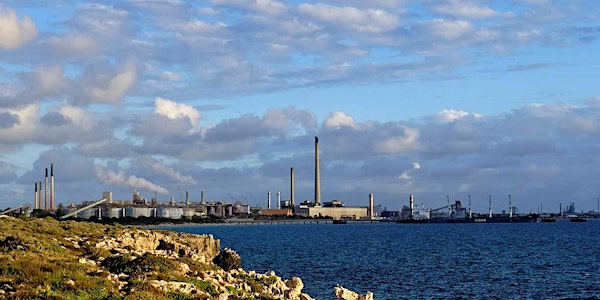 Environmental pollution: the present and the future in Western Australia
Location
Hill Lecture Theatre
South Street
Murdoch, WA 6150
Australia
Refund policy
Contact the organizer to request a refund.
Eventbrite's fee is nonrefundable.
The RSWA is pleased to announce the upcoming symposium "Environmental pollution: the present and the future in Western Australia"
About this event
Earth's natural systems have been negatively impacted by human activities for the last 250 years. The increasingly detrimental effect is inextricably linked to population growth and reckless exploitation of natural resources. With the contribution of most world regions, data on the global environmental pollution and its consequences are constantly recorded and analysed. The 2022 one- day Symposium of the Royal Society of Western Australia (RSWA), a multi-disciplinary scientific society established in 1914, aims to draw a baseline of the current level of pollution in Western Australia. This will be achieved by gathering experts from diverse institutions, such as Academia and the Government, who will present research and advances in a variety of fields, promote debate and inspire future collaborations towards the shared goal of sustainability in development. The planned presentations will cover air, soil and water pollution, with a brief reference on their influence on human health.
Hear experts from both academia and government presenting research into the effect of human activities on the unique and fragile natural systems of WA
Final Programme
Session I
9.00-9.05 AM Housekeeping & Social Media websites
9.05-9.15 AM Welcome (Prof. Hans Lambers, RSWA President)
9.15-9.50 AM Keynote talk. Cameron Scadding, Managing Director, Source Certain Intl. Ltd. (WA)
9.50-10.10 AM Marine pollution in WA: sea-grasses. Dr. Marion Cambridge (UWA)
10.10-10.30 AM Marine pollution in WA: sea-grasses. A/Prof. Jennifer Verduin (MU)
10.30-10.55 AM Marine pollution in WA "Heavy metals in foraminiferal skeletons" Dr. Netramani Sagar (UWA)
10.55-11.25 AM Morning Tea ☕
Session II
11.25-11.50 AM The tragedy of the rivers: freshwater pollution in Western Australia. Prof. Alan Lymbery (MU)
11.50 AM-12.15 PM Assessing and managing the fate of reclaimed wastewater in Perth's deep aquifers. Dr. Henning Prommer (CSIRO)
12.15-12.40 PM Burning peat in WA. Dr. David Blake (ECU)
12.40-1.40 PM Lunch 🍱
Session III
1.40-2.05 PM Terrestrial pollution in WA. Prof. Nanthi Bolan (UWA)
2.05-2.30 PM Livestock production and their impact on climate change and Greenhouse Gas emissions. Mandy Curnow (DPIRD)
2.30-2.55 PM Air pollution, climate change and birth outcomes in Western Australia: epidemiological evidence, challenges, and prospects. Sylvester Nyadanu (CU)
2.55-3.20 PM Afternoon Tea ☕
Session IV
3.20-3.45 PM Micro- & nano-plastics in the sea. Dr. Harriet Paterson (UWA)
3.45-4.10 PM Micro- & nano-plastics on land. Dr. Andrew Rate (UWA)
4.10-4.35 PM Micro- & nano-plastics in the animal kingdom. A status of the knowledge and the presentation of a research project. Edda Guareschi, MD (MU)
4.35-5.00 PM Closing Remarks