Emotional Abuse and Neglect - Mental Health and Judicial Perspectives
Description
Emotional Abuse and Neglect - Definitions, Assessment and Protection - Mental Health and Judicial Perspectives
This 1 day workshop will advance your understanding of the impact on a child of experiencing emotional abuse and neglect and how professionals in mental health, child protection and familly law can work to bring about best outcomes.
---
---
Introduction by Her Honour Judge Kate Hughes (Federal Circuit Court, ACT)
---
---
Presenters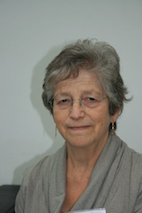 Dr Glaser is Visiting Professor at University College London and Honorary Consultant Child & Adolescent Psychiatrist at Great Ormond Street Hospital, London. Dr Glaser has practised, taught and researched widely in all areas of child maltreatment, as a developmental paediatrician and then child and adolescent psychiatrist. She has been involved in the development and training of assessment tools and processes in child protection, as an expert witness in private and public law matters, a member of the Family Justice Council, chair of the development Group for the NICE Guideline, "When to Suspect Child Maltreatment" and is a past president of The International Society for the Prevention of Child Abuse and Neglect (IPSCAN).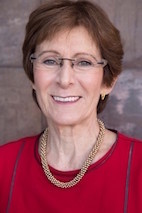 Judge Mayer's background was originally in psychology. Since being called to the Bar, she has concentrated on family law and child protection, representing children, parents and the state. Judge Mayer was appointed to the Circuit Bench in 2002 and is currently a Circuit Judge in the UK Family Court and a tutor Judge at the Judicial College. She has authority to hear High Court cases and has sat as a Judge in the Crown (criminal) Court. Judge Mayer's work includes all aspects of child protection including physical and sexual abuse and emotional harm arising from neglect, domestic violence, parental substance abuse and mental illness. Her judicial role also involves international private law relocation matters. Judge Mayer has provided training at Great Ormond Street Hospital and the Tavistock Institute.
---
---
Attendees at this 1 day seminar will increase their knowledge and understanding of:
What constitutes neglect and emotional abuse of children.
Assessment of the impact of these forms of abuse on a child's health and development.
The roles of judicial decision makers and experts in child risk matters in child protection and family law.
The seminar will conclude with an interactive panel discussion looking at the tasks and challenges of working in contexts of emotional abuse and neglect in the law, health, child protection and community settings. As well as Judge Mayer and Dr Glaser, the panel will also include Her Honour Judge Tonkin and professionals working in child protection settings.