Meet adventurous Aussie expat Emily Barker and discover how she has forged a career as an independent musician from her base in the UK.
About this event
For her show at Wooloweyah Hall, Emily will perform songs spanning her highly-acclaimed albums, as well as share some new work. Emily will be accompanied by multi-instrumentalist Lukas Drinkwater - also a dab hand at witicism and joviality!
BYO drinks & cash for beautifully packaged vinyl and CDs.
---
BIOGRAPHY
Emily Barker is an award-winning singer-songwriter, best known as the writer and performer of the theme to the BBC's hugely successful BAFTA-winning crime drama Wallander starring Kenneth Branagh. Originally from Bridgetown, Western Australia, she now lives in the UK where she has released music as a solo artist as well as with various bands including The Red Clay Halo, Vena Portae and Applewood Road (with whom she released a remarkable album of original songs recorded live around a single microphone, dubbed "flawless" by The Sunday Times) and has written for film, including composing the soundtrack for Jake Gavin's lauded debut feature Hector starring Peter Mullan and Keith Allen.
LATEST ALBUM
A Dark Murmuration of Words was released in late 2020 and produced by Greg Freeman in a converted chapel in the Welsh countryside. The recording takes Barker's clear, expressive vocals and warm acoustic aesthetic and subtly shifts her sound in the direction of contemporaries such as Laura Marling and Phoebe Bridgers.
Lyrically probing, by turns both dark and optimistic, Barker searches for meaning through the deafening clamour of fake news and algorithmically filtered conversation, delivering a timely exploration of the grand themes of our age through the lens of what it means to return "home."
Throughout the ten songs that make up the album, Barker draws connections between the familial, the local, and the global: a mother sings to her unborn child, asking for its forgiveness on 'Strange Weather'; 'When Stars Cannot Be Found' explores the humbleness and comfort of the night sky when far away from home. Other highlights include the nostalgic 'Return Me', Woman Who Planted Trees, the gloriously defiant 'Machine' and the effortless album closer 'Sonogram'.
"an album of spare, striking beauty" Mojo ★★★★
"...a kind of Australian equivalent of PJ Harvey's Let England Shake" UNCUT 8/10
"bold, direct, uncompromising" CLASH
"irresistibly catchy...an album replete with nooks and crannies, light and shade" The Australian ★★★★★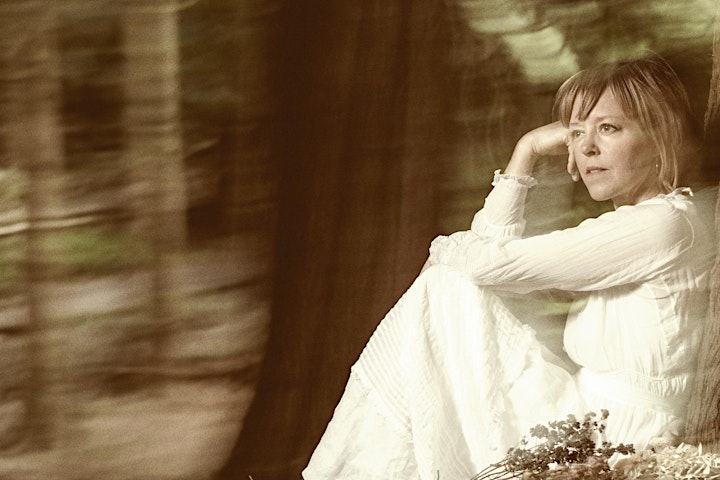 Organiser of Emily Barker at Wooloweyah Hall
Events Delivered designs, funds and produces:
events for social cohesion and community building
events for entertainment, showcasing art and performance
events as a marketing mechanism, a partner in business
Events Delivered collaborates with community groups, arts foundations, government departments and private enterprise to design and produce memorable, immersive experiences that convey your core values and strengthen your brand.
We also put on music gigs for fun ;-)